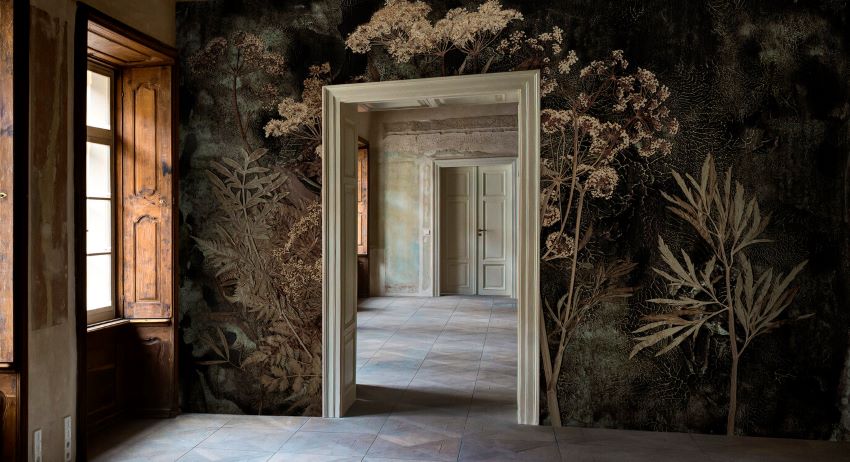 Currently Coveting: Green Vintage-Inspired Wallpaper Edition
I'm continuously sourcing and saving items that I fall in love with. Sometimes for future projects, sometimes hoping that the right client pops in and said item is perfect for them. Today, I'm sharing my current wallpaper favorites – All vintage-inspired and ones you can pair with those green paint colors, I previously shared.
Indulge in the artistry of this wallpaper by Martin Bergström, where botanical illustrations take on a moody and captivating twist. This wallpaper portrays nature's beauty in a mesmerizing manner, with dark, earthy tones that infuse depth and mystery into your space.
Photo Credit: Photowall
Transport yourself to a serene Mediterranean orchard with this captivating wallpaper. The design depicts lush landscapes adorned with fruit-laden trees, enveloped in a delicate color palette. The soft green hues emanate serenity and tranquility, creating a peaceful haven within your walls.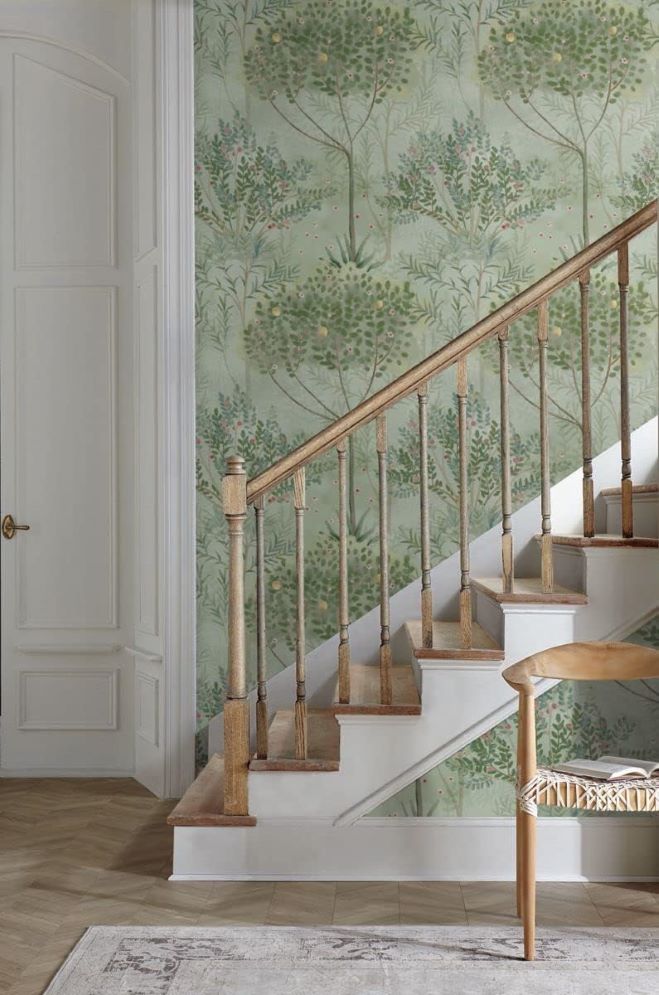 Immerse yourself in the whimsical allure of the Peony in Pine. This vintage-inspired floral pattern features delicate peonies amidst lush pine foliage, evoking a sense of enchantment and romance.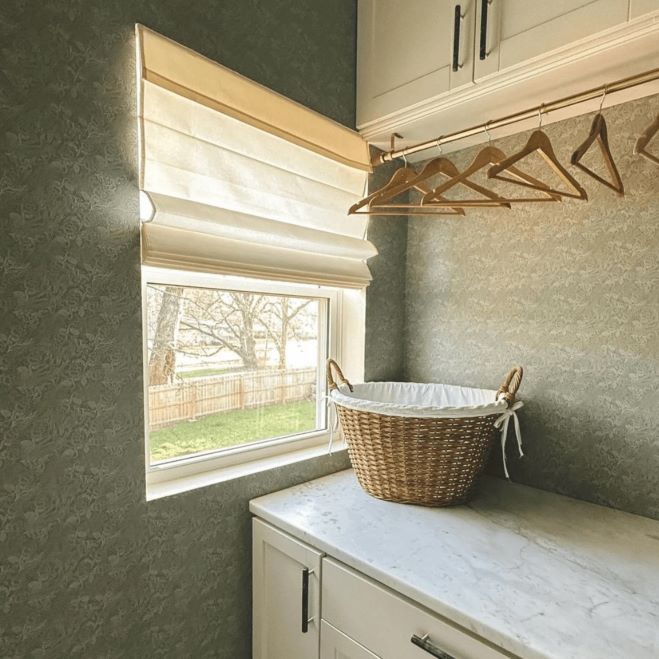 For those yearning for a touch of vintage elegance, this wallpaper in Forest Green is an impeccable choice. The classic acanthus trail pattern gracefully adorns your walls, while the deep forest green hue exudes a soothing ambiance. This wallpaper effortlessly embodies nostalgia and sophistication.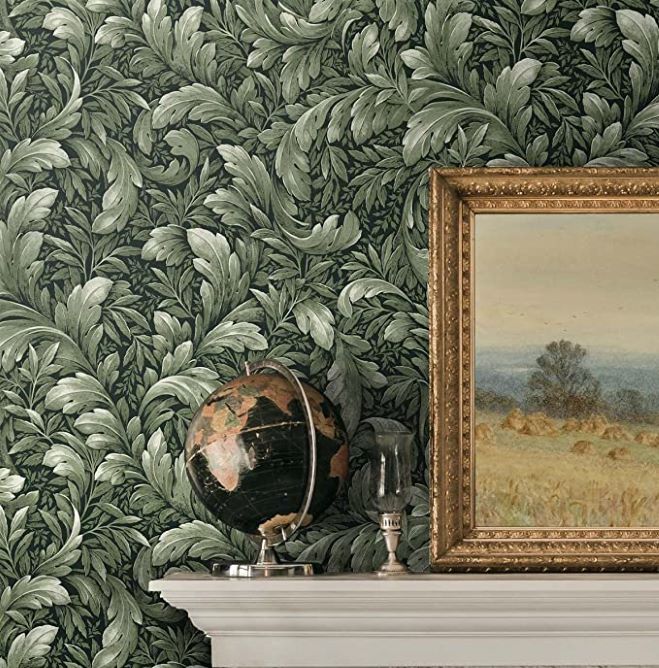 This wallpaper is a captivating masterpiece that effortlessly combines moody allure and vintage charm. The intricate floral pattern is delicately showcased against a charcoal backdrop, while the rosewood accents add warmth and richness to the design.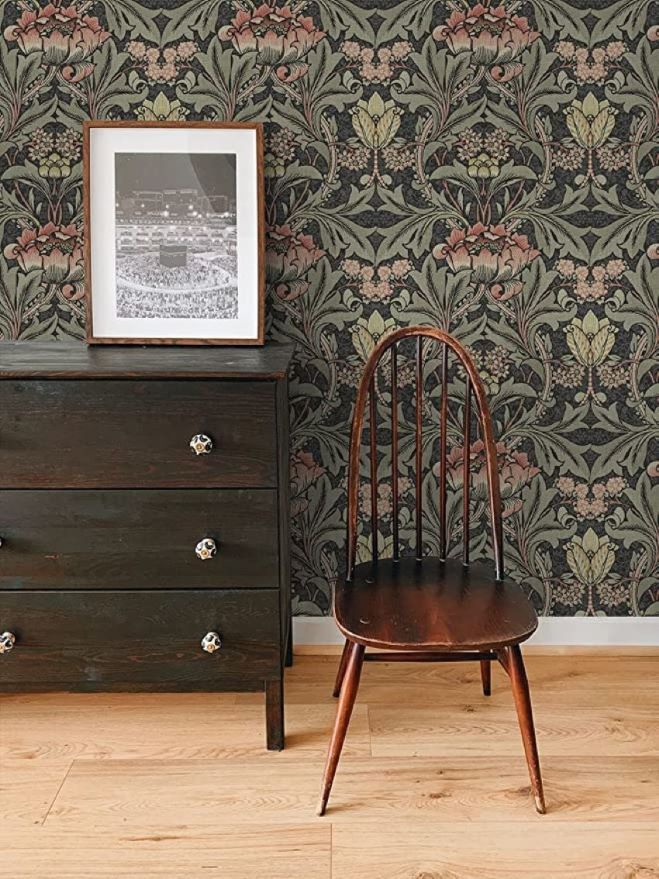 _______________________________________________________________________________________________________________
When choosing wallpaper can be a transformative process for your space but can be quite tricky to install.
Here, are some of my most valuable tips to consider:
Preparation is Key: Before installing wallpaper, make sure the walls are clean, smooth, and free from any imperfections. Fill in any holes or cracks and sand down any rough surfaces.
Prime the walls if necessary, as it helps the wallpaper adhere better and creates a smooth base for application.
Measure Accurately: Measure your walls accurately to determine the amount of wallpaper needed. Consider the pattern repeats and any additional panels required to achieve a seamless look. It's always a good idea to order a little extra wallpaper to account for any mistakes or future repairs.
Consider the Room and Style: Take into account the style and mood you want to achieve in the room. Vintage-inspired wallpapers work well in traditional or eclectic settings, while moody designs can add drama and depth to contemporary spaces. Consider the natural lighting in the room and how it may affect the overall look of the wallpaper.
Samples and Swatches: Request samples or swatches of the wallpapers you're interested in. This allows you to see how they look in your space and how they interact with different lighting conditions. Test the samples alongside your chosen green paint colors to ensure they complement each other harmoniously. Remember, internet visuals can be very misleading!
Pairing with Green Paint Colors: The green paint colors will beautifully enhance the vintage and moody aesthetics of your chosen wallpapers. For a dramatic and sophisticated look, consider deep green hues such as emerald, forest green, or dark olive. Lighter green shades like mint, seafoam, or celadon can create a fresh and inviting atmosphere that complements vintage patterns.
Seek Professional Help, if Needed: If you're unsure about installing wallpaper yourself or if you have complex wall surfaces, it's wise to hire a professional wallpaper installer. They have the expertise and tools to ensure a flawless application.
Take Your Time and Follow Instructions: Read and follow the manufacturer's instructions carefully during the installation process. Each wallpaper may have specific recommendations regarding application techniques and tools. Take your time to align patterns correctly and smooth out any air bubbles or wrinkles as you go.
*Please note that some links are related to affiliate platforms where commission may be earned based on clicks and or purchases.*