Sandstone Vase
$187.00
Order Your Sandstone Vase Today!
Our Sandstone Vase is a beautiful object made of artistry and craftsmanship. This one-of-a-kind, made-to-order vase, created of premium sandstone clay, is meticulously handcrafted by a talented artist in the heart of California. It is the perfect addition to any home.
In stock
Estimated shipping 5-7 Days
Crafted from premium sandstone clay, this vase boasts a stunning raw ceramic exterior, providing a textured and a natural feel. Due to its handcrafted nature, the color palette ranges from sandy beige to a captivating light reddish-brown. Each piece is one-of-a-kind, with subtle variations that add to its character and uniqueness. No two pieces are exactly the same.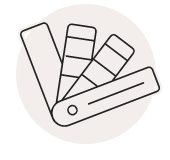 Color:
Sandy Beige to Reddish Brown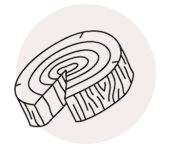 Material:
Sandstone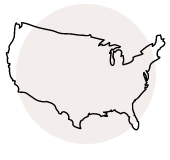 Made in:
United States
Each vase may vary slightly in size and color due to its handcrafted nature.
Dimensions: 8" W x 6"H
Weight: 5lbs (80oz)
Care: Water Safe. Hand-Wash
We offer ground shipping to 48 states within the continental U.S. (excluding Alaska and Hawaii) and Puerto Rico.
Commitment is scary, so we always take returns. We're confident you will love your purchase, but if you are unsatisfied for any reason, we offer no-fear returns. You can return your undamaged order (unless damaged upon arrival) for a full refund, 365 days a year, no questions asked.
Please visit our FAQ page for more information on shipping and returns.
FOLLOW OUR INSTAGRAM @ENDLESSLYELATED