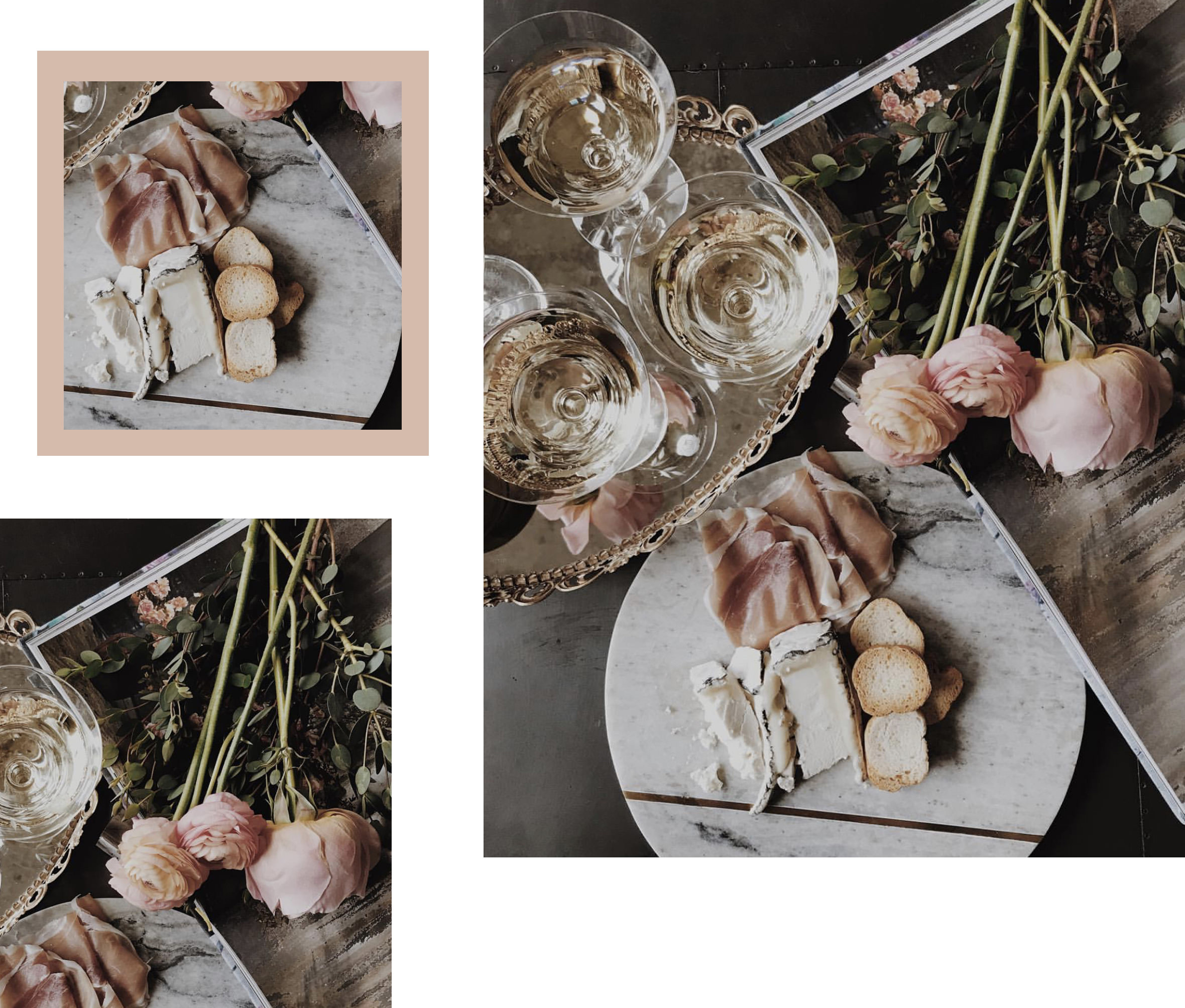 In case you are new here, hosting parties is something we do quite often. We truly love entertaining and celebrating everyday moments with loved ones. So, it should come as no surprise that when the weather permits for outdoor dining, we jump at the chance as it is the perfect time to dine al fresco. 
Today, we are sharing some of our al fresco entertaining must dos. 
Bring the Inside, Outside
Skip the plastic and recyclable utensils and dishes. Make a statement by bringing out your best glassware and dinnerware. This allows for the perfect elevated dining moment that your guests will be talking about for months to come.
A Beautifully Designed Table
We are looking for the bells and whistles here. A magical celebration under the stars. Think fresh flowers (ensure they are in sturdy, heavy vases), candles, linen table cloths and napkins, and of course the dinnerware mentioned above. 
Create Ambiance With Music
Music is a non-negotiable for any dinner party, so a pre-planned spotify list keeps the ambiance going and your guests entertained. As a pro tip, if you don't have any outdoor speakers, a Google Home or Alexa, connected through your wifi works like a charm. Also, ensure that your music is not too loud as you don't want guests struggling to hear each other. Background music is what we are aiming for.
If you are looking for a more upbeat playlist you can try our EE Dinner Party Playlist.
Have The Proper Lighting
You want to make sure your guests can see. Dusk is the perfect time to host a dinner party but your guests struggling to see the plate in front of them is definitely not a thing we want. So, heavy candle lighting is a must and spotlights should be turned on as well.
Bring Out The Remaining Essentials
Whenever you are hosting an al fresco dinner party, bug spray is an absolute essential. If you choose to go down the afternoon brunch or lunch route then also include sunblock. Additionally, include mosquito repellent candles in key areas and outdoor fans if the weather is too warm or humid. Blankets for after dinner or nighttime and outdoor slippers in a basket (make sure your guests know to ease their comfort) is a must. This list of remaining essentials will elevate your party vibes.
Use these hosting tips for your next al fresco dinner party and make them part of Your Story of Home.