Folded Scoop Ornament – Macchiato, Set of 4
$39.00
Order Your Folded Ornament Today!
Introducing our Folded Scoop Ornament in Macchiato. Crafted from cotton fabric waste, this ornament is the perfect touch of sustainability for your holiday decor. No plastic is used in its thoughtful design.
In stock
Estimated shipping 5-7 Days
Crafted from cotton fabric waste, this folded ornament is attached to a black bio-leather string and with a magnetic closing. Easy to fold out and in. Choose sustainability without compromising on style with this beautiful ornament.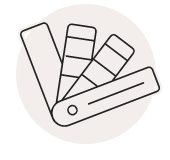 Color:
Macchiato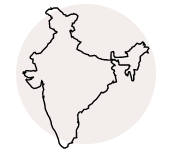 Made In:
India
Sold as a set of 4
Dimensions: 2.95"
Weight: 0.7 oz
We offer ground shipping to 48 states within the continental U.S. (excluding Alaska and Hawaii) and Puerto Rico.
Commitment is scary, so we always take returns. We're confident you will love your purchase, but if you are unsatisfied for any reason, we offer no-fear returns. You can return your undamaged order (unless damaged upon arrival) for a full refund, 365 days a year, no questions asked.
Please visit our FAQ page for more information on shipping and returns.
FOLLOW OUR INSTAGRAM @ENDLESSLYELATED