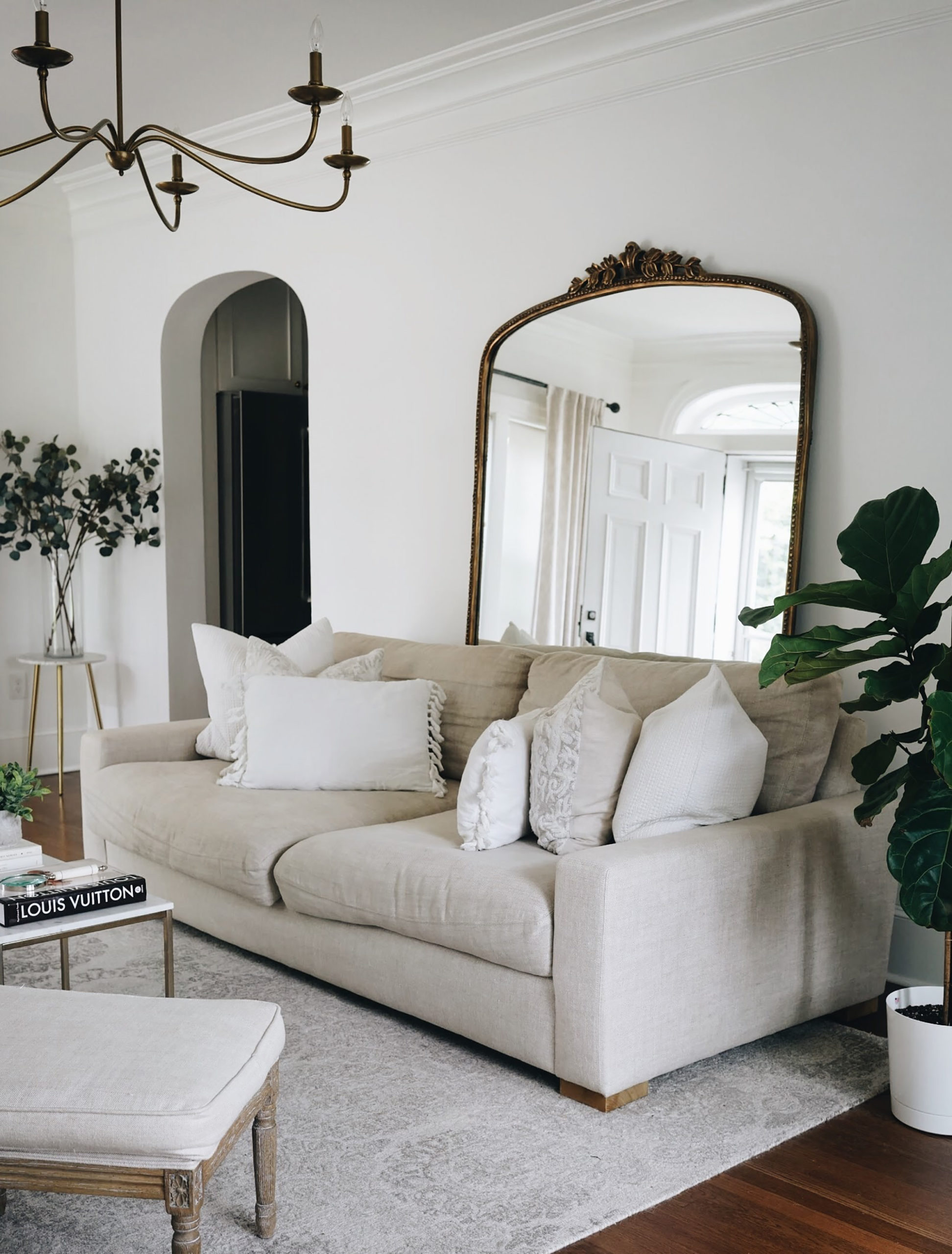 Interior design is all in the details and pillows are one of the elements that can pull a space together (amongst many other things). So, today we thought we'd share our tips when incorporating pillows into the design of your living spaces.
Choose The Right Size Pillow
Sofas come in all different shapes and sizes, so one must consider the size of the sofa when choosing the right pillows. Our overarching guide is as follows: If you have a sofa that is smaller in size, then choosing 16-18 inch pillows are probably best. If your sofa is about an average size (6-8 feet long) then 18-20 inch pillows are more likely to work. If you have a bigger sofa with perhaps more depth and height, then you should incorporate 24 inch pillows so that they don't feel lost within the space. With all that said, rules are meant to be broken so when choosing pillow size think of your overall design goal, what you are trying to achieve. For example, if I'm going for a cozier look regardless of sofa size I might want bigger pillows for a more loungy look and feel. Don't forget to incorporate your own design aesthetic.
Size Up On Your Insert
You want your pillows to look full and not fall flat. That they have the most perfect peaks created by our chopping tip below. So, sizing up is the way to go. When doing this, go one size up from the pillow case of your choosing.
Group Your Pillows
Grouping pillows can create a beautiful design moment and can really elevate your look. In doing so, think of grouping in odd numbers and incorporating different shapes that draw the eye and make a statement.
Mix Patterns and Textures
As you continue to incorporate these styling tips they begin to build upon one another. So, it is no secret that mixing patterns and textures is next on the agenda. This tip creates another layer of design interest. The key here is that with the right size, shape, grouping and now pattern or texture, your pillows create an intentional feel to your living space.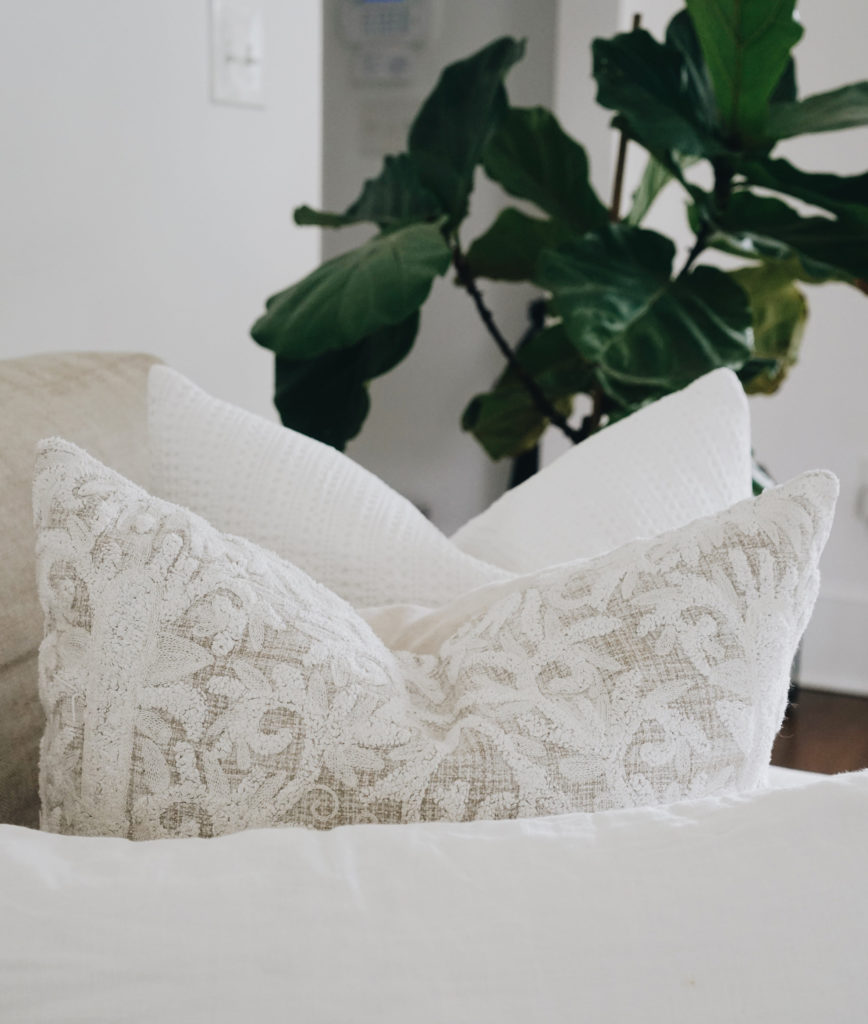 Karate Chop Your Pillows
The great debate amongst many interior designers and enthusiasts. Chopping your pillows is an industry term that creates a karate chop to the top of each pillow. See above. With that said, we believe that chopping is the best way to go. It achieves a more polished and styled look so we are all for it. 
We hope these pillow guidelines help you as you design your living spaces and become part of – Your Story of Home.