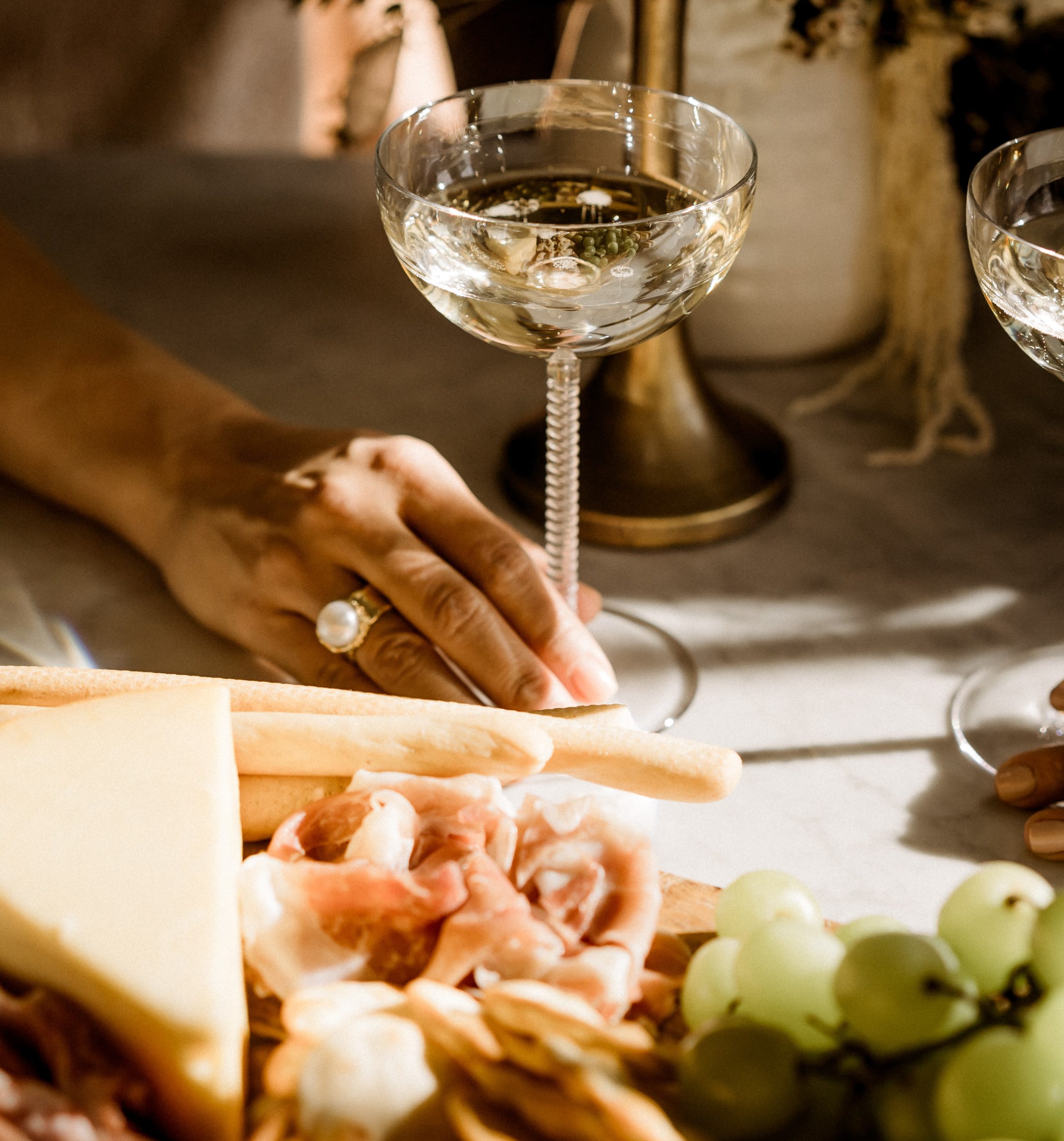 While we love cracking open a bottle of bubbly into our Elated Coupes and celebrating with loved ones, we wanted to share some other ways you can use your gorgeous glasses. Whether you're a mommy to be, a non-drinker, or like us just looking for other methods to elevate your everyday moments, here are five ways to use your coupes other than for some champagne!
Serve ice cream or sorbet
Cold desserts, like ice cream or sorbet, are perfect to serve in your coupes especially with summer just around the corner. Need an idea? Some grapefruit sorbet, our personal favorite, garnished with a little mint simply makes this casual desert an instant elevated one.
Serve cold soup
Yes, warm weather days are here, and gazpacho is certainly a dinner party favorite. They're light and fresh and make for perfect appetizers. So why not, use your coupes to make your next serving a home run.
Serve yogurt parfait
We are all about presentation and making your yogurt parfait swoon-worthy is no different. Add some homemade granola, fresh berries, and a little mint, making it look so good you'll want to dive right in.
Serve mousse
Another type of dessert that works perfectly served in your coupes is mousse. For summer months, try some strawberry mousse along with a scoop of fresh whipping cream. Simply delicious.
Serve French macaroons
These French treats are decadent and delicious. Whether it is for your next dinner party, a romantic night in, or a just-because treat for yourself, serving macaroons in your coupes really screams celebratory. After all, you know we subscribe to the idea that you don't need ever need a fancy reason. This could be just how you celebrate your next everyday moment.
Be sure to make these and the Elated Coupes part of – Your Story of Home.