Sculptural Paper Mache Bowl
$67.00
Order Your Sculptural Paper Mache Bowl Today!
The Sculptural Paper Mache Bowl is hand-crafted from recycled paper waste, by women artisans in India. The decorative bowl adds both texture and materiality to any room of choice.
In stock (can be backordered)
Estimated shipping 5-7 Days
Following fair trade principles and adhering to ethical and environmentally responsible production methods each bowl is individually handcrafted, resulting in slight variations in size and finish.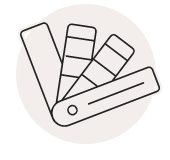 Color:
Sand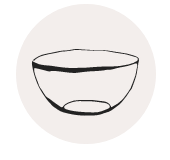 Material:
Paper Mache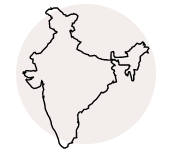 Made in:
India
Each bowl may vary slightly in size and color due to its handcrafted nature.
Dimensions: Approximately 9.8″D x 4.7″ H
Weight: 1.2 lbs
Care: Clean with a dry cloth. Do not wet. Not food safe.
We offer ground shipping to 48 states within the continental U.S. (excluding Alaska and Hawaii) and Puerto Rico.
Commitment is scary, so we always take returns. We're confident you will love your purchase, but if you are unsatisfied for any reason, we offer no-fear returns. You can return your undamaged order (unless damaged upon arrival) for a full refund, 365 days a year, no questions asked.
Please visit our FAQ page for more information on shipping and returns.
FOLLOW OUR INSTAGRAM @ENDLESSLYELATED