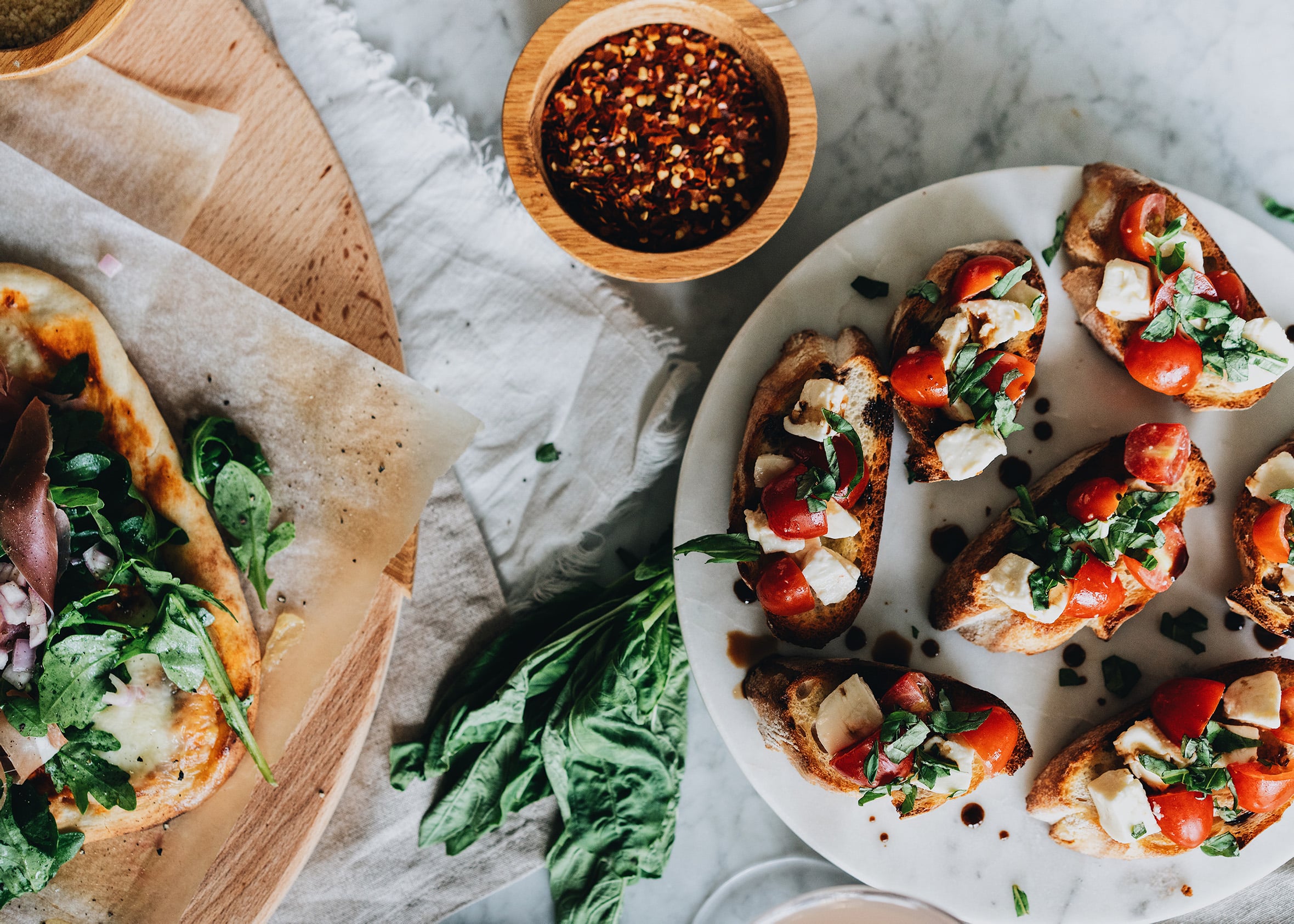 Caprese Bruschetta
Although summer is officially over, the weather doesn't quite give in yet, which means there are still plenty of warm days to have light and crisp hors d'oeuvres that play ode to summer but work beautifully in any season. This Caprese Bruschetta is no exception. The fresh mozzarella and sweet basil atop the crunchy, warm baguette are sinful. Each one creating the perfect bite. Not to mention that with tomatoes still in season, this quick appetizer is not one that should be passed up.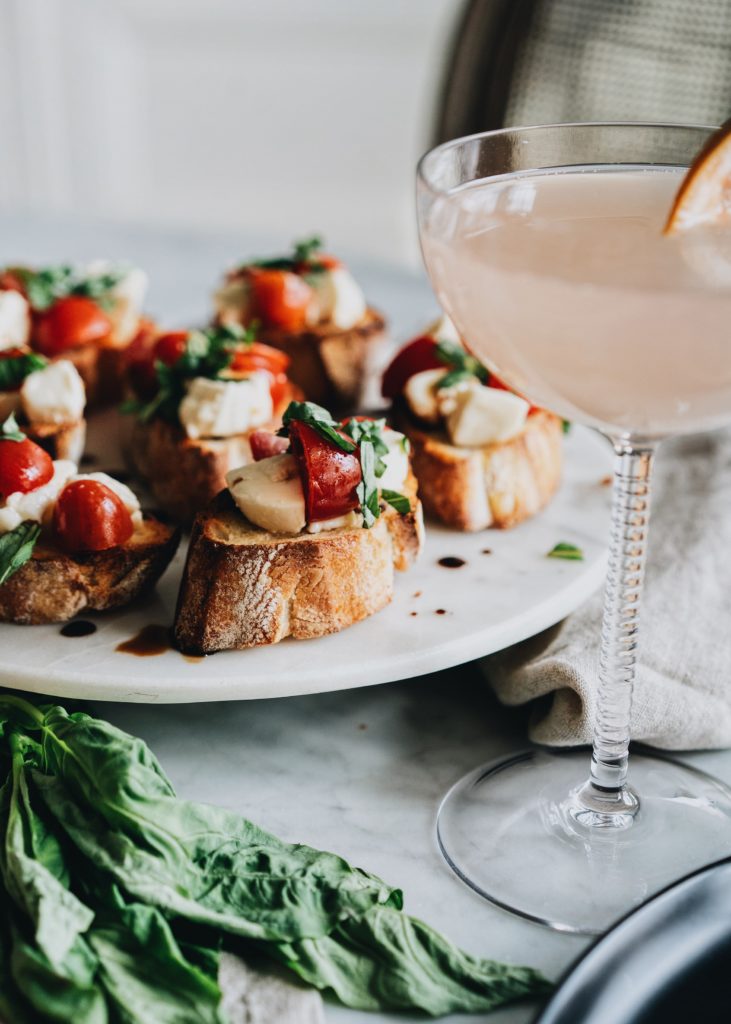 Ingredients
1french baguette – cut into slices at an angle
1 cup of grape tomatoes – cut into quarters
4 oz. of fresh mozzarella cheese – cut into small cubes
1 tbsp. of fresh basil – thinly sliced
4 oz. of balsamic vinegar
Salt and black pepper, to taste
Olive oil
Recipe
Begin by preheating the oven to 400 degrees.
Then, go ahead and add the balsamic vinegar into a small saucepan over low heat. Bring to a boil and then simmer for about 8-10 minutes causing the vinegar to thicken. Set aside and allow to cool.
Next, slice the baguette and brush with olive oil on both sides. Put slices into the oven for 8-10 minutes or until golden brown.
Cut tomatoes, mozzarella cheese, and basil. In a bowl, gently combine ingredients and add salt and pepper to taste.
Remove baguette slices from the oven, add bruschetta mixture onto each slice and drizzle balsamic glaze on top.
Cheers to making this recipe part of – Your Story of Home.
Photography by Alcides Aguasvivas {Instagram @alcides.eats}