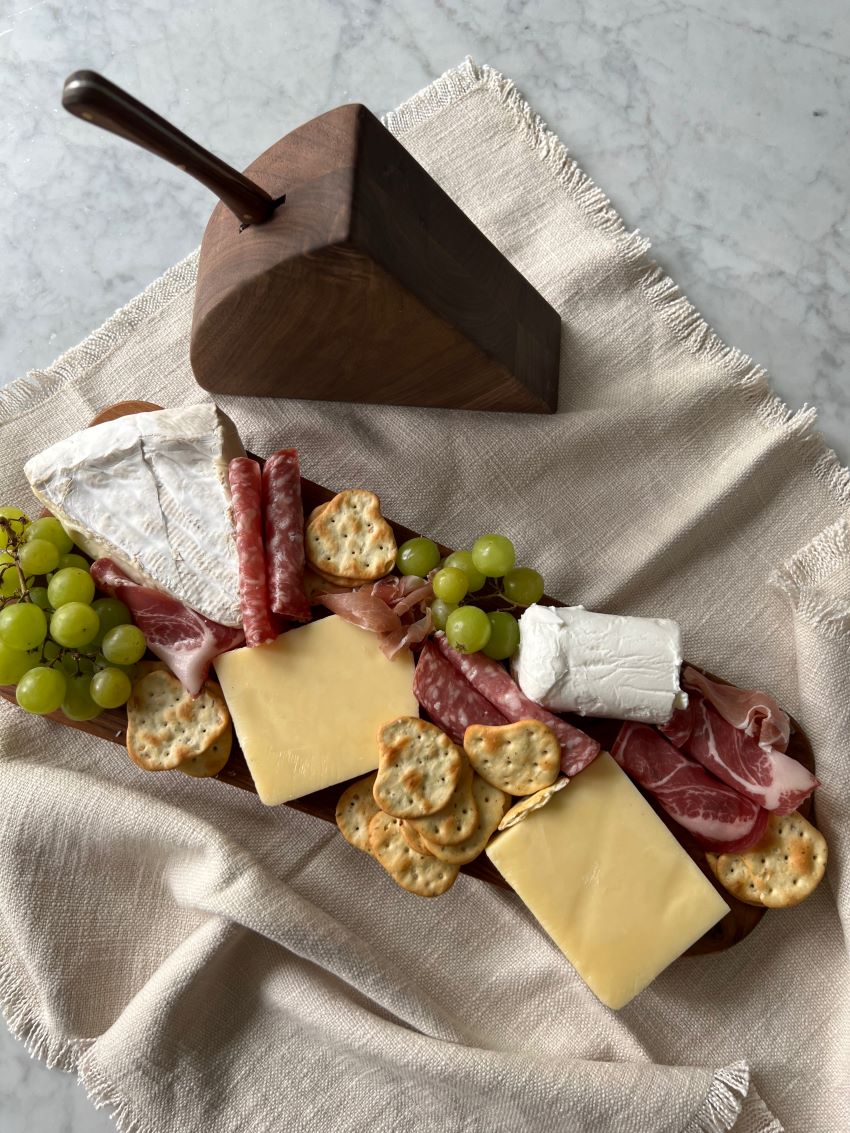 Cheese Board Delight with our Wooden Cheese Block
Summer has officially arrived and it is the season of impromptu entertaining. Here are some quick tips to create a delicious cheese board in minutes and add the chicest addition, our wooden cheese block, to your everyday celebrations.
Ingredients:
Cheddar, Goat & Brie cheese (or any of your choosing. Pro Tip: Choose both hard and soft cheeses for variety)
Assorted cured meats (such as salami, prosciutto, or pepperoni)
Organic Grapes (red or green)
Assorted crackers or bread slices
Recipe:
Start by selecting a serving platter or a wooden cutting board to arrange your cheese board on.
Slice your cheddar cheese, goat cheese, and brie cheese into pieces. You can arrange them individually or create small piles on the board.
Arrange the assorted cured meats around the cheeses. You can fold or roll the meats to create interesting shapes.
Wash the grapes and place them in small bunches around the board. The grapes will add a refreshing touch to the flavors.
Fill any empty spaces on the board with an assortment of crackers or bread slices. This will provide a delicious base for the cheese and meats.
Serve the cheese board as is, or you can add some extra touches like olives, nuts, or honey for additional flavors and textures.
Remember, to customize your cheese board with other ingredients you enjoy, such as different types of cheese, dried fruits, or spreads especially if it involves unexpected entertaining.
Shop our wooden cheese block, here.