As we are all still staying in, we continue to find ways to bring a bit of joy and some romanticism to our everyday lives. Today, we're sharing five ways to bring out the bubbly and host the perfect date night in.
Get dressed – For most of us, loungewear has been on repeat rotation. However, let's make date night different. Take a long bath. Put on your favorite hydrating mask. Go ahead and get dressed (wear that outfit that just feels right). Do your makeup and hair and get ready for an amazing night in.  It's all about pampering yourself, so enjoy it.
Set the mood – Bring out your favorite plates, coupes, and flatware to dress the table. Light your tapered candles. Put on that weekend vibes playlist and dim the lights. If you're looking for something with a bit of tempo, our EE Weekend Dinner Party playlist is a great choice.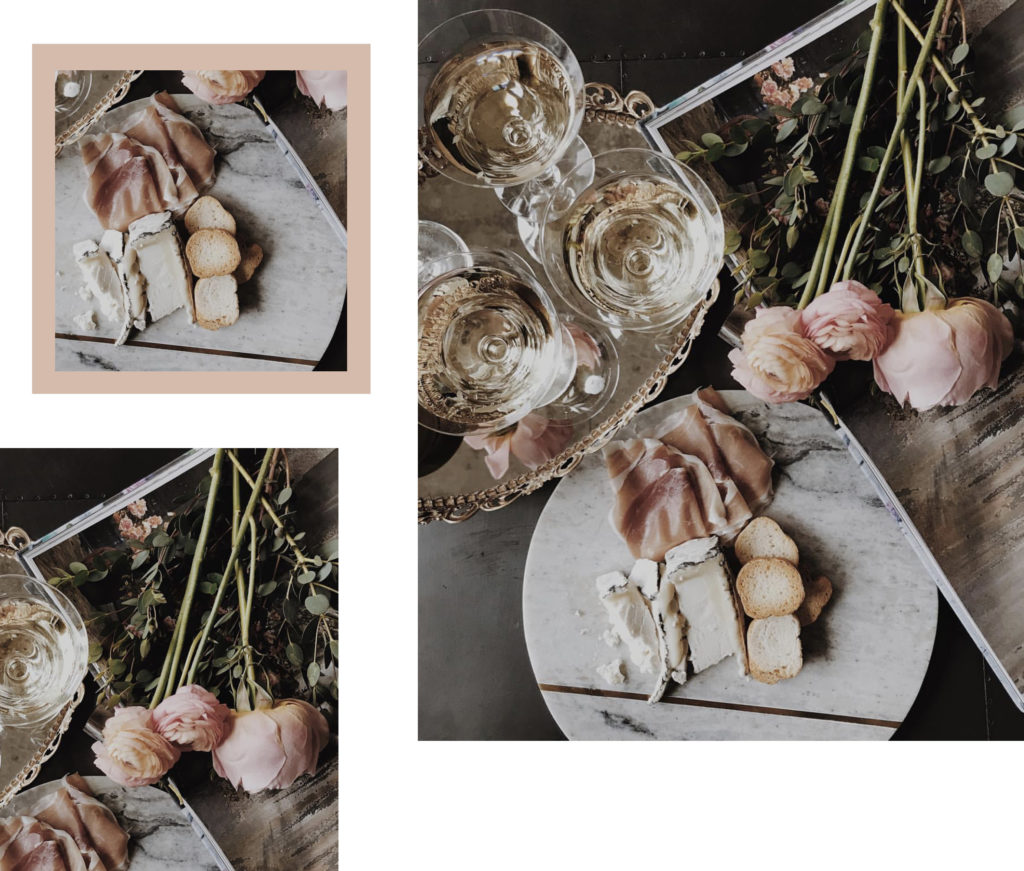 Cook together – Elevate your night by cooking a gourmet meal. Don't rush through it. Take the time to enjoy it and make sure it's something you'll both really savor. If you're looking for a dash of comfort, our braised beef pappardelle is full of decadent flavor and hearty richness.
Disconnect to connect – Have an intimate conversation. Be present. Daydream a little and plan for the future. It's all about creating intentional distraction even if it's only for a few hours.
Bring out the bubbly [We might be biased but our Elated Coupes are the perfect accompaiment] to toast – Celebrate yourself. Remind yourself that you are healthy. That you are at home with loved ones. That you are a warrior and that you will get through it. Give yourself a nice pat on the back because you deserve it.
We hope you make this date night part of – Your Story of Home.