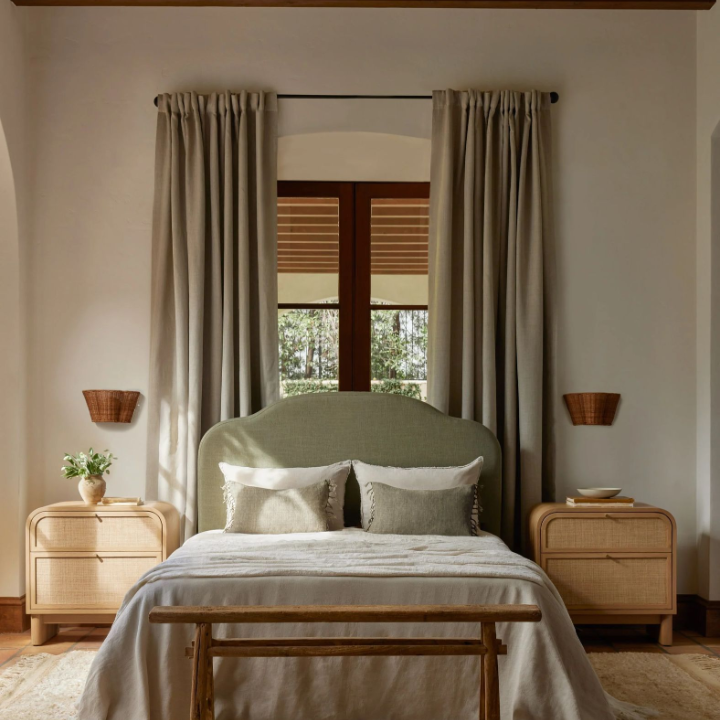 Must-Have Home Items Prior To The Big Move
As an interior stylist, I'm often asked by first-time home buyers, "What home items do I need to buy first?" While, this may appear different for each of you, today, I'm sharing my current favorites, that stand true after many client moves. Here are my must-have items that you should have on hand or already en route prior to walking into your new home!
Nothing screams necessity than having a bed after a long day of moving, and this classic linen option is my current favorite. Make sure to make the investment in quality and optimal comfort. This choice should not only showcase your design eye but also honor your well-being.
Photo Credit: Lulu & Georgia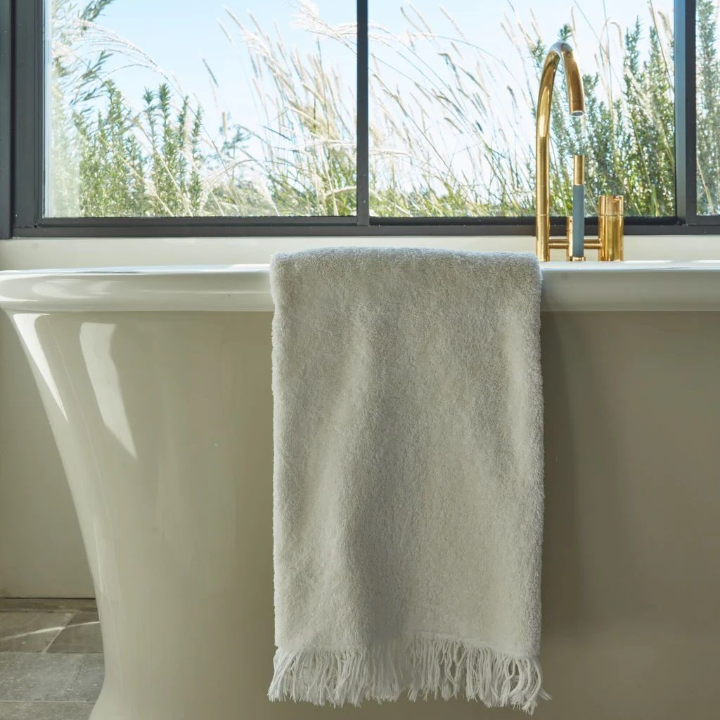 If a bed, comes first then a warm bath after a long day of moving comes next. Make sure to have the perfect bath towels on hand. These ones from Jenni Kayne are my absolute favorite. I have them in my home and are totally worth the purchase.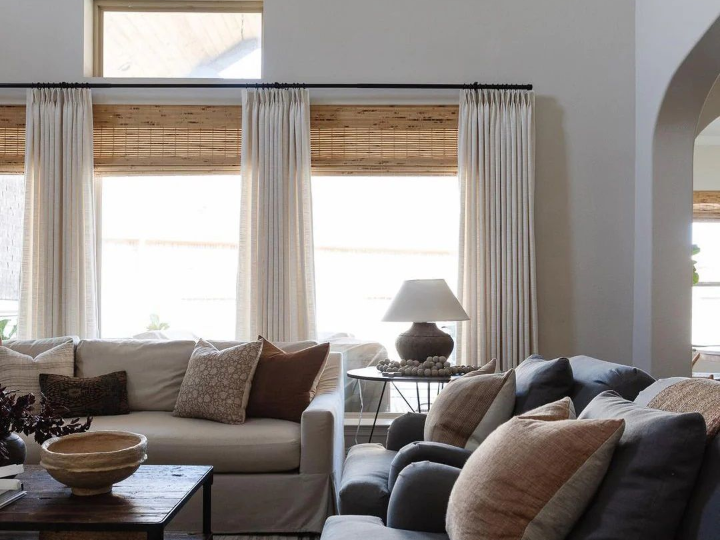 Admittedly, this happened to me! While it might seem frivolous, I promise it is not. Drapery and/or shades are a must. Even if you purchase temporary ones. Nothing is worse than realizing everyone can see inside your home. Remember this isn't a night 1 issue, but a 'until you get your windows' covered issue. A triple pleat is my weakness and these custom, linen draperies currently have me googly-eyed.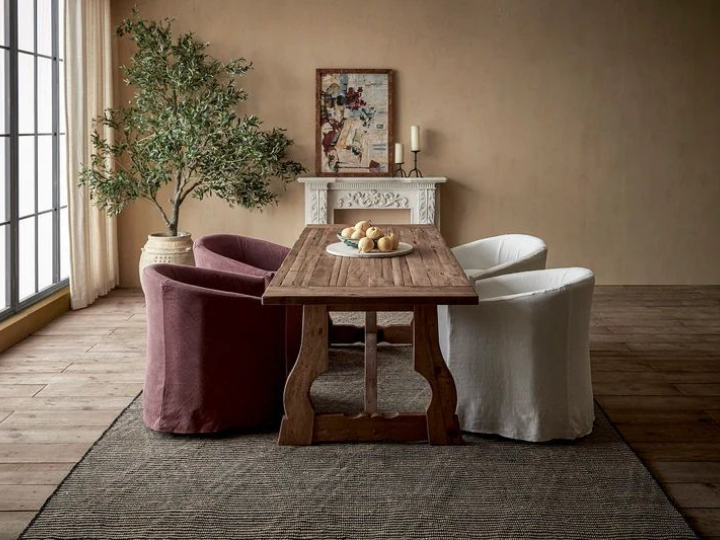 While you settle in, a kitchen or dining table will serve as a lot more than just a place to eat a meal. It will become your workstation, your drop-off station, and your 'catch-all in the meantime' station. Having one en route or ready on day 1 will allow you to feel a bit more settled in, especially if you have kiddies. My obsession with Spanish Baroque-style tables continues!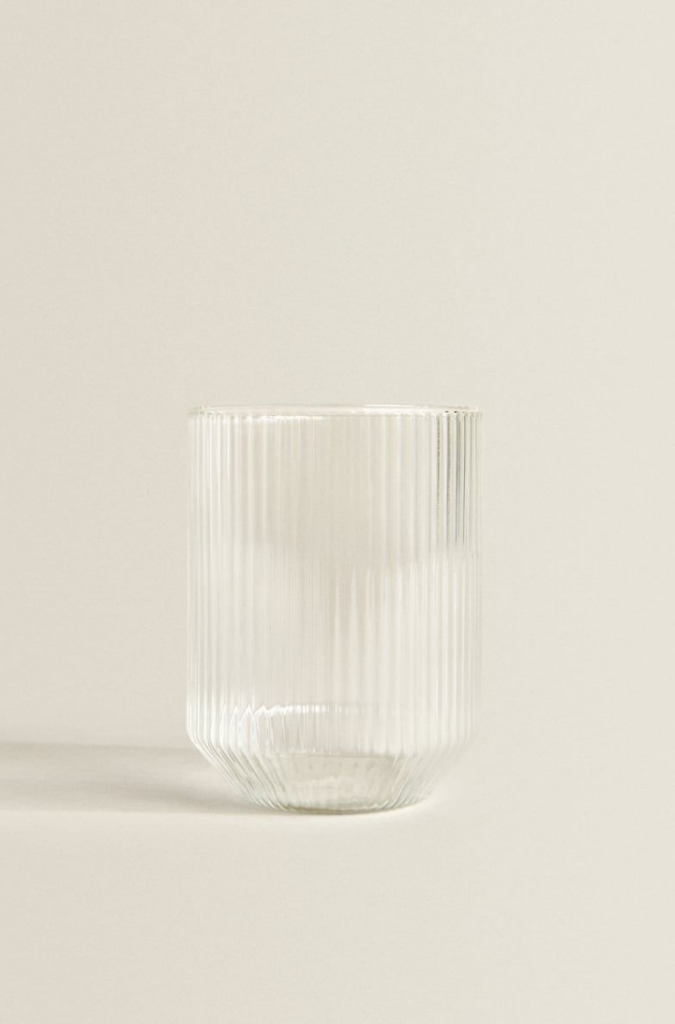 Last and certainly not least, are plates and glassware. Hectic days are ahead as you settle in so having these items on hand goes without saying. Think ahead on this purchase and make sure to be intentional about having everyday ones that are both sturdy and long-lasting.
These speckled plates and ribbed tumblers are just perfectly chic for the everyday.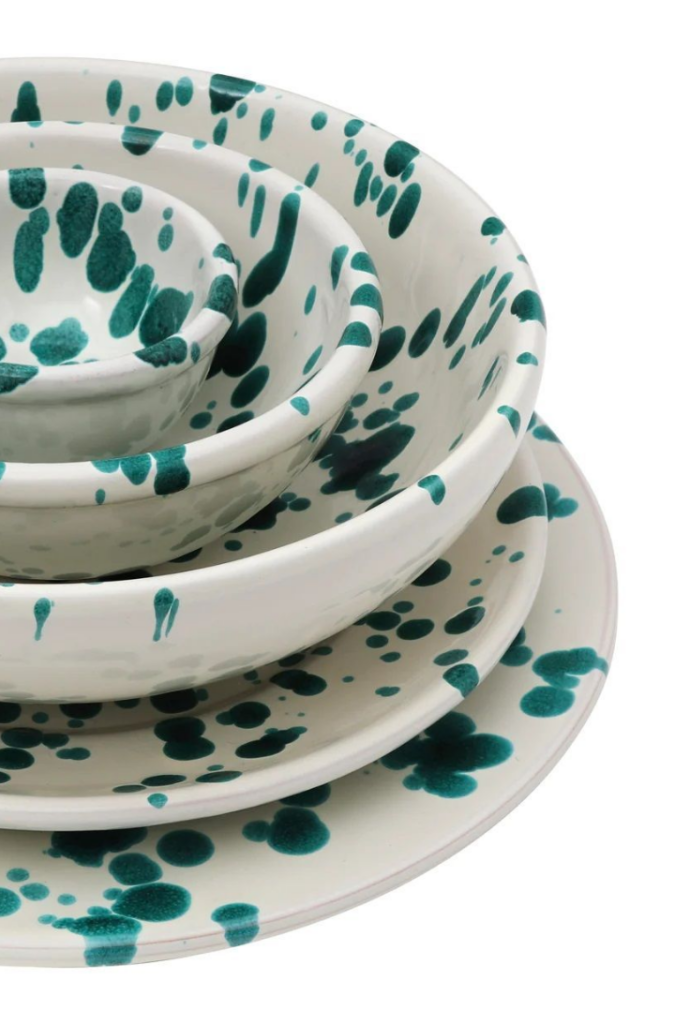 *Please note that some links are related to affiliate platforms where commission may be earned based on clicks and or purchases.*