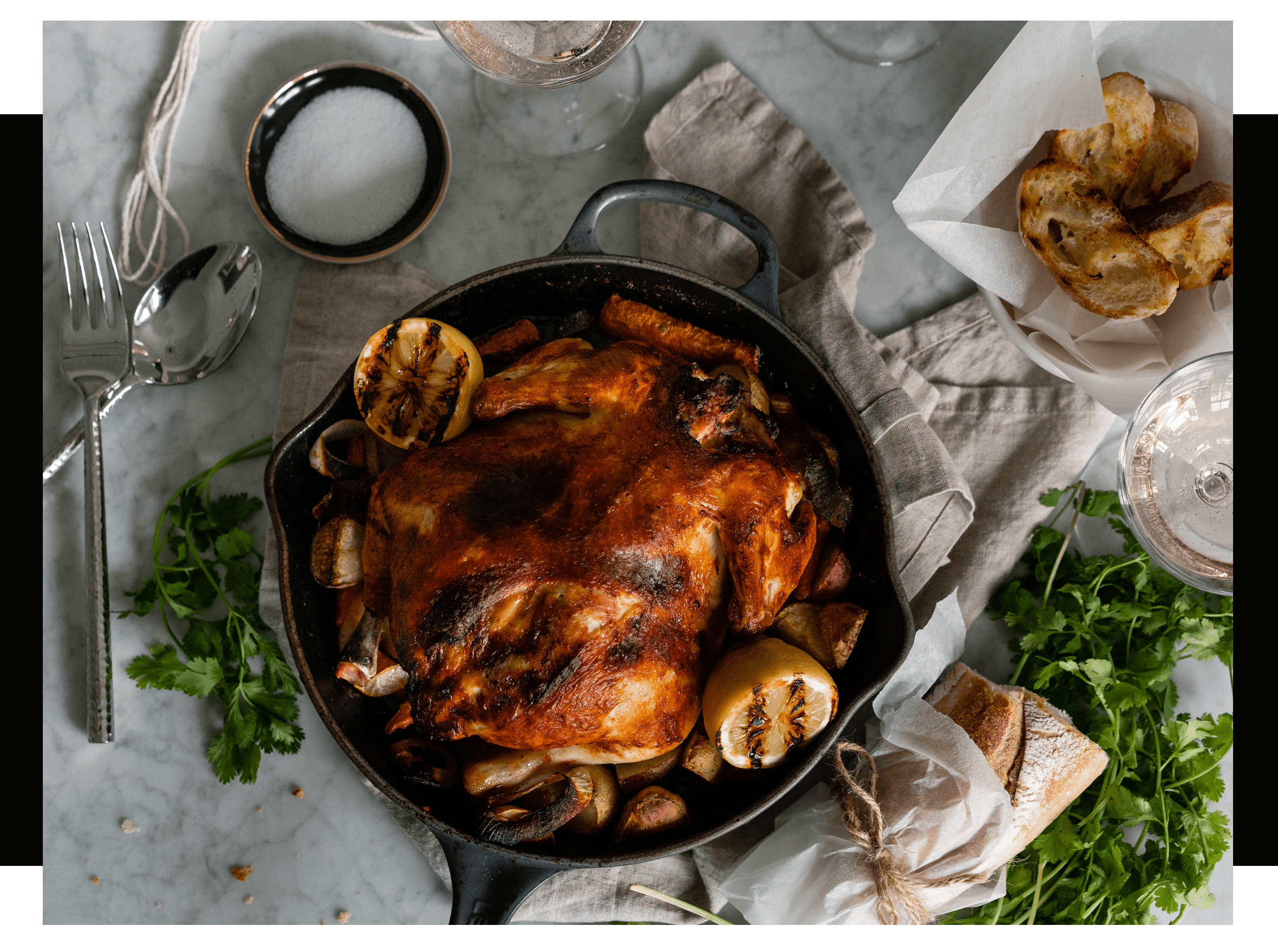 Perfect Roasted Chicken and Vegetables
Passed down through generations this roasted chicken recipe is one for the books. Its crispy skin and succulent meat are full of flavor. While the vegetables, marinated in its juices, become perfectly tender. This classic dish gives a gourmet twist to any Sunday dinner. Add this recipe to your rotation and it surely won't disappoint.
Ingredients
1 5 lb. whole chicken
1 Lemon, cut in half
1 head of garlic (chopped in half) + 3 cloves of garlic
½ of a red pepper, sliced into large pieces
1 small bunch of cilantro
2 tbsp of water
1 ¼ large yellow onion, cut into large pieces, divided
4 medium carrots, chopped into about 3-inch chunks
1 lb. of baby potatoes, quartered into cubes
Garlic Powder
Kosher Salt
Freshly ground black pepper
4 tbsp. extra-virgin olive oil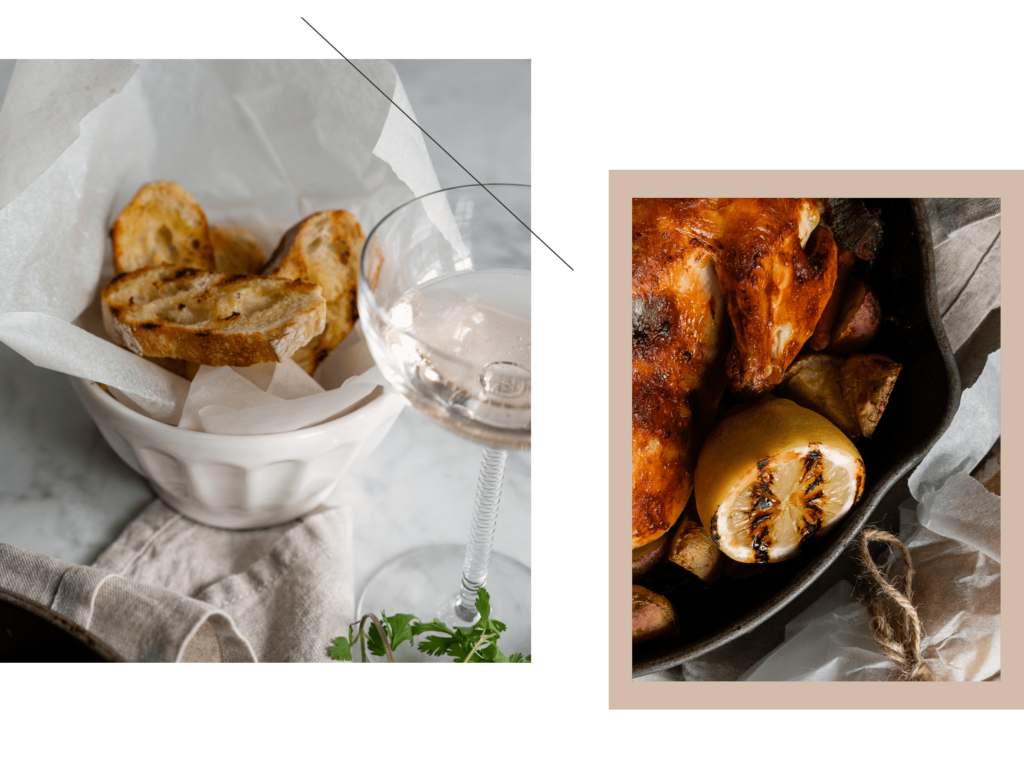 Recipe
Begin by preheating the oven to 425 degrees. Next, in a food processor add cilantro, ¼ of the chopped onions, red pepper, cloves of garlic and water to form a paste, also known as sofrito. Then go ahead, remove the chicken giblets and rinse the chicken inside and out.
Next, pat your chicken dry, add some of your sofrito into the cavity and then stuff with both halves of the head of garlic and lemon. Once completed, with the point of your knife create small incisions around the bird and stuff them with remaining sofrito. Place the chicken into a roasting or cast-iron pan, tuck the wings under the bird and ensure to tie the legs together with kitchen string. This will prevent anything from burning and allows the chicken to cook evenly.
Next, place carrots, potatoes, and remaining onions onto the pan around the chicken's perimeter. Season vegetables and the outside of the chicken with salt, pepper, garlic powder, and olive oil. Make sure to season well and that the chicken is fully coated with oil, this will give it that nice caramelized look.
Lastly, roast the chicken for about an hour and a half. Remove from oven and allow to rest for about twenty minutes. Slice chicken and serve alongside the roasted vegetables.
Integrate this dish and make it part of – Your Story of Home.
Photography by Alcides Aguasvivas {Instgram @alcides.eats}