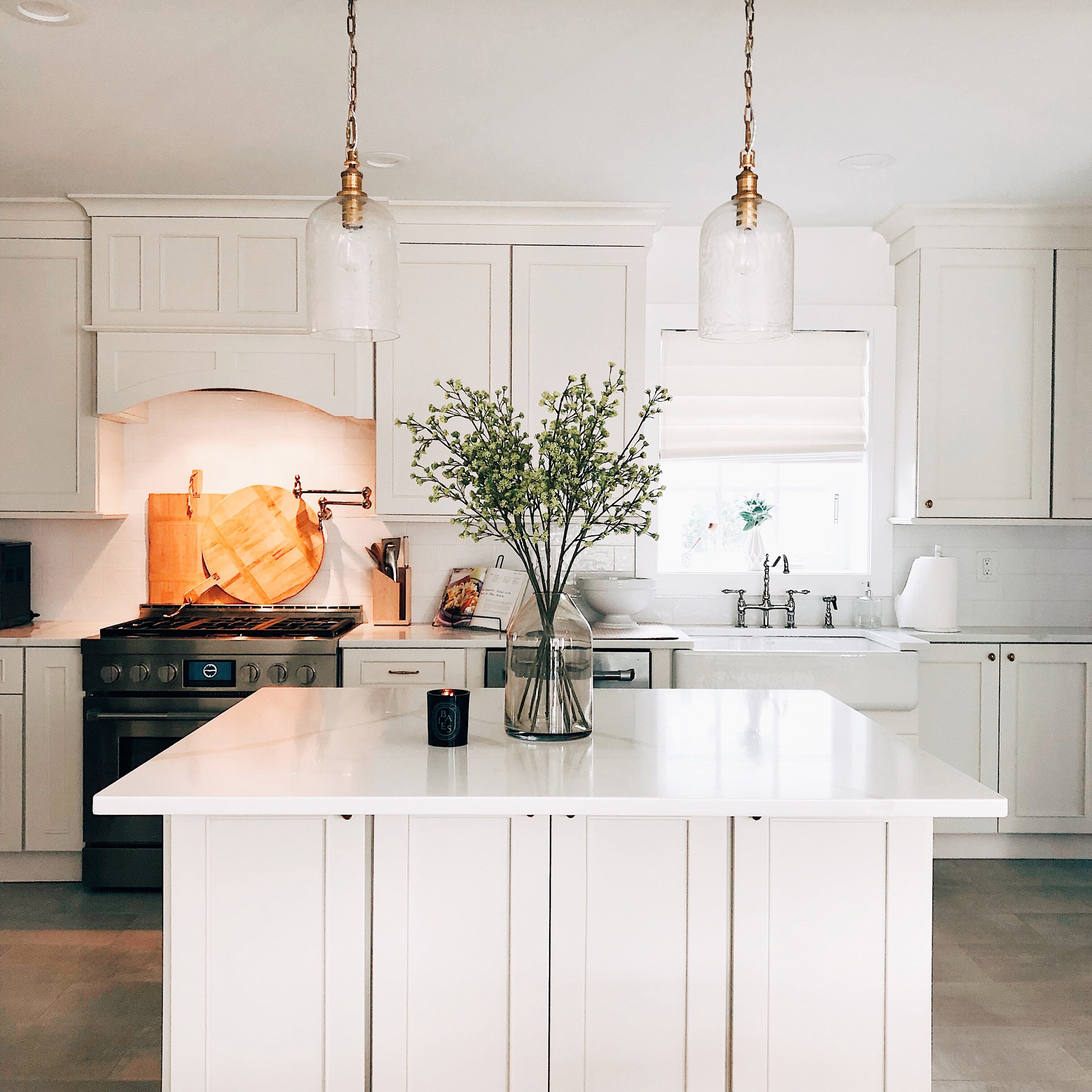 Six Ways To Style Your Kitchen
As we think about interior design, kitchens skyrocket to the top of our list. While all the practical items must be in order, like enough cabinet space or a functional layout, decorating should not be left off the list. Today, we're sharing our top six styling tips that are easy but create a huge impact. 
Display Your Beautifully Designed Kitchenware
Displaying items in stylish canisters or holders such as salt, pepper and oil is not only functional but adds some style to your countertop. For a cohesive and more elevated look, place items in a tray and you've got an instant designer look.
Display Items Against Your Range
Often a missed opportunity, this simple tip can elevate your kitchen from plain Jane to perfect design moment. Items such as charcuterie boards or artistic plates from travels will really create impact.
Display A Bowl Of Fresh Fruit and Vegetables
Continuing on functional yet design worthy tips, an aesthetically beautiful bowl filled with fresh fruits and veggies is sure to do the trick. Also, when empty it provides a perfect minimalistic moment that draws the eye. 
Flaunt Your Plants
You know we love greenery and any opportunity to display it is definitely something we go for. An indoor basil or mint plant placed on your kitchen's windowsill not only styles the area but provides functionality for both food and cocktail recipes.
Style Your Sink Area
Adding simple touches like a rug and dish towel are not only essential items but contribute to the overall design look. Moreover, add a dish brush holder and soap in a stylish canister and your sink area will have a whole new look.
Decorate Your Island
Ensure your island becomes a design focal point. Adding a vase of fresh flowers or branches, some candles and/or a stack of intentionally placed cookbooks will complete and elevate the look and feel of your kitchen. 
Implement these tips as part of – Your Story of Home.