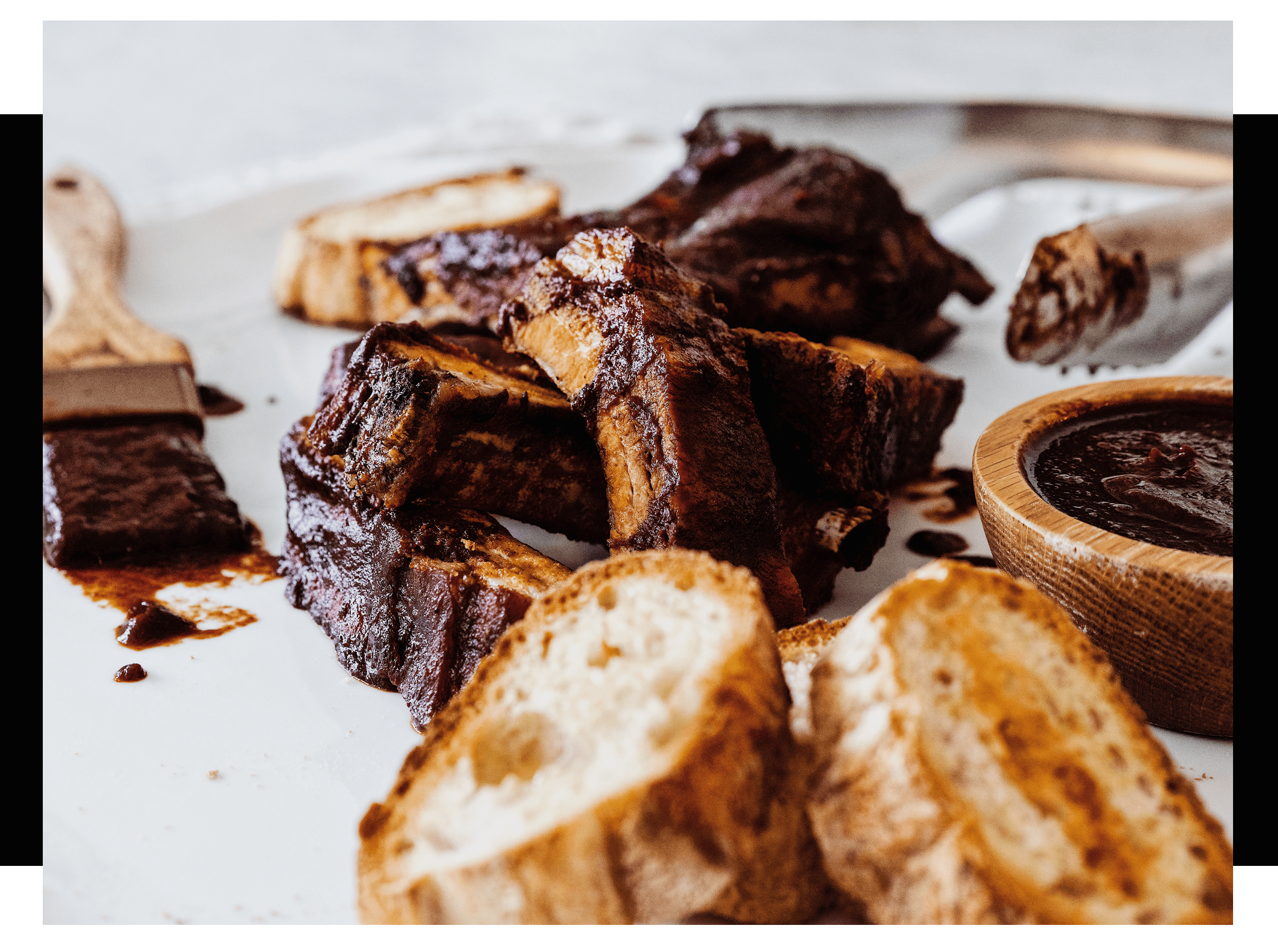 As we are entering warmer weather (at least here on the North East Coast), BBQ food is all the rage and this tangy, BBQ pork rib recipe is as easy as a Sunday Afternoon. Succulent and tender, falling right off the bone these ribs make for a delicious, yet casual meal. So, go ahead, grab your favorite sides, and get ready to indulge.
Ingredients
1 rack of Pork Ribs, 3 Lbs.
¼ cup of brown sugar
2 tsp. of garlic powder
2 tsp. of onion powder
2 tsp. of cumin
2 tsp. of smoked paprika
1 tsp. of oregano leaves
1 tsp. of salt
¼ of a tsp. of pepper
BBQ Sauce – Choose your favorite.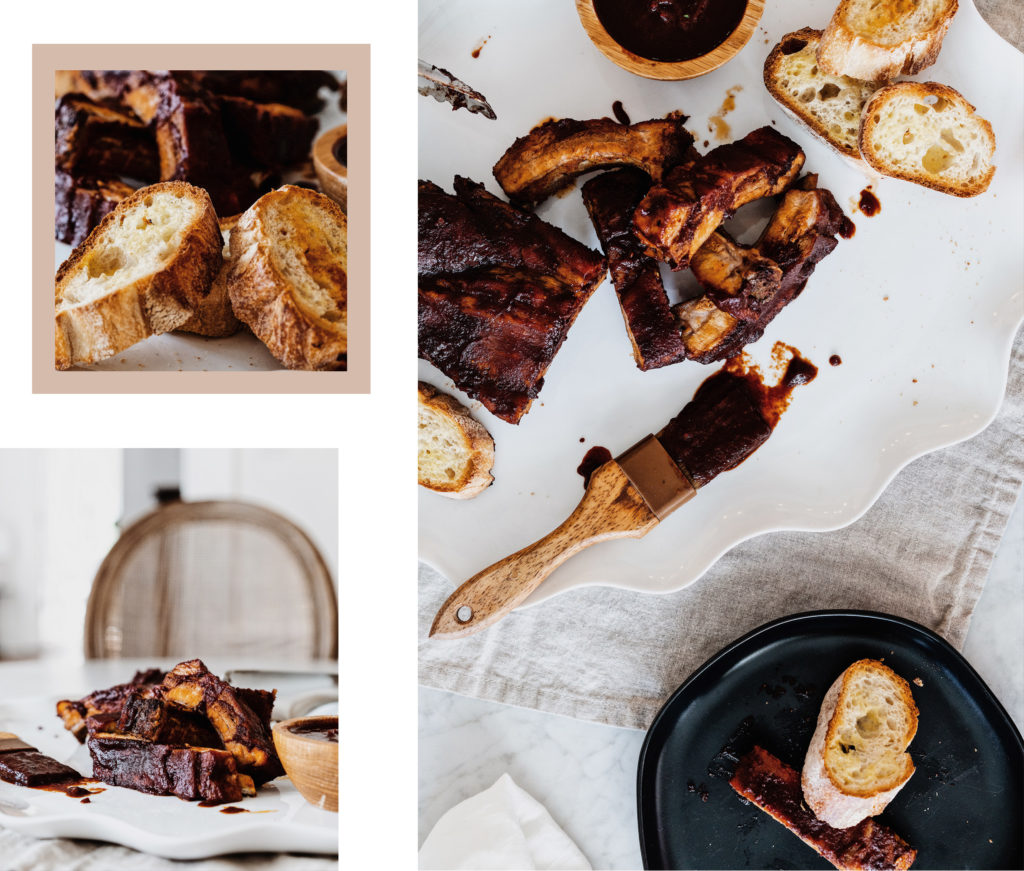 Recipe
Begin by preheating the oven to 275 degrees.
Then, grab your pork ribs and remove the membrane on the backside of the ribs. To do this, lift with a knife and then grab with your fingers, pull and remove. This will ensure there is no toughness or chewiness and will have ribs falling off the bone. Next, pat dry with a paper towel.
Go ahead and in a small bowl combine all the dry ingredients and rub all over, on both sides.
Wrap pork ribs in foil meat side up and put into the oven for roughly 3 hours or until fork-tender. Remove ribs from foil, place on a baking sheet, and spread your favorite BBQ sauce (I use Trader Joe's Organic Kansas City Style or I make my own). Lastly, put back into the oven and broil for about 5 minutes. Let ribs rest for approximately 5 additional minutes, cut, and serve alongside some of your favorite sides, like cheesy polenta fries.
Integrate this dish and make it part of – Your Story of Home.
Photography by Alcides Aguasvivas {Instgram @alcides.eats}