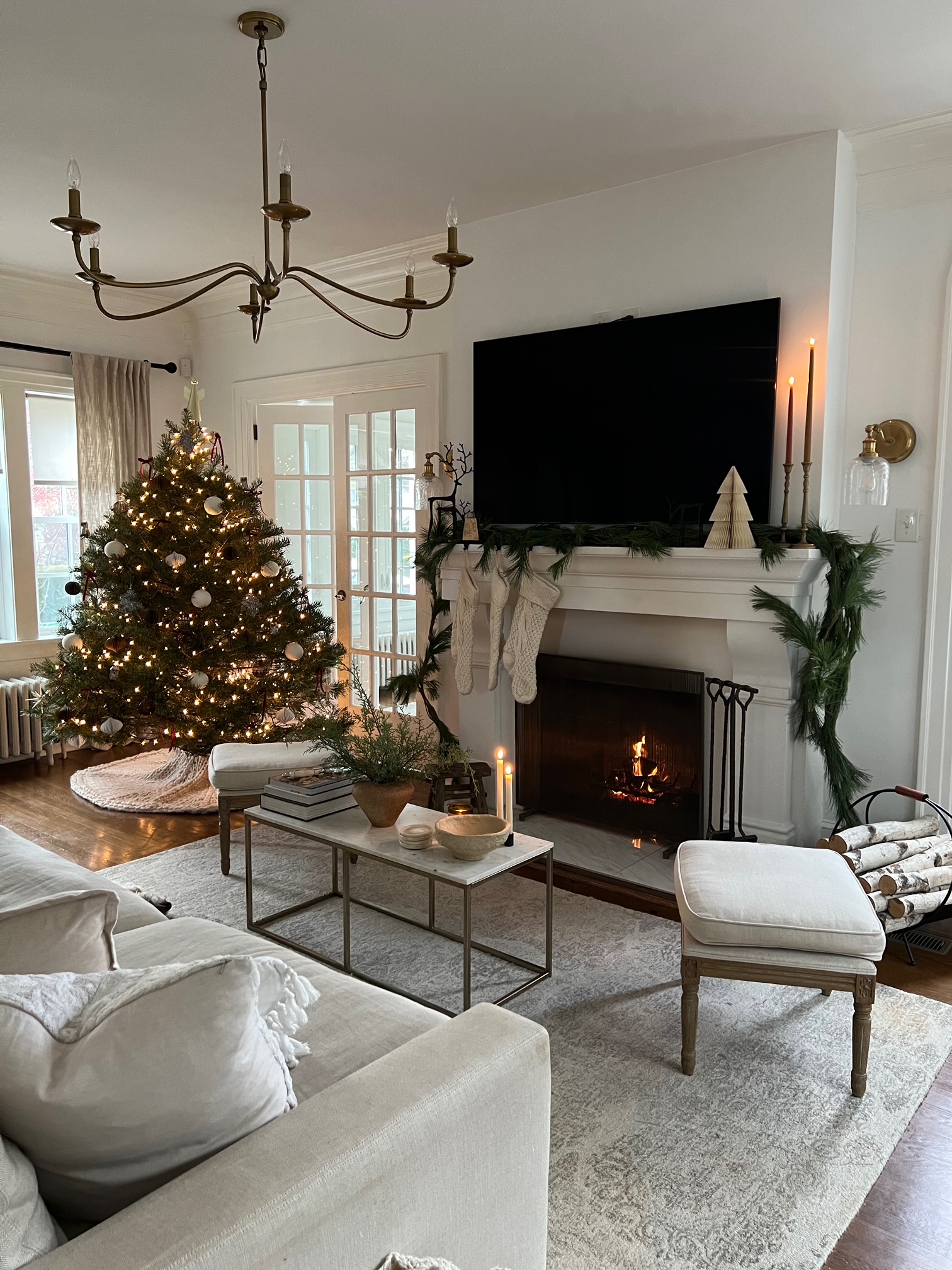 'Tis the season! With Thanksgiving now only two weeks away, it is time to get our homes ready for the season. I've carefully curated a selection of holiday decor items that will help you beautifully decorate your home. From Christmas trees to ornaments to everything in between. Here is my handpicked collection.
1. Endlessly Elated, Ornaments: Introducing our Folded Ornaments in Macchiato, caramel, and white. Crafted from cotton fabric waste, these ornaments are the perfect touch of sustainability for your holiday decor. No plastic is used in their thoughtful design.
2. McGee & Co, Snowy Norway 7′ Faux Tree: This tree is stunningly reminiscent of real pine. Its branches and needles are thoughtfully designed to add movement and fullness to your space while celebrating the natural look of these beautiful trees. Enhanced with snowy details, warm white LED lights, eight twinkle effects, an eight-hour timer, and a foot switch, the tree is functional and festive, crafted to last for years to come. *Description & Image via McGee & Co.
3. Anthropologie Antiqued Frayed Velvet Ribbon: This ribbon is finished in sumptuous velvet with frayed edges for a truly luxurious, elegant feel. Can be used for wrapping gifts, hanging wreaths, and for holiday decorating projects. *Description & Image via Anthropologie.
4. McGee & Co: Faux Maple & Pine Wreath:With varied textures and tones, the Faux Maple & Pine Wreath is an elevated take on a holiday staple. The high-quality faux greenery celebrates the natural warmth that comes with having greenery in the home with true-to-life beauty. *Description & Image via McGee & Co.
5. Anthropologie Chunky Knit Wool Stocking: This stocking is finished in a chunky wool knit, making it a classic choice for the mantel. *Description & Image via Anthropologie.
6. Crate & Barrel Faux Hemlock Pine Christmas Garland: The faux evergreen garland recreates the hemlock tree's graceful cascade of fine-needled boughs. Studded with hundreds of tiny white lights, this fool-the-eye pine swag is beautifully crafted to look like the real thing. *Description & Image via Crate & Barrel.
7. CB2 Brass Angel Tree Topper: A classic angel silhouette that is elevated in polished unlacquered brass. A living finish that will patina beautifully over time. *Description & Image via CB2.
8. West Elm Neutral Accordion Paper Trees: A modern take on traditional tabletop trees. Handmade of paper. *Description & Image via West Elm.
Please note that some links are related to affiliate platforms where commission may be earned based on clicks and or purchases.