Share the Walnut Cutting Board
Walnut Cutting Board
$140.00
Order Your Walnut Cutting Board Today!
Our handcrafted Walnut Cutting Boards are a kitchen essential that blends craftsmanship with functionality. Carefully crafted by skilled artisans in the picturesque Hudson Valley, these cutting boards effortlessly double as a versatile entertaining accessory. Making them the perfect choice for creating a cheese board or charcuterie board.
These cutting boards are crafted from solid domestic walnut wood and offered in two convenient sizes – wide and long – allowing you to choose the perfect fit for your kitchen needs. Their handcrafted construction ensures every piece is unique, making it a striking addition to any kitchen. Designed with your safety in mind, these cutting boards are food-safe and the thoughtful addition of a hole in their handles makes them easy to store and display.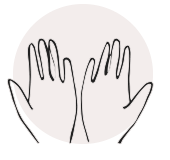 Design:
Handcrafted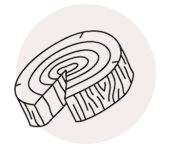 Material:
Walnut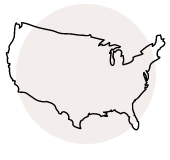 Made in:
United States
Each board may vary slightly in size and color due to its handcrafted nature.
Dimensions: Wide: 5.5" W ×18" L // Long: 7.5" W ×15.5" L
Weight: Wide: // Long:
Care: Hand-Wash & Dry.
We offer ground shipping to 48 states within the continental U.S. (excluding Alaska and Hawaii) and Puerto Rico.
Commitment is scary, so we always take returns. We're confident you will love your purchase, but if you are unsatisfied for any reason, we offer no-fear returns. You can return your undamaged order (unless damaged upon arrival) for a full refund, 365 days a year, no questions asked.
Please visit our FAQ page for more information on shipping and returns.
FOLLOW OUR INSTAGRAM @ENDLESSLYELATED