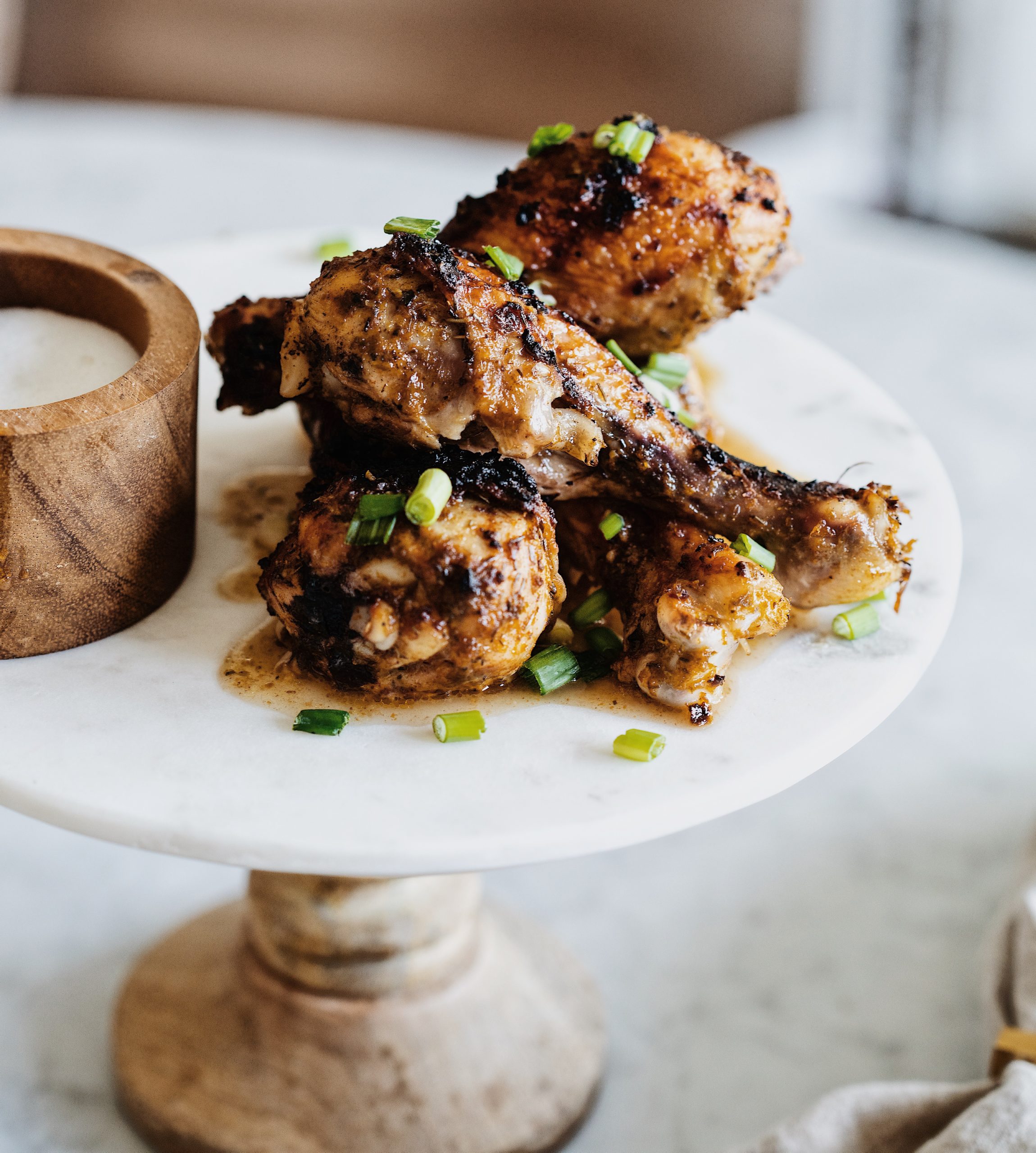 Memorial Day is around the corner and our BBQ staples will soon come out to play. This year it is time to add a new one to the list – Jamaican Jerk Chicken. Traditionally a dish slow-cooked over coals and made with Scotch bonnet chiles, this delicious adaptation has the perfect mixture of smokey and spicy flavors, that are packed with a punch. So, get ready to add this one to the list.
Ingredients
6-8 pieces of chicken drumsticks
2 tbsp. extra-virgin olive oil
2 tbsp. of water
1 lime, juiced
1 medium onion, diced
8 green onions, divided (some for garnish)
2 garlic cloves
1 jalapeño, diced (for more spice use Scotch bonnet chiles)
1 tbsp. of brown sugar
1 tbsp. of allspice powder
1 tsp. of dried thyme
1/2 tsp. of nutmeg
1 tsp. of salt
¼ of a cup of vegetable oil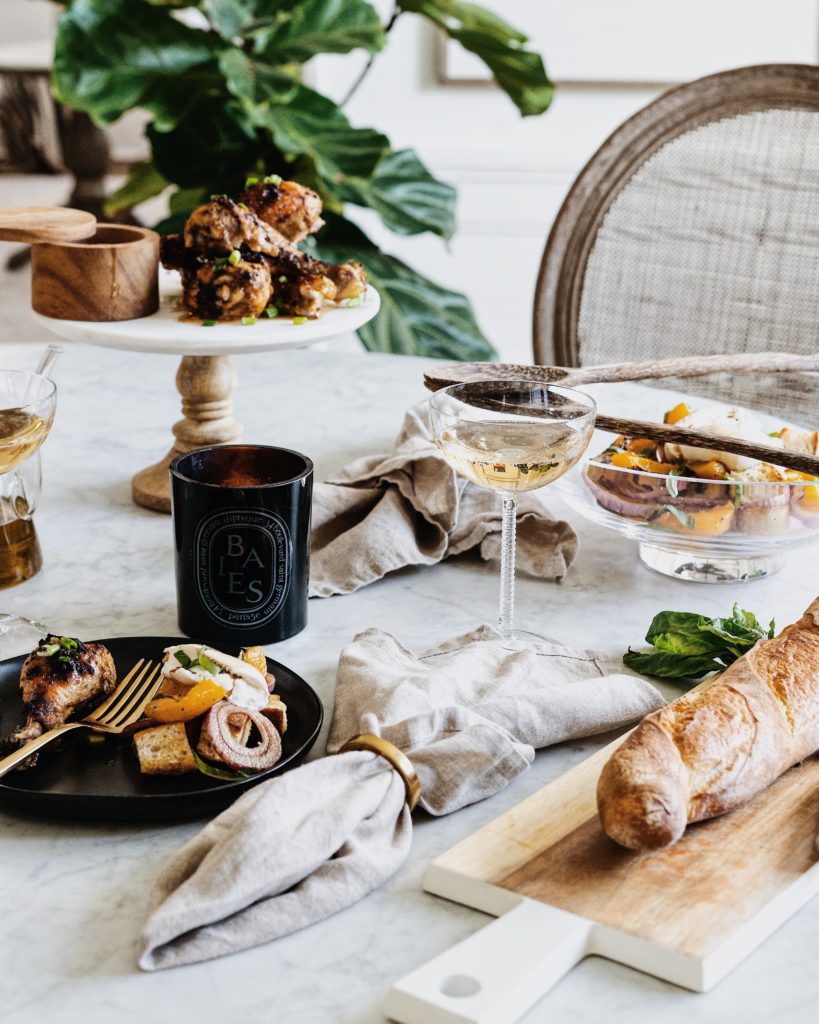 Recipe
Begin, by adding extra-virgin olive oil, water, lime juice, medium onion, six green onions, garlic cloves, jalapeno, brown sugar, allspice powder, dried thyme, nutmeg, and salt into a blender or food processor. Blend jerk chicken rub until it is a smooth marinade.
Then, go ahead and place the chicken into a shallow dish and pour rub mixture over drumsticks. Toss to coat and ensure that all drumsticks are coated evenly. Also, rub mixture under the skin carefully without tearing to add more flavor.
Refrigerate chicken overnight or at least 3 hours prior to baking.
Once time has elapsed preheat the oven to 350 degrees and remove chicken from the refrigerator. Toss drumsticks to coat with any bits that may have dripped to the bottom of the dish.
Next using vegetable oil, coat your baking dish. Add chicken and pop into the oven for about an hour and a half. Once the chicken is fully baked, broil for about 3-5 minutes until golden brown.
Remove and garnish with remaining green onions. Serve immediately.
Integrate this dish and make it part of – Your Story of Home.
Photography by Alcides Aguasvivas {Instagram @alcides.eats}