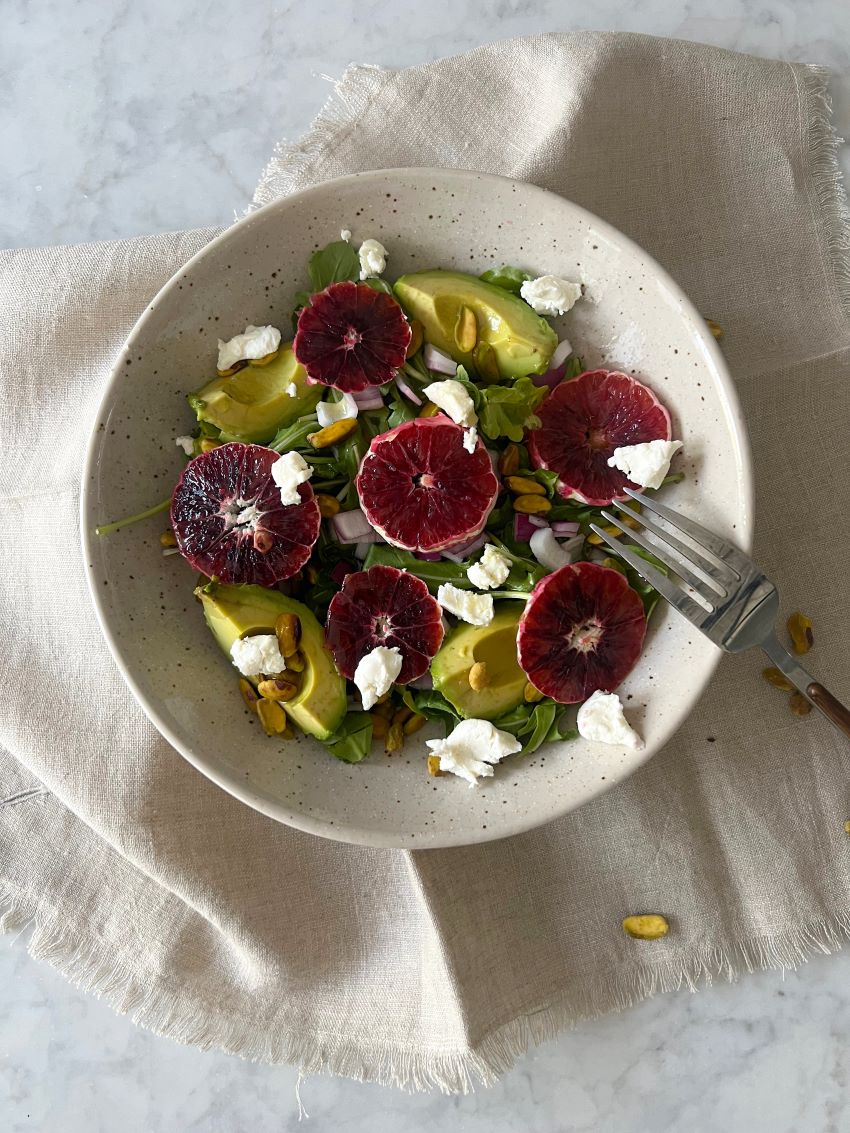 Blood Orange, Avocado, & Goat Cheese Arugula Salad with Honey Vinaigrette
If you've been following my recipes for a while, you know that springtime for me is all about light and refreshing dishes. Ones that celebrate the season's produce and freshness. Hello, farmer's market! But also, ones that are quick and easy to make. So, this flavorful spring salad which combines vibrant blood oranges, creamy avocado, and tangy goat cheese all drizzled in a honey vinaigrette will not disappoint. Light yet immensely flavorful.
Ingredients
4 cups arugula
2 blood oranges
1 ripe avocado
1/2 cup pistachios, unshelled
1/2 cup crumbled goat cheese
1/4 small red onion, diced
For the honey vinaigrette:
2 tablespoons extra-virgin olive oil
1 tablespoon freshly squeezed blood orange juice
1 tablespoon honey
1 tablespoon white wine vinegar
1 teaspoon Dijon mustard
Salt and pepper to taste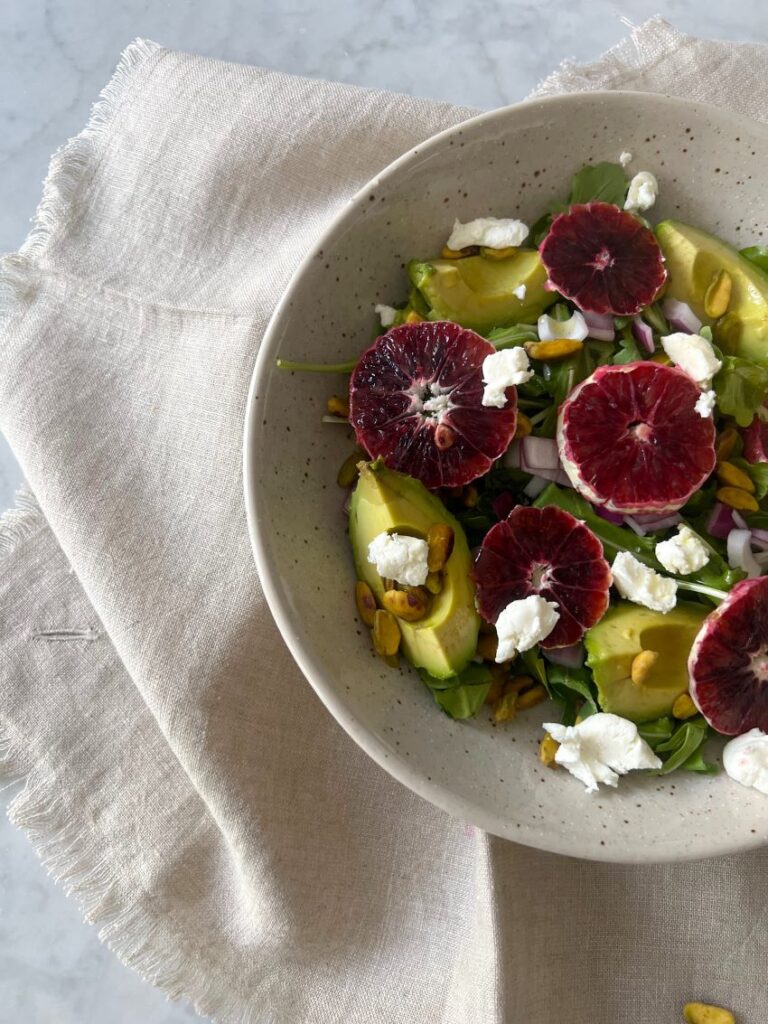 Recipe
Prepare the ingredients:
Wash the arugula thoroughly and pat it dry.
Peel the blood oranges and cut them into thin slices.
Cut the avocado in half lengthwise, remove the pit, and slice it.
Coarsely chop the pistachios.
Crumble the goat cheese.
Thinly slice the red onion.
Assemble the salad:
In a large salad bowl, add the arugula, blood orange segments, avocado slices, pistachios, crumbled honey goat cheese, and red onion slices.
Prepare the honey vinaigrette:
In a small bowl, whisk together the extra-virgin olive oil, blood orange juice, honey, white wine vinegar, Dijon mustard, salt, and pepper until well combined. Season to taste.
Pour the honey vinaigrette over the salad and gently toss until all the ingredients are evenly coated with the salad dressing.
If desired, you can also add grilled chicken, shrimp, or tofu for added protein.
Enjoy your tasty spring salad and make this recipe part of Your Story of Home.