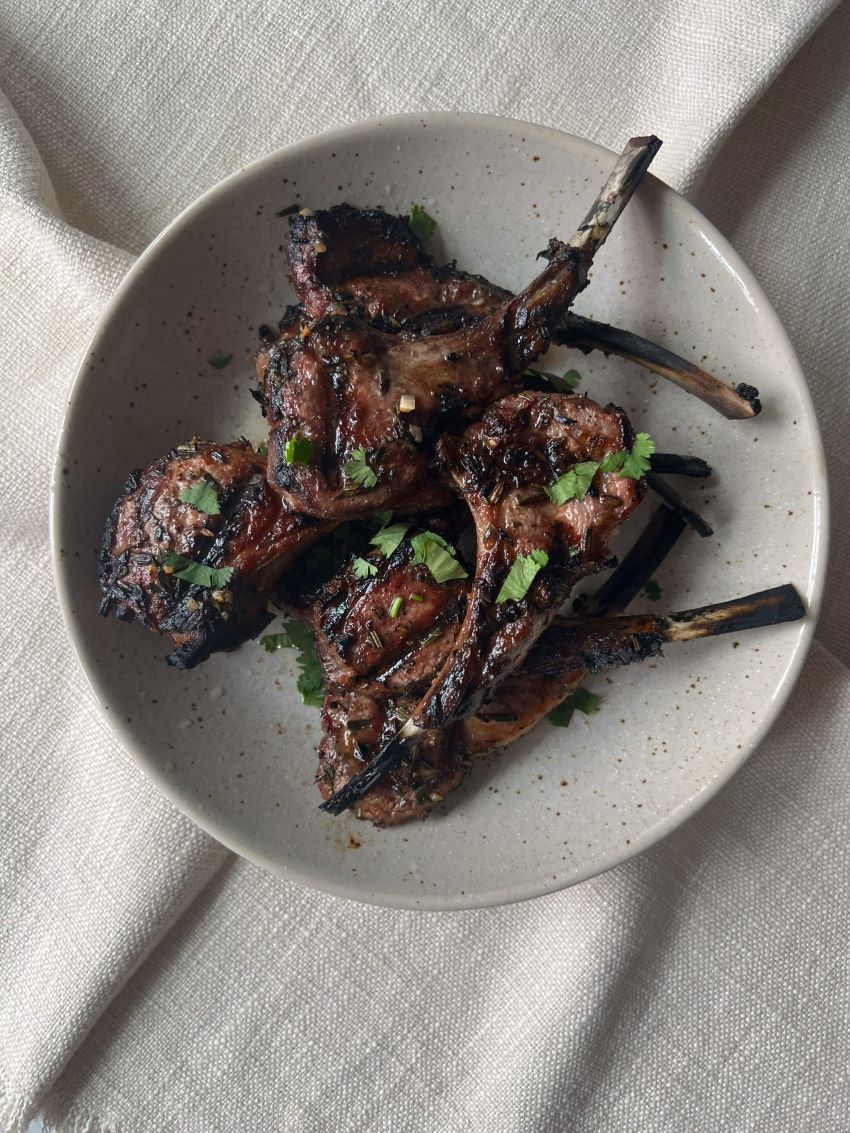 Flavorful Herb-Marinated Grilled Lamb Chops with Herbs & Spices
It's time to fire up your grill, embrace the warm weather, and indulge in these Herb-Marinated Grilled Lamb Chops. This perfect summer dish consists of an aromatic herbs and spices marinade that will have you savoring every bite. Charred, juicy, and incredibly flavorful.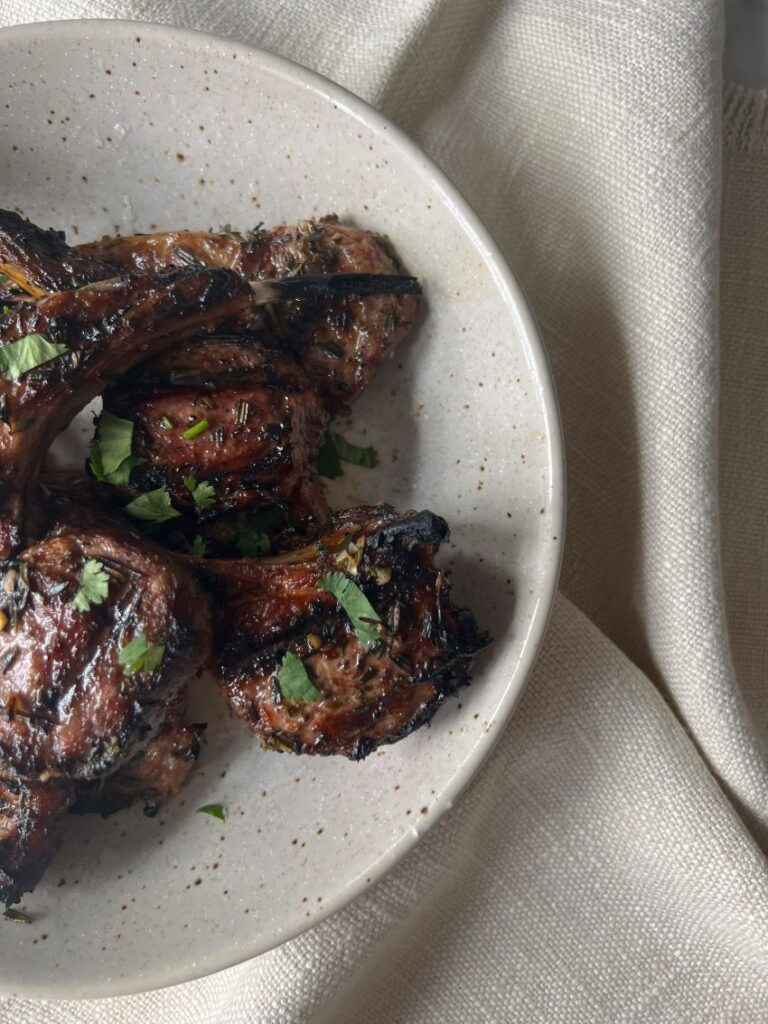 Ingredients:
8 lamb chops (about 1-inch thick)
3 tablespoons olive oil
2 cloves garlic, minced
2 tablespoons fresh rosemary, finely chopped
2 tablespoons fresh thyme, finely chopped
1 teaspoon dried oregano
1 teaspoon paprika
Salt and pepper, to taste
Recipe:
In a bowl, combine the olive oil, minced garlic, chopped rosemary, chopped thyme, dried oregano, paprika, salt, and pepper.
Place the lamb chops in a shallow dish or resealable bag and pour the marinade over them, ensuring each chop is well coated.
Cover the dish or seal the bag, then refrigerate for at least 2 hours but preferably overnight to allow the flavors to meld.
Preheat your grill to medium-high heat.
Remove the lamb chops from the marinade, shaking off any excess, and let them come to room temperature for about 15 minutes.
Grill the lamb chops for approximately 3-4 minutes per side for medium-rare, adjusting the cooking time to your desired level of doneness.
Remove the lamb chops from the grill and let them rest for a few minutes before serving to allow the juices to redistribute.
Serve the Herb-Marinated Grilled Lamb Chops as a centerpiece for your elegant summer main course, garnished with fresh herbs if desired.
Pro Tip: For an extra burst of flavor, squeeze fresh lemon juice over the lamb chops before serving. The citrusy acidity will complement the herb marinade beautifully.
Enjoy these summer-inspired lamb chops and make this recipe part of Your Story of Home.