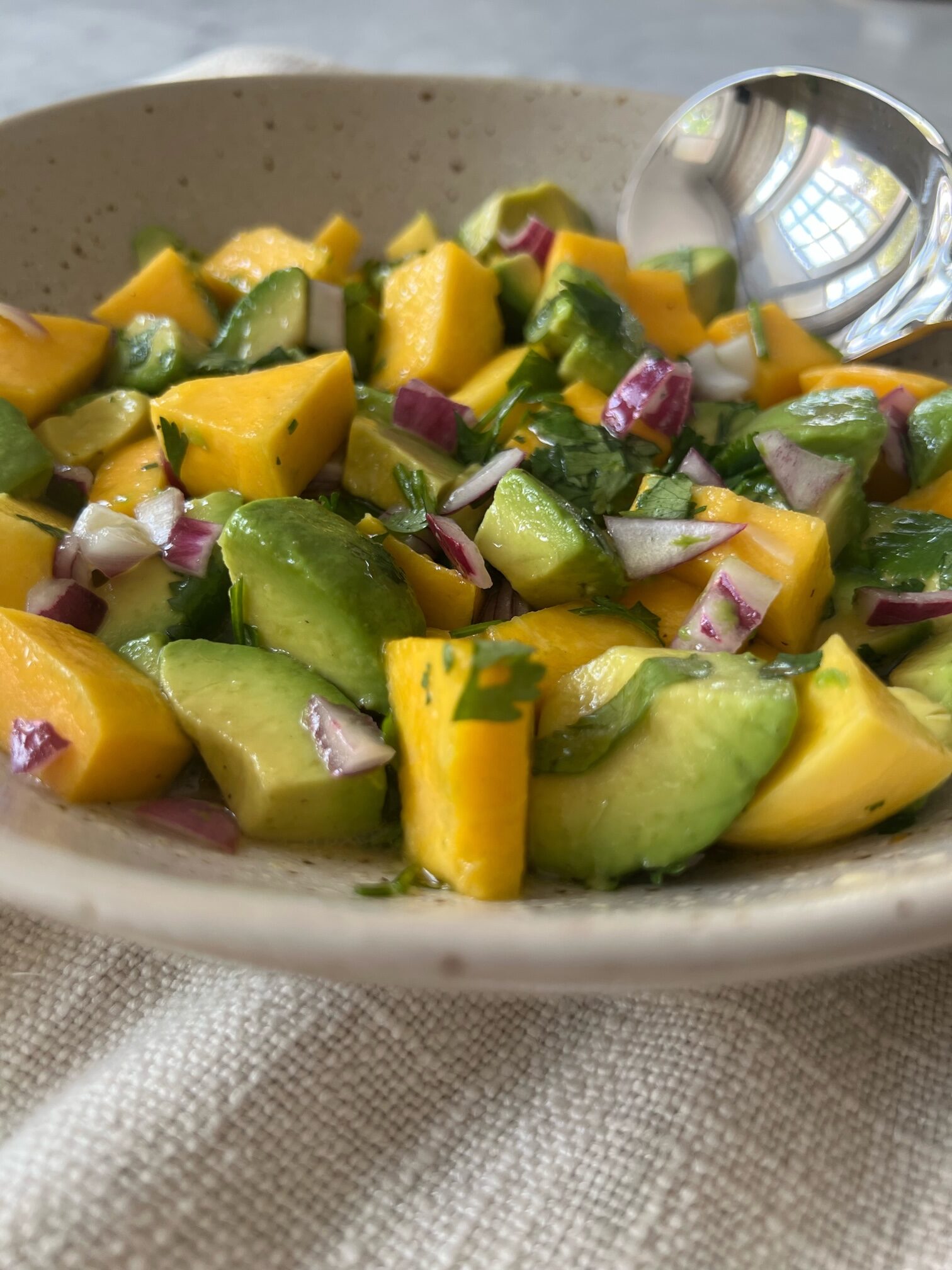 Mango and Avocado Salad with Zesty Lime Vinaigrette
Order, "A Collection of Seasonal Recipes" Digital Cookbook, here!
This refreshing Mango and Avocado Salad topped with a Zesty Lime Vinaigrette is a must-try. A burst of tropical flavors in every bite. This easy-to-make recipe combines the flavors of in-season, juicy mangoes, and creamy avocados. All complemented with a tangy vinaigrette. Perfect as a light and healthy summer appetizer or main side.
Ingredients:
2 ripe mangoes, peeled, pitted, and diced
2 ripe avocados, peeled, pitted, and diced
¼ cup red onion, diced
2 tablespoons fresh cilantro, chopped
Juice of 2 limes
3 tablespoons extra-virgin olive oil
1 teaspoon honey
Salt and pepper, to taste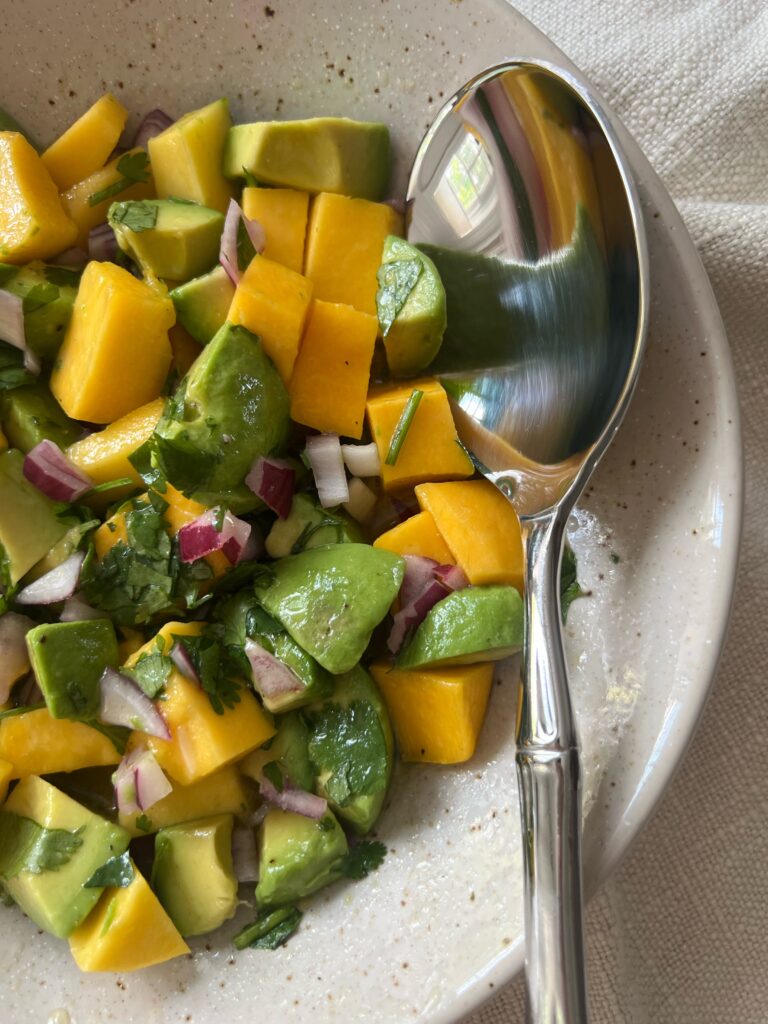 Order, "A Collection of Seasonal Recipes" Digital Cookbook, here!
Recipe:
In a large bowl, combine the diced mangoes, diced avocados, sliced red onion, and chopped cilantro.
In a separate small bowl, whisk together the lime juice, olive oil, honey, salt, and pepper until well combined.
Drizzle the lime vinaigrette over the mango and avocado mixture and gently toss to coat all the ingredients evenly.
Taste and adjust the seasoning if needed.
Let the salad marinate in the refrigerator for at least 10 minutes to allow the flavors to meld together.
Before serving, give the salad a gentle toss to redistribute the dressing.
Serve the Mango and Avocado Salad as a refreshing side dish alongside grilled meats or as a light lunch option.
Enjoy this summer salad and make this recipe part of Your Story of Home.