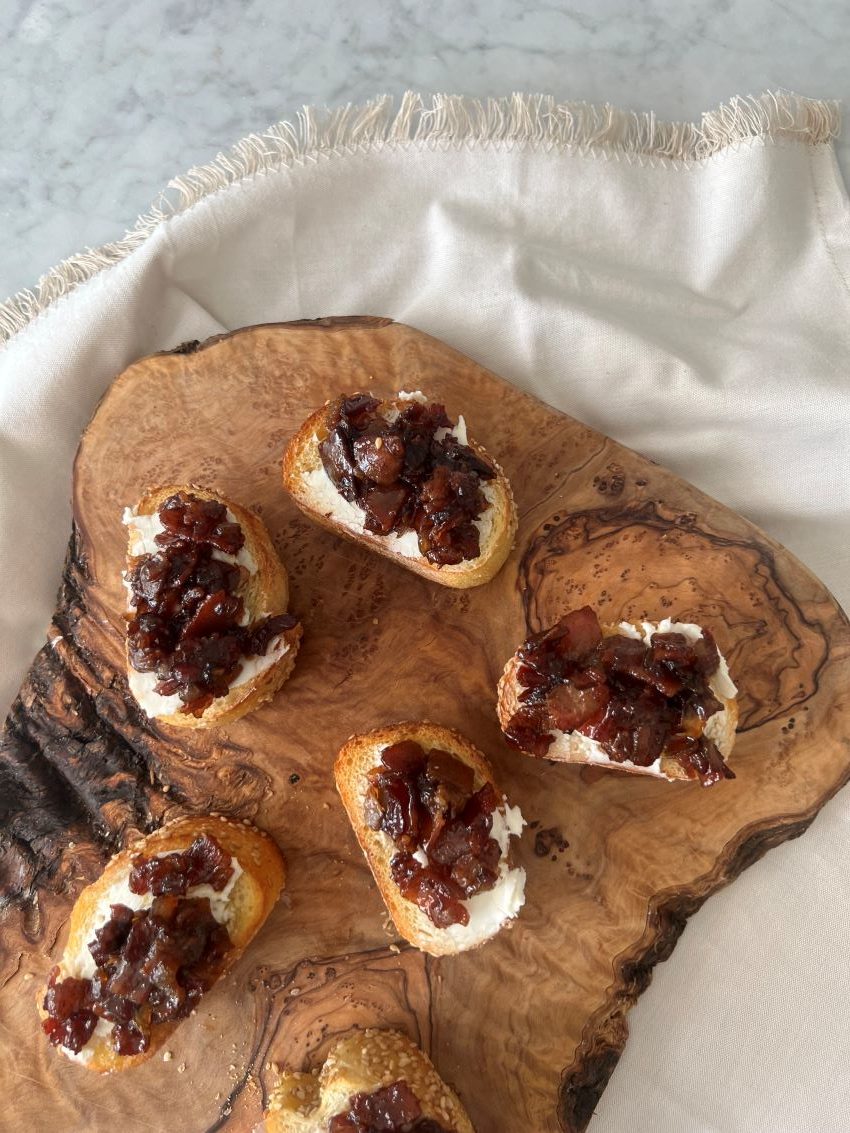 As we approach this holiday season, I thought I'd share some crostini recipes that use fresh, seasonal ingredients making them perfect starters for any Thanksgiving gathering. Let's begin with this bacon jam and goat cheese crostini. Both tangy and sweet and full of bold flavor.
Ingredients
1 baguette, sliced diagonally into ½-inch slices
Olive oil, for brushing sliced baguette
¼ cup of goat cheese
Bacon Jam, for spreading (see recipe here)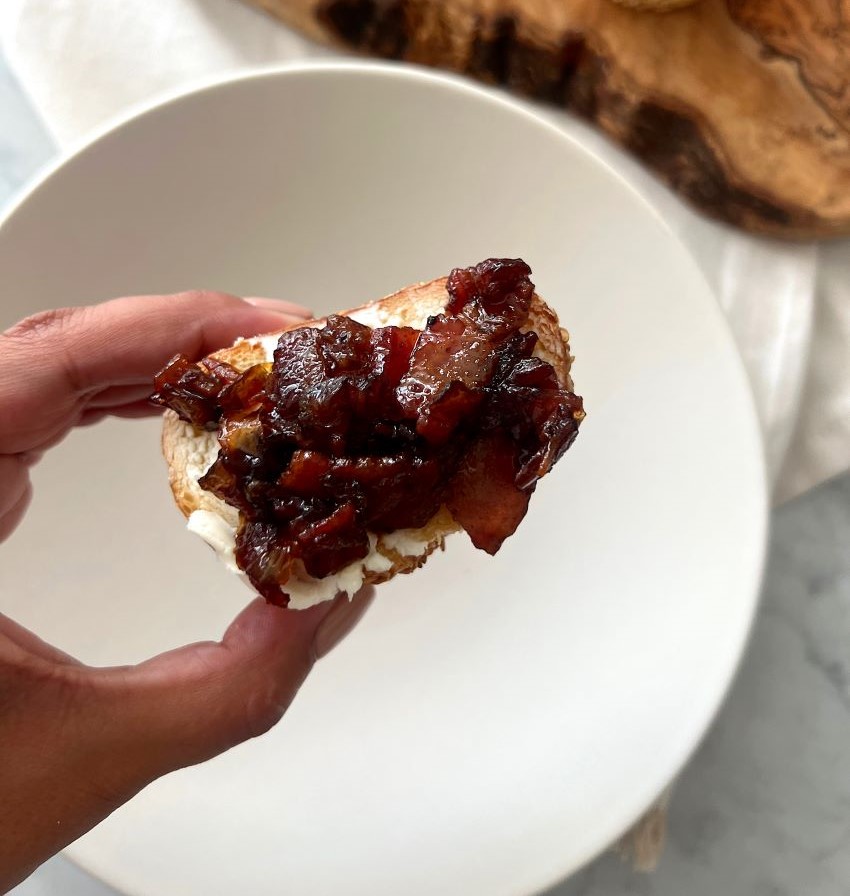 Recipe
Note: All ingredients must be brought to room temperature prior to making.
Begin by preheating the oven to 400 degrees Fahrenheit.
Next, brush baguette slices on both sides with olive oil and place them on a baking rack. Set aside.
As the oven continues to pre-heat go ahead and make your bacon jam (see recipe here).
When the oven comes to temperature, put the bread in for 8-10 minutes or until the edges are browned.
Lastly, remove the baguette slices from the oven. Top with goat cheese and some bacon jam.
Serve warm.
Integrate this dish into your cooking repertoire and make it part of – Your Story of Home.