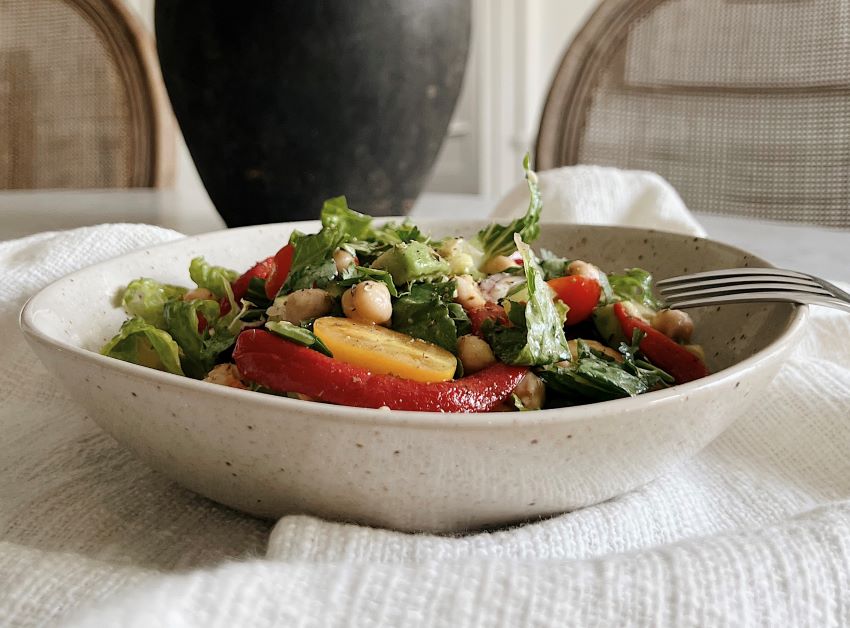 Marinated Artichoke & Roasted Red Pepper Salad
Summer and salads go hand in hand and this Italian/Mediterranean inspired artichoke & roasted red pepper salad is perfect for all those alfresco evenings.
Ingredients
1 can of garbanzo beans; drained and rinsed
1 jar of marinated artichokes, drained and roughly chopped
½ cup of roasted red peppers, thinly sliced
8-10 grape tomatoes, quartered
¼ cup of red onion, thinly sliced
1 avocado, cubed
2 cups of romaine lettuce, chopped
½ a Tsp. of Cilantro, chopped (can be substituted with parsley if preferred)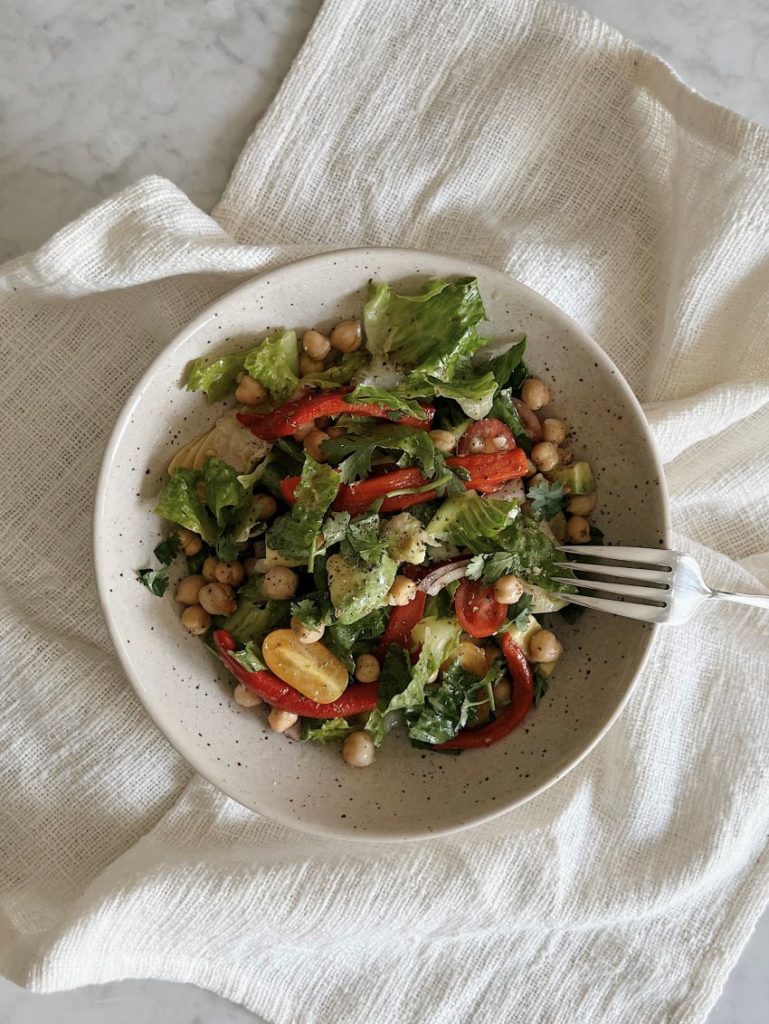 Dressing Ingredients
½ cup of olive oil
2 cloves of garlic, minced
3 Tbsp. of red wine vinegar
1 Tsp. of Dijon mustard
½ Tsp. of dried oregano
Salt & pepper to taste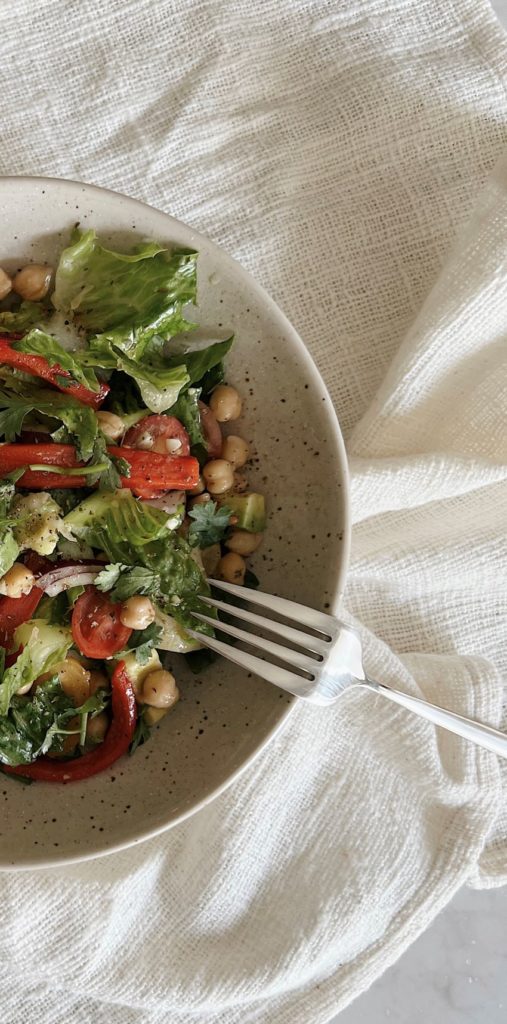 Recipe
Begin by making your salad dressing. In a small bowl add your garlic, red wine vinegar, Dijon mustard, oregano, salt and pepper. Then, slowly drizzle in the olive oil while whisking and ensure all ingredients have blended together. Set aside.  
Next, prep all your vegetables. In a bowl, add all your salad ingredients and gently toss ensuring all garbanzo beans remain whole. Drizzle dressing on top and toss. If needed, season with a bit more salt and pepper.
Integrate this dish into your cooking and make it part of – Your Story of Home.
Photography by Alcides Aguasvivas {Instagram @alcides.nyc}