Nothing like a quick and healthy salad for summer. This Mediterranean white bean salad is not only light but packed with flavor.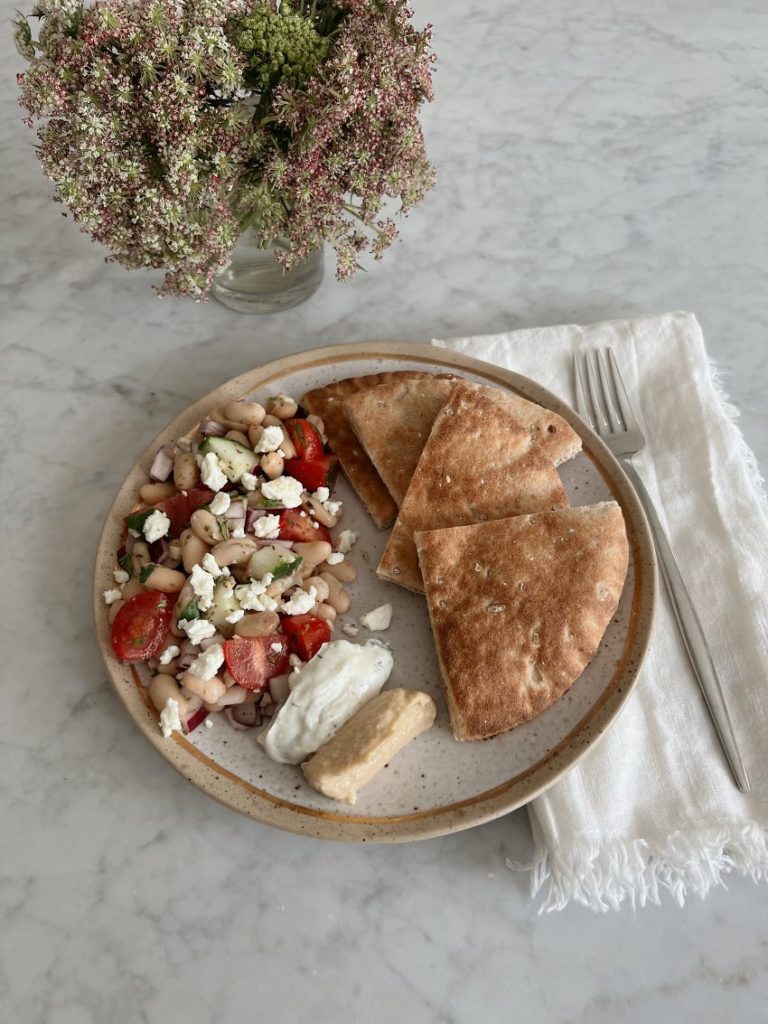 Ingredients
1 can of cannellini beans; drained and rinsed
½ of an English cucumber, diced
8 grape tomatoes, quartered
1 clove of garlic, minced
¼ cup of red onion, chopped
½ a Tsp. of flat-leaf parsley, chopped
1 Tbsp. of fresh lemon juice
1 Tbsp. of olive oil
½ Tsp. of dried oregano
Salt & pepper to taste
Feta cheese, garnish (optional)
Warm Pita, side (optional)
Hummus, side (optional)
Tzatziki, side (optional)
Recipe
Begin by prepping all your vegetables. Then, in a salad bowl add all your ingredients and gently toss ensuring all beans remain whole. Garnish with Feta and serve alongside warm pita, hummus, and tzatziki sauce.
Integrate this dish into your cooking and make it part of – Your Story of Home.
Photography by Alcides Aguasvivas {Instagram @alcides.nyc}