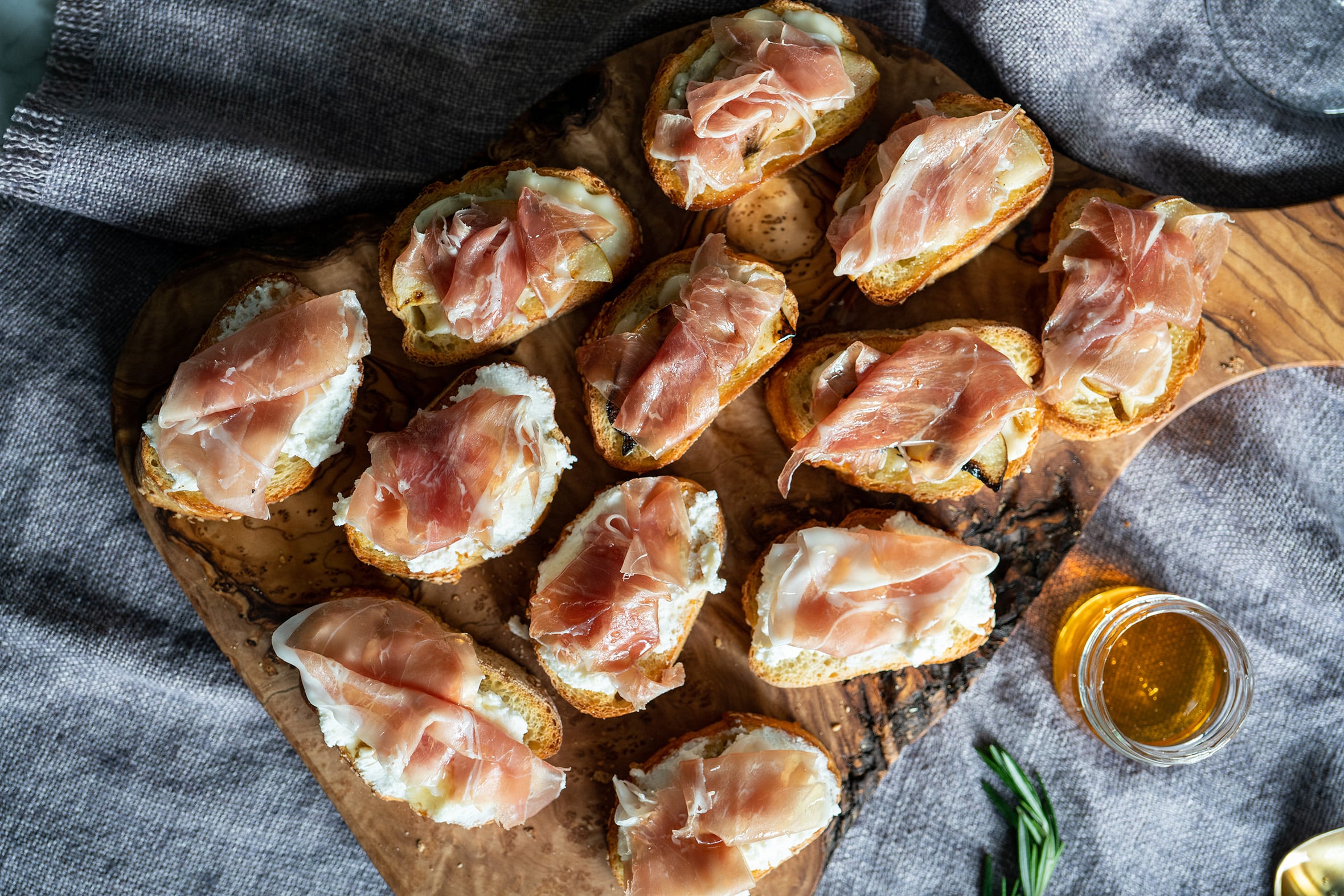 As we continue our twelve days of Christmas, today we are sharing two of our favorite crostini recipes. This ricotta, prosciutto, and honey one and our grilled pear, gorgonzola, prosciutto, and truffle oil crostini. These bite-size crostini are equal parts savory and sweet. Perfectly crunchy and a great starter for any holiday meal.
Ingredients
1 French baguette, sliced diagonally into ½-inch slices
Olive oil, for brushing sliced baguette
¼ cup of ricotta cheese
6 slices of prosciutto
Organic honey, for drizzling
Salt and freshly ground black pepper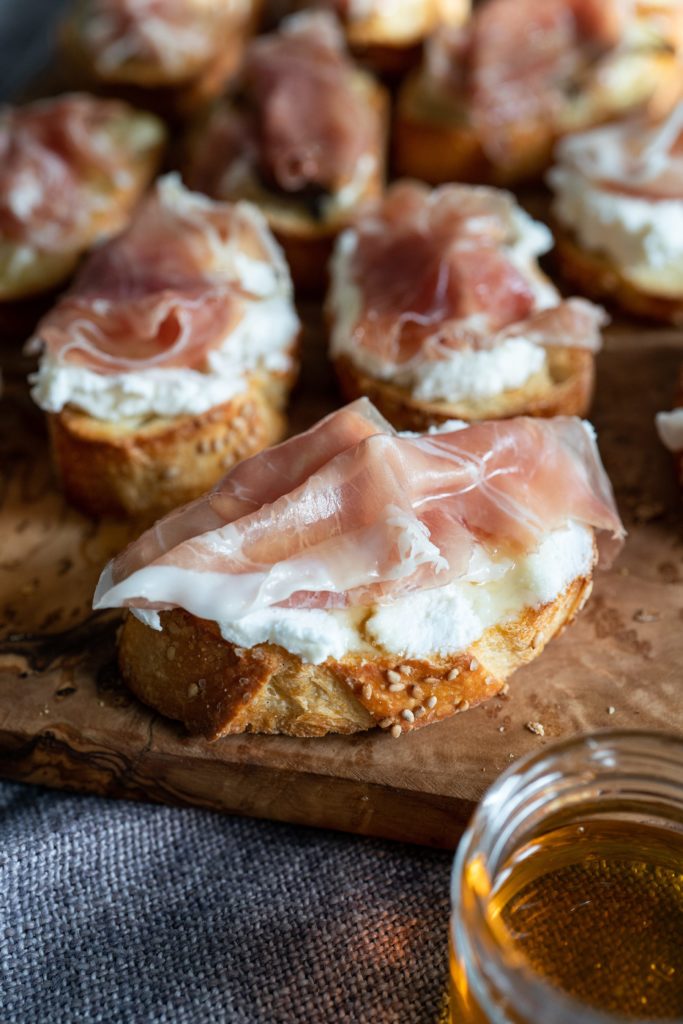 Recipe
Note: All ingredients must be brought to room temperature prior to making.
Begin by preheating the oven to 400 degrees Fahrenheit.
Next, brush baguette slices on both sides with olive oil and place on a baking rack.
When the oven comes to temperature, put the bread in for 8-10 minutes or until edges are browned.
Next, add ricotta into a bowl and season with a little salt and pepper. Combine until seasoning is evenly mixed.
Remove crostini from the oven and top with Ricotta and a fresh slice of prosciutto.
Lastly, drizzle with honey and serve warm.
Integrate this hors d'oeuvre and make it part of – Your Story of Home.
Photography by Alcides Aguasvivas {Instagram @alcides.nyc}