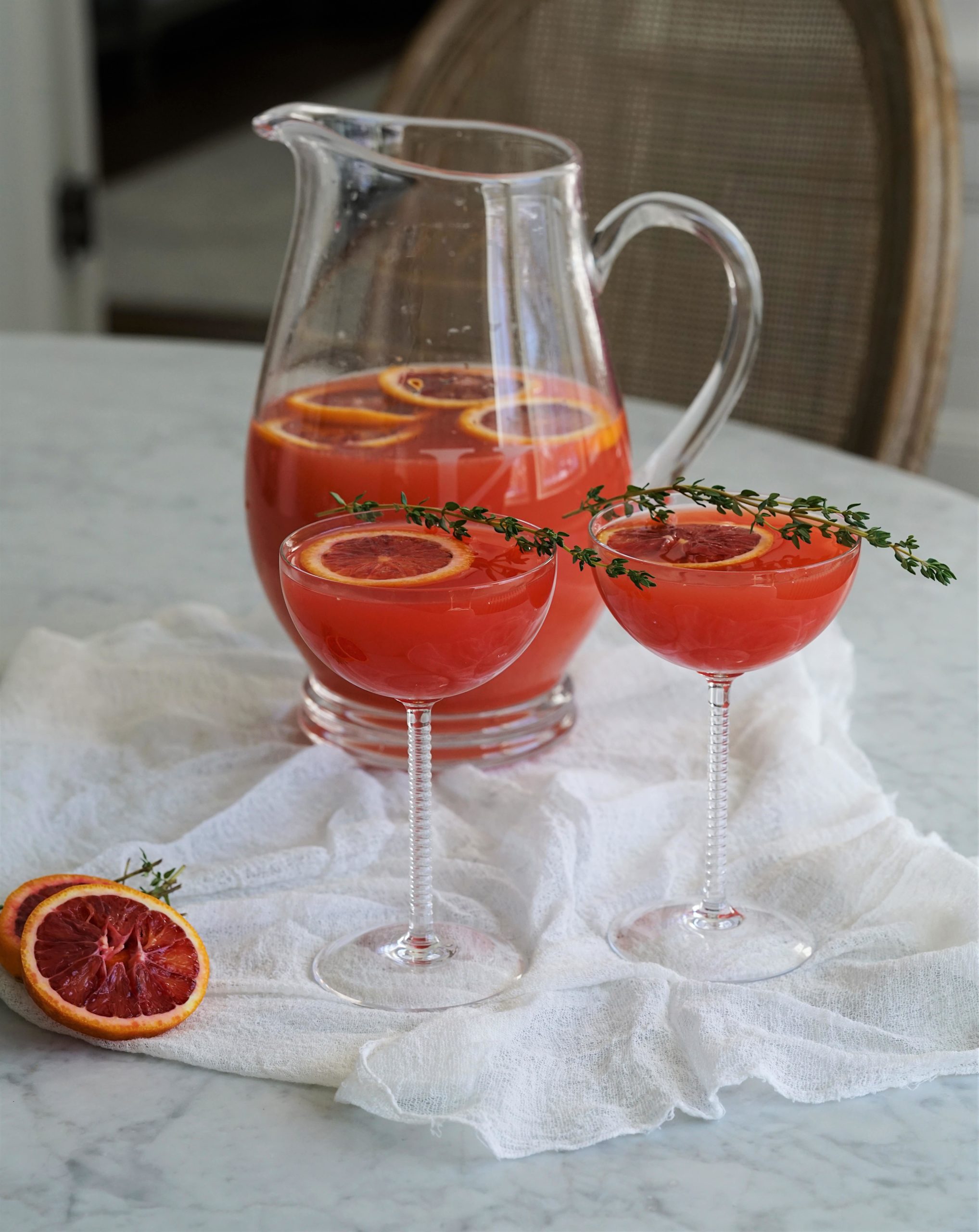 Tart and sweet, this cocktail punch is as deliciously tasty as it is visually appealing. An elevated cocktail for your upcoming Valentine's Day festivities.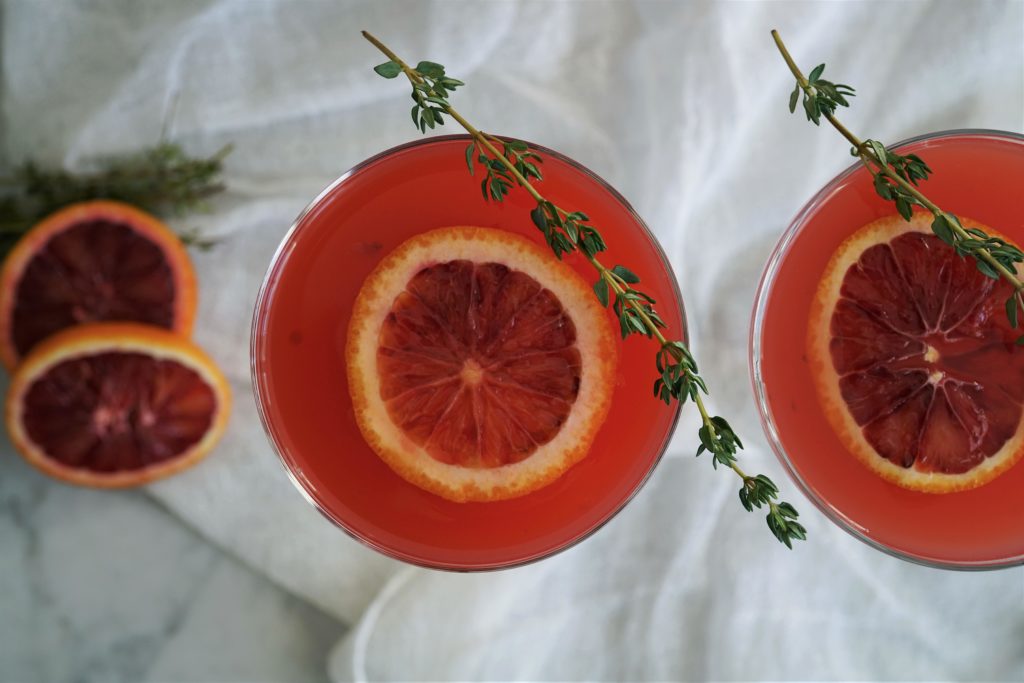 Ingredients
½ of a 750 ml bottle of Prosecco
24 oz. of Blood Orange Juice or Soda (such as Whole Foods Organic Blood Orange Italian Soda or San Pellegrino Aranciata), chilled
8 oz. of Pineapple Juice, chilled
1 Blood Orange, for garnish
1 small bunch of Thyme, for garnish
Recipe
In a pitcher, add all the ingredients and stir until combined. Slice blood oranges and also add to the pitcher, reserving some for garnish. Add ice cubes as needed (not all at once to avoid dilution) to keep punch chilled. Serve in your Elated Coupes and garnish with a sprig of thyme and a blood orange slice.
Integrate this cocktail for your Valentine's Day festivities and make it part of – Your Story of Home.
Photography by Alcides Aguasvivas {Instagram @alcides.nyc}