Brass Plated Wall Sconce
$88.00
Order Your Brass Plated Wall Sconce Today!
The Brass Plated Wall Sconce will add warmth and ambiance to any room of choice. Whether an entry way, dining room or bedroom, this classic sconce is beautiful on display.
In stock
Estimated shipping 5-7 Days
Handcrafted by skilled artisans in India, from brass-plated steel sheeting, the Brass Plated wall Sconce is thoughtfully designed and functional. Beautiful solo or impressive as a pair. Candle not included. Fits most standard tapered candles. Need candles? Purchase here.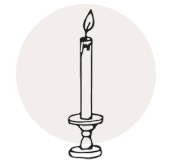 Sold:
Individually
Material:
Brass-Plated Metal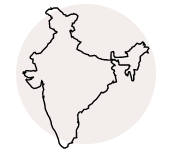 Made in:
India
Dimensions: 3.375" W x 14.5" H x 1" D
Care: Clean with a dry cloth.
We offer ground shipping to 48 states within the continental U.S. (excluding Alaska and Hawaii) and Puerto Rico.
Commitment is scary, so we always take returns. We're confident you will love your purchase, but if you are unsatisfied for any reason, we offer no-fear returns. You can return your undamaged order (unless damaged upon arrival) for a full refund, 365 days a year, no questions asked.
Please visit our FAQ page for more information on shipping and returns.
FOLLOW OUR INSTAGRAM @ENDLESSLYELATED