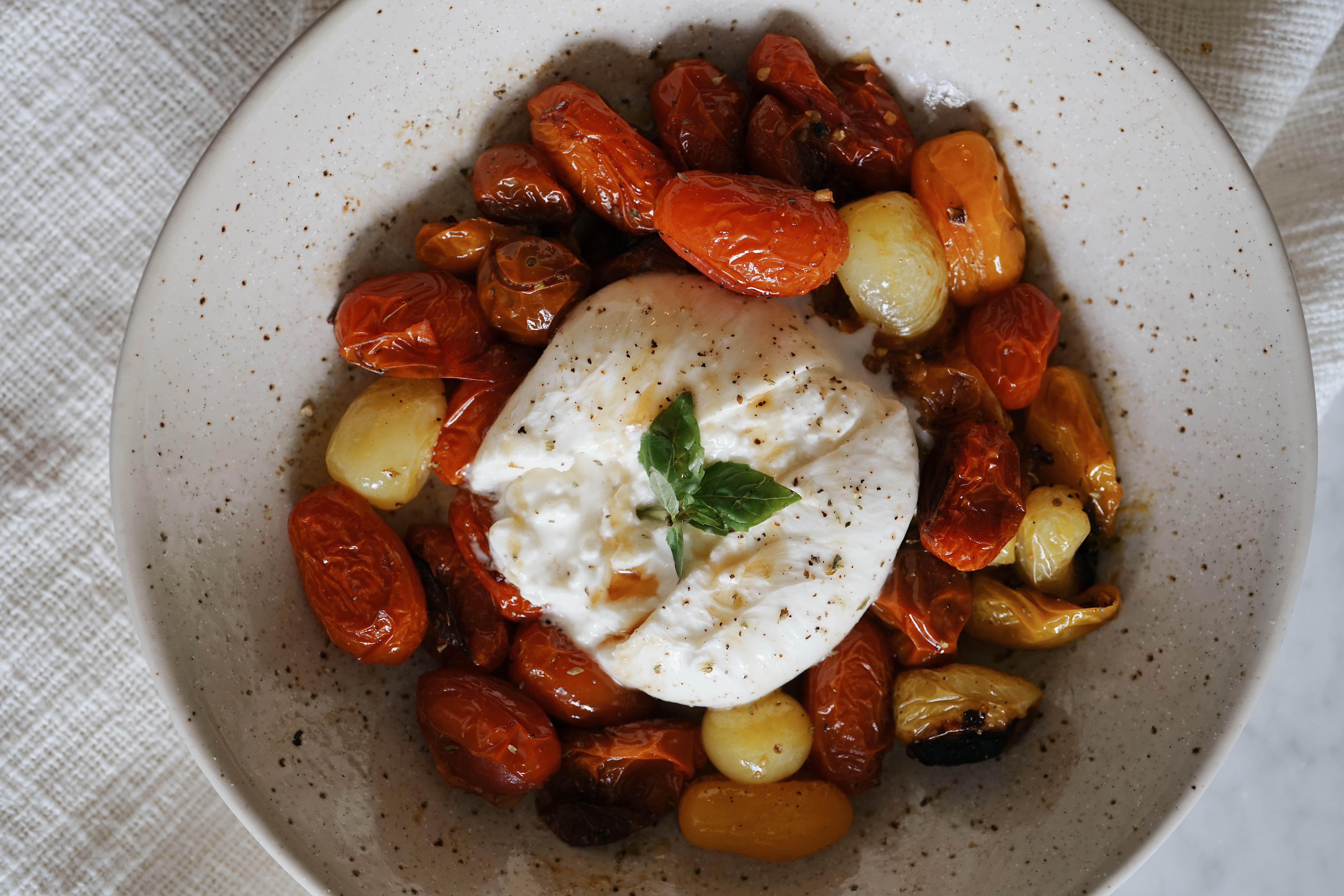 Creamy burrata. Oven-Roasted, sweet-tasting tomatoes. All drizzled with a little Habanero honey for the perfect kick and balance of flavors. This easy-to-make appetizer is nothing short of a crowd pleaser.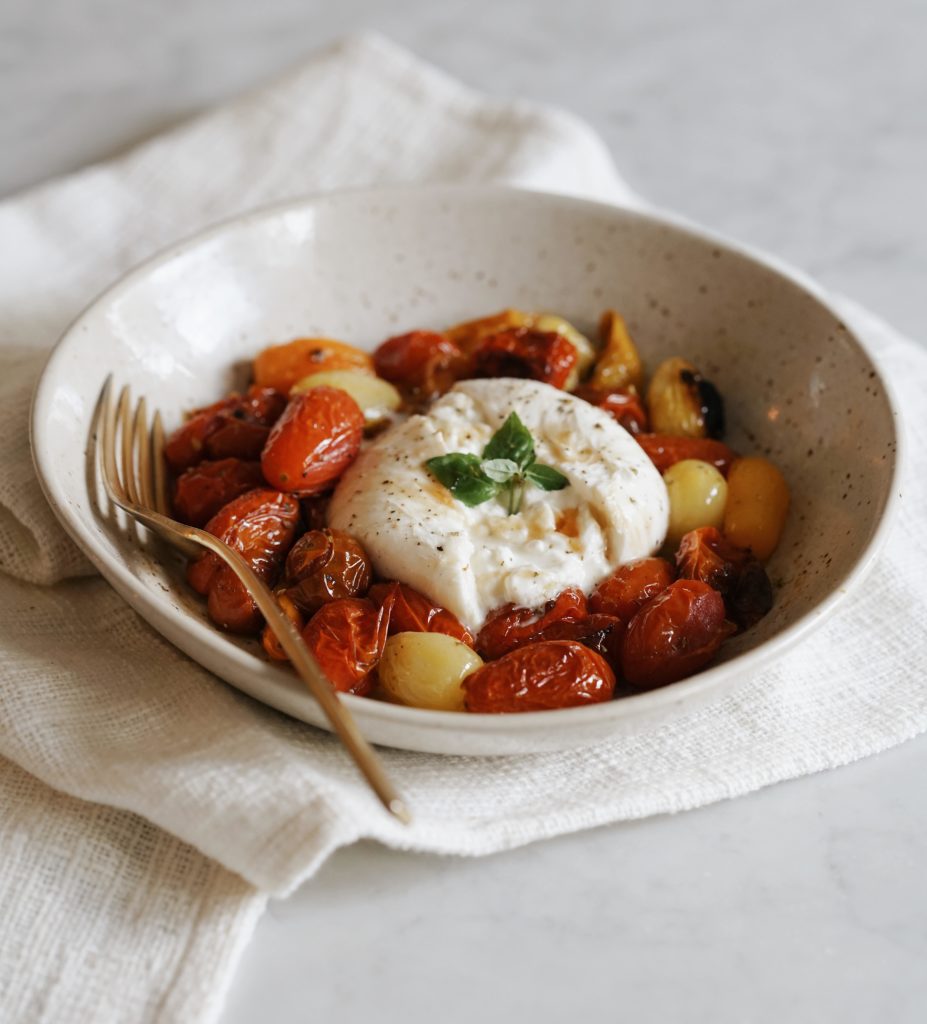 Ingredients
1 ball of fresh burrata
1 container of tri-color grape tomatoes (about 12-15)
2 garlic cloves, minced
4 Tbsp. of olive oil
1 Tbsp. of dried oregano
Salt & Pepper, to taste
1 ½ Tbsp. of Habanero Honey (you can also use regular honey)
Basil, optional for Garnish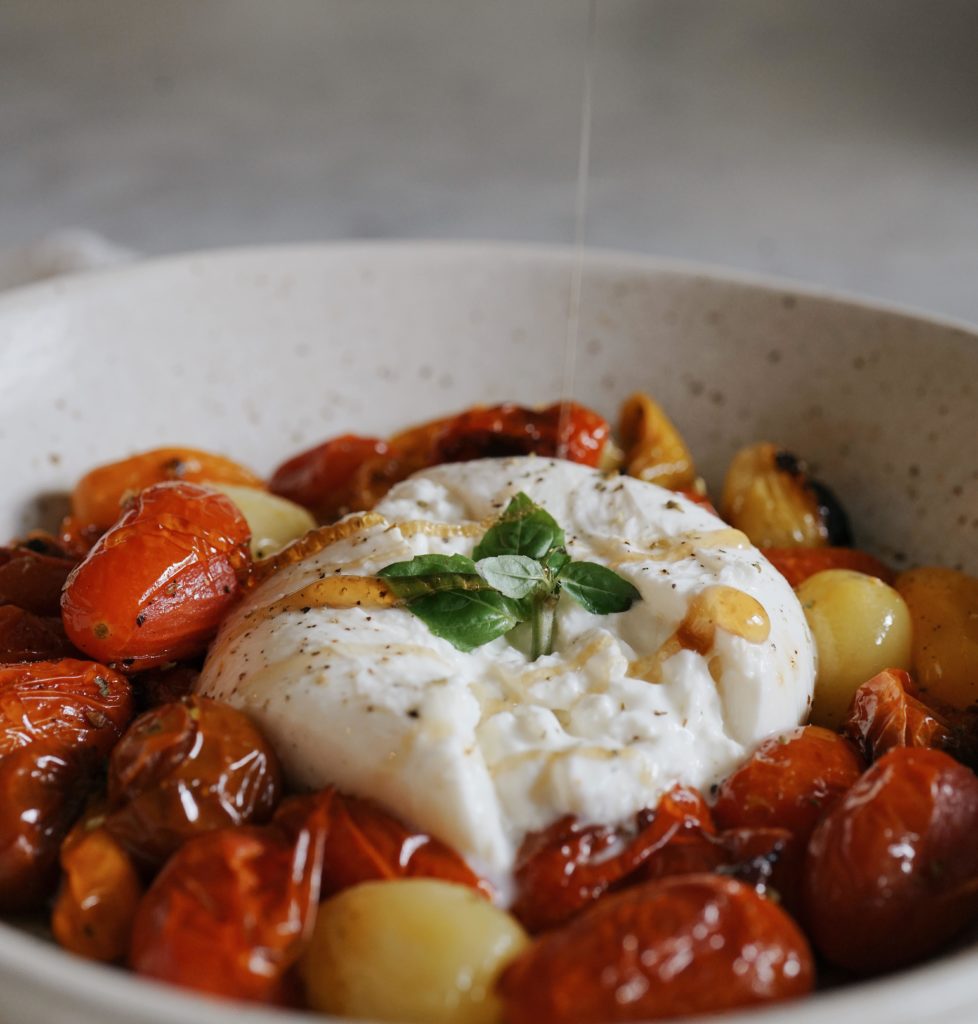 Recipe
Begin by preheating your oven to 400 degrees Fahrenheit.
On a cutting board, mince the garlic cloves. Then, put your grape tomatoes into an oven-safe baking dish and drizzle with garlic, olive oil, oregano, and salt and pepper. Toss until all tomatoes are coated.
Once your oven has reached temperature, insert the baking dish and roast for 30 minutes.
Lastly, plate your roasted tomatoes and burrata and drizzle with honey. Garnish with basil.
Integrate this dish into your cooking and make it part of – Your Story of Home.
Photography by Alcides Aguasvivas {Instagram @alcides.nyc}