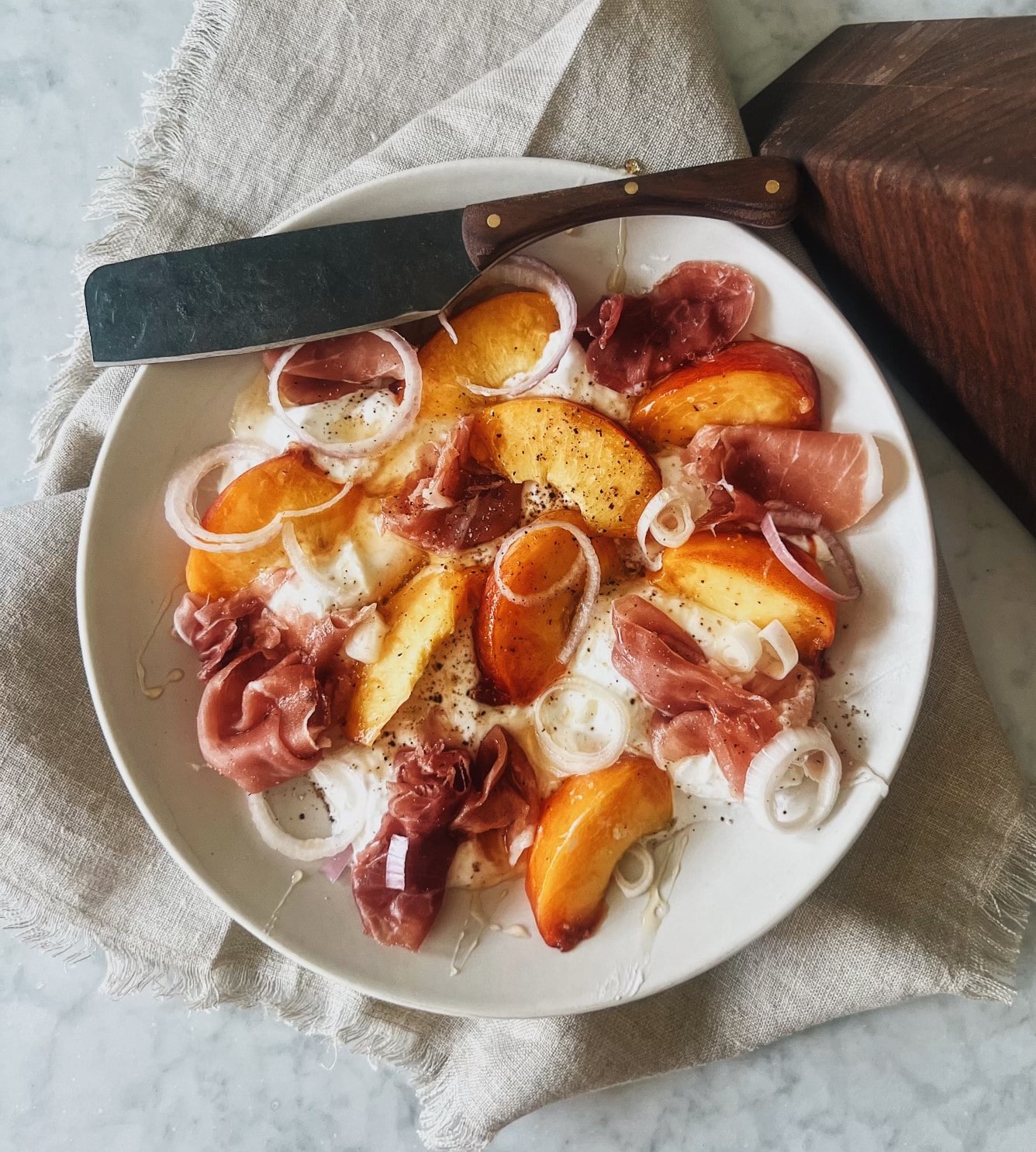 Burrata, Peach, Prosciutto, and Shallot Salad with Honey Drizzle
Order "A Collection of Seasonal Recipes" Digital Cookbook, here!
As some of you may know, I have lost both my parents so truthfully, Father's Day is bittersweet for me. Over the years, I've tried to remain present and celebrate the other important men in my life and since cooking brings me so much joy, spending time in the kitchen on days like this definitely helps. 
Today, I'm sharing what I'm making for this upcoming Sunday's festivities. The creaminess of the burrata with the saltiness of the prosciutto, all drizzled in honey will not disappoint. So, whether you're hosting an intimate gathering or a lavish soirée, this salad should definitely make its way into your celebration.
Happy Father's Day to all of the amazing men out there and as always, know that I am holding space if your day looks a little more like mine.
Ingredients:
2 ripe peaches
1 burrata cheese ball
4 slices of Prosciutto
1 shallot, thinly sliced
2 tablespoons honey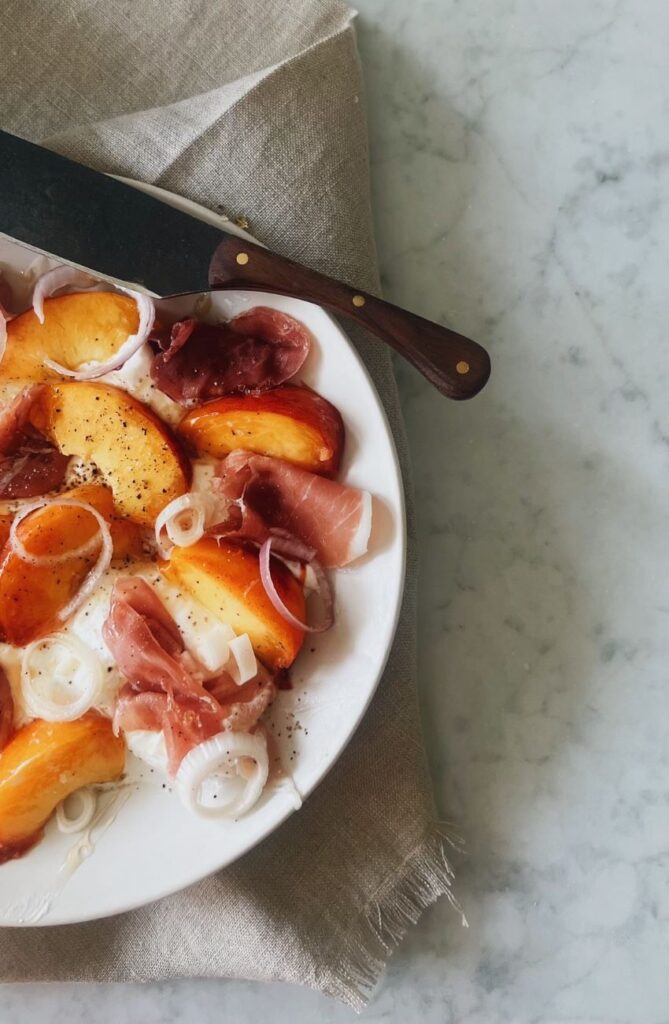 Order "A Collection of Seasonal Recipes" Digital Cookbook, here!
Recipe:
Prepare the peaches: Wash peaches thoroughly and pat them dry. Then, cut the peaches in half, remove the pits, and slice them into thin wedges. Set aside.
Assemble the salad: Place the burrata in the center of a serving platter. Next, arrange the peach slices around the burrata. Place slices of Prosciutto and scatter them over the peaches. Sprinkle the thinly sliced shallot evenly over the salad.
Lastly, drizzle the honey over the burrata, peaches, Prosciutto, and shallots. Serve salad immediately, as it is best enjoyed fresh.
Tips:
Choose ripe and fragrant peaches for the best flavor.
Feel free to add some fresh herbs like basil or mint for extra freshness and aroma.
Serve the salad with crusty bread or a side of mixed greens for a complete meal.
Enjoy your delicious burrata, peach, Prosciutto, and shallot salad, and make this recipe part of Your Story of Home.