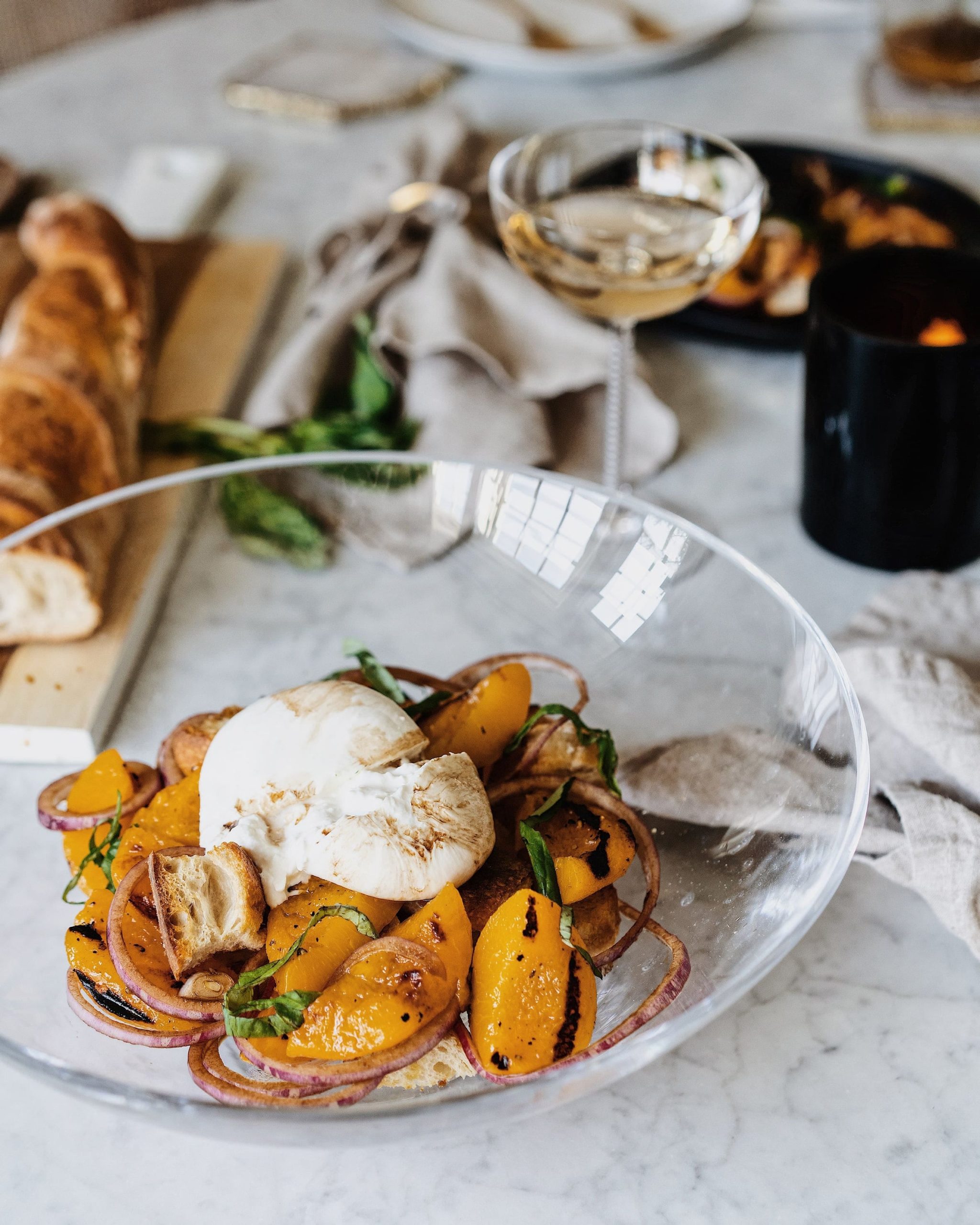 As we continue thinking about alfresco dining and its perfect pairings, this grilled peach burrata salad is definitely summer in a bowl. The creaminess of the burrata alongside the velvety, sweetness of the charred, grilled peaches makes for a flavorful yet light summer recipe. This easy to make salad is one to try for your next outdoor celebration.
Ingredients
1 ball of Burrata, sliced in half (wait until the very end to cut)
6 ripe peaches, halved (remove pit)
¼ of a baguette, cut into 1-inch cubes
¼ of a cup of extra virgin olive oil, divided
½ of a medium red onion, thinly sliced in ringlets
¼ of a cup of balsamic vinegar
Fresh Basil leaves, garnish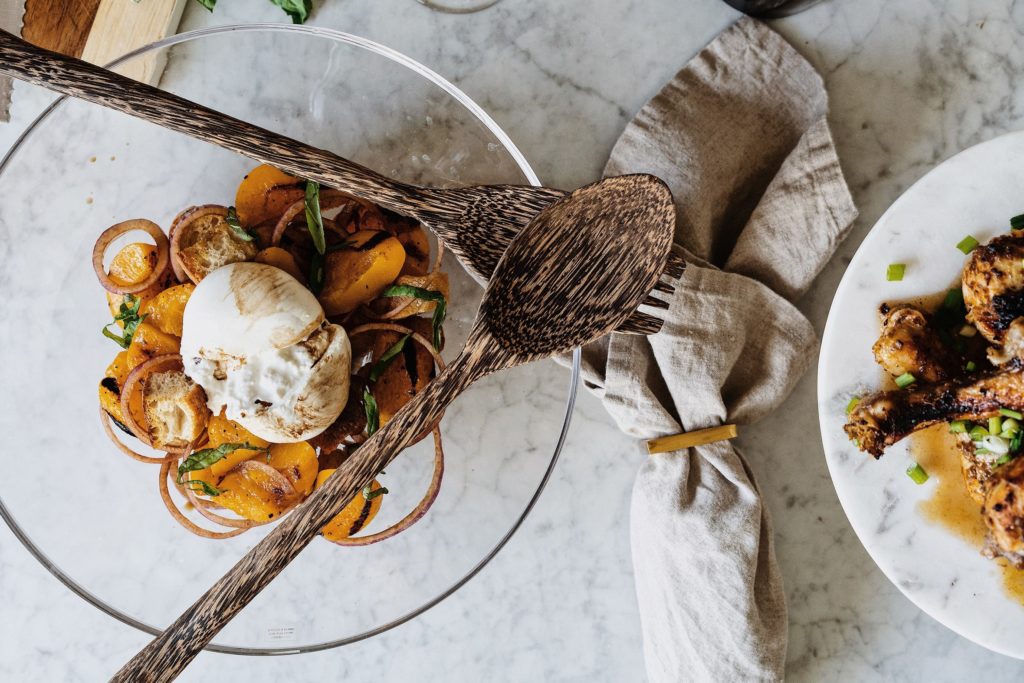 Recipe
Begin, by preheating the oven to 425 degrees. Next, cut the baguette into cubes and toss with olive oil. Place in oven and bake until golden brown (about 5-7 minutes). Remove and set aside.
Next, heat grill pan (or outside grill) to medium-high heat and oil. While heating the grill pan combine onion ringlets and balsamic vinegar in a bowl. Make sure to mix well.
Then, take peach halves and grill for about 2 minutes on each side, ensuring to create those beautiful grill marks. Once done, allow to cool for about 5 minutes and then cut into halves again for more bite-size pieces.
Lastly, in a large salad bowl gently combine peaches, freshly-baked crouton cubes, onions, and balsamic vinegar. Top with cut burrata and garnish with fresh basil leaves and serve immediately.
Integrate this dish and make it part of – Your Story of Home.
Photography by Alcides Aguasvivas {Instagram @alcides.eats}