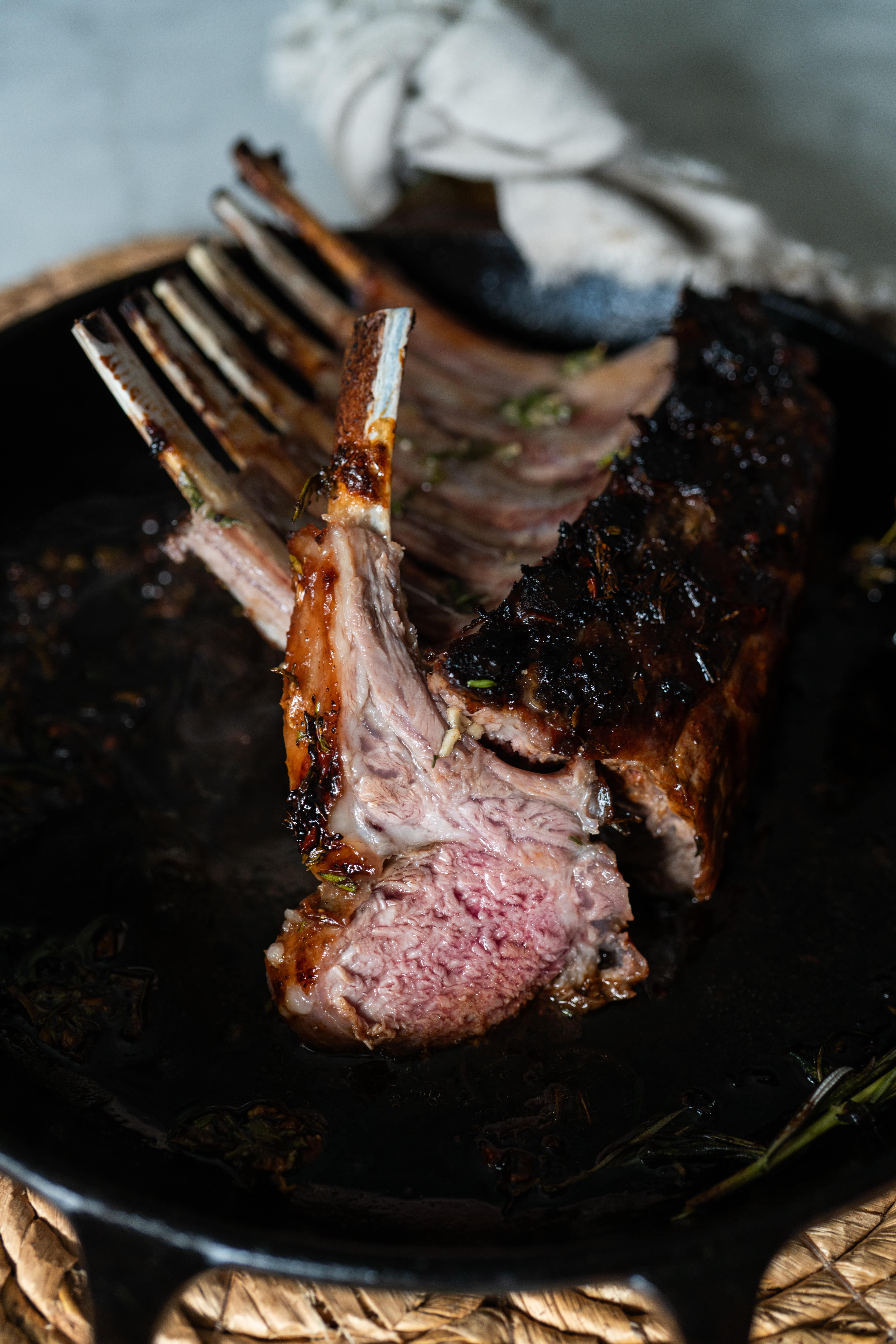 Thanksgiving is now only a few weeks away and as we continue to prep for the festivities, I wanted to share my Honey-Herb-Crusted Rack of Lamb recipe. This dish features a sweet, herb-infused glaze that enhances the rich, savory flavor notes of the lamb.
Whether alongside the turkey or simply the main attraction of your Thanksgiving dinner, this recipe will not disappoint. Simple to make, but delicioso! Savory and sweet, all-in-one flavorful dish. 
Ingredients:
2 racks of lamb (about 1.5 pounds each)
2 tablespoons honey
2 tablespoons fresh rosemary, chopped
2 tablespoons fresh thyme, chopped
2 cloves garlic, minced
Salt and freshly ground black pepper to taste
Method:
1. Preheat the oven to 400°F (200°C).
2. Season the racks of lamb with salt and black pepper.
3. In a small bowl, mix together the honey, fresh rosemary, thyme, and minced garlic.
4. Brush the honey-herb mixture over the lamb racks, ensuring an even coating.
5. Place the racks in a roasting pan, bone-side down, and roast for about 20-25 minutes for medium-rare or to your preferred doneness.
6. Let the lamb rest for a few minutes before slicing and serving. Garnish with extra herbs.
For more recipes, plus music playlists, hosting and cooking checklists, and a thoughtfully curated shop, buy my digital cookbook, here.