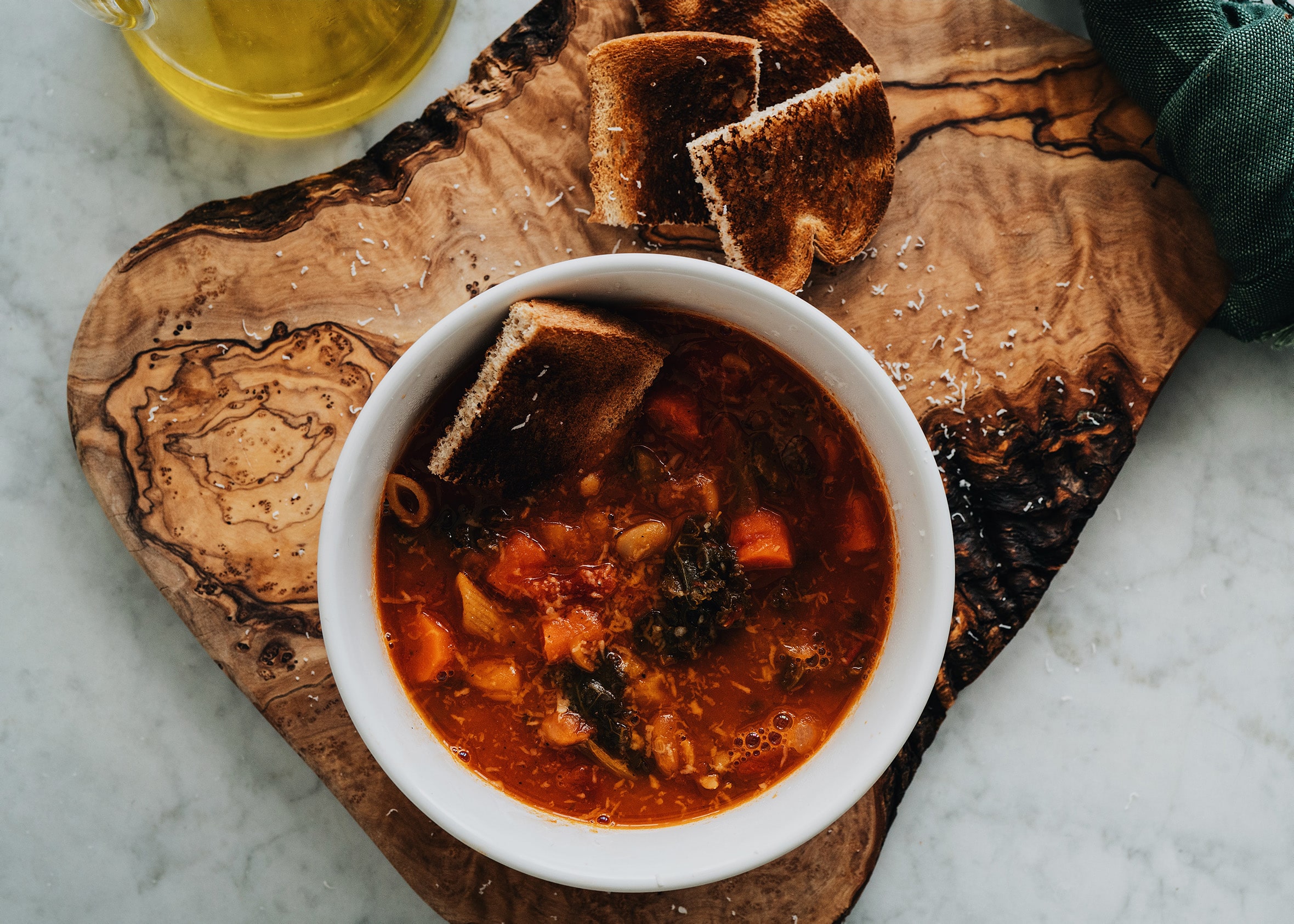 Derived from Italy, this hearty soup is an absolute delight for the colder months. Made of mainly beans and pasta and simmered in a broth, this soup is both nourishing and quite filling. Over the years, I've adapted my recipe based on my favorite versions of pasta e fagioli, adding lots of flavors and tons of vegetables. Perfectly wholesome. Perfectly tasty.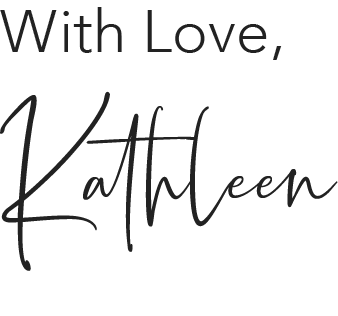 Ingredients
2 tbsp. of olive oil
4 medium size carrots, peeled & chopped
3 celery sticks, chopped
½ a medium size white onion, diced
3 cloves of garlic, minced
1 15.5 oz can of cannellini beans, rinsed and drained
1 28 oz. can of San Marzano whole peeled tomatoes, crushed by hand
2 cups of kale, stems removed and leaves torn
1 32oz. chicken stock
1 bunch of cilantro, chopped
5-6 sprigs of thyme
2 bay leaves
1 teaspoon of red pepper flakes
1 small parmesan rind
1 cup of small pasta (penne, macaroni, ditalini)
Salt & pepper to taste
Grated parmesan, for garnish (optional)
Recipe
In a Dutch oven, heat olive oil over medium-high heat. Once the oil has reached the desired temperature, add carrots, celery, and onions. Stir vegetables until onions have become translucent and celery and carrots have softened – about 5-7 minutes.
Next, add garlic and cook for another 2-3 minutes ensuring it does not burn. Add beans, tomatoes, chicken stock, parmesan rind, and kale. Next, stir in cilantro and thyme leaves. Season with red pepper flakes, salt, and pepper. Give it all a good stir and allow everything to come to a boil. Then lower heat to simmer and cover for about 1½ hours.
In a separate pot, bring salted water to a boil. Add in pasta and cook for about 8-10 minutes. Drain pasta and add it into the Dutch oven. Stir and simmer for another 15 minutes. Remove bay leaves, thyme sprigs, and parmesan rind. Serve immediately and garnish with grated parmesan if desired.
Integrate this dish to your cooking and make it part of – Your Story of Home.
Photography by Alcides Aguasvivas {Instagram @alcides.nyc}