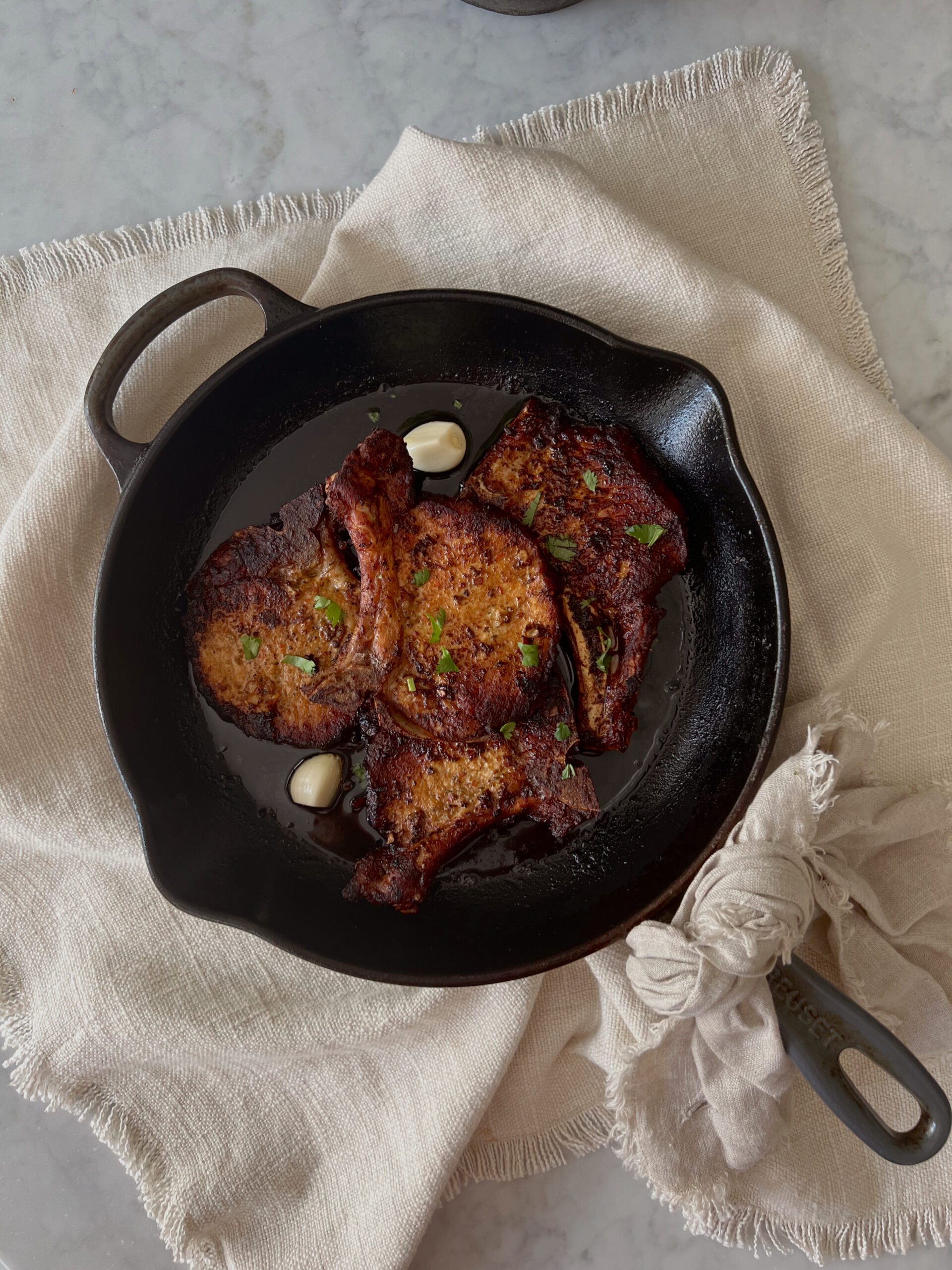 In continuation of sharing my version of my mom's recipes, here's another staple – Chuletas Fritas or Fried Pork Chops. A more everyday food in Puerto Rican culture, these pork chops are everything you will want and more. Savory, crispy, garlicky, tangy and oh, so good. An easy weeknight meal full of warmth and flavor. Perfect for the brisk weather ahead.
I hope these recipes continue to spark curiosity within you and invite you to be adventurous in the kitchen. That it allows for celebration around your table as it has every single time for me.
With Gratitude,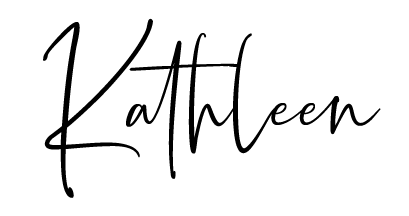 P.S. This and many more recipes are in my digital cookbook. Grab your copy, today!
Ingredients:
6 bone-in pork chops (about 1 inch thick)
¼ cup homemade sofrito (yellow onion, bell pepper, green pepper, garlic, cilantro, and culantro – a cousin of cilantro. If you can't find it, you can omit and a small amount of water. See ingredient measurements below).)
1 packet sazon con achiote seasoning
1 teaspoon adobo seasoning
4 cloves garlic, minced
1 teaspoon dried oregano
2 tablespoons white vinegar
2 tablespoons olive oil
Salt and black pepper to taste
Vegetable oil, for frying
Method:
Prepare the Sofrito: In a food processor, rough chop and blend together ½ onion, ½ bell pepper,½ green pepper, 4 cloves of garlic, a handful of fresh cilantro & culantro, and a ⅓ of cup of water until it forms a smooth paste. Set aside.
Marinate Pork Chops: In a large mixing bowl, combine the pork chops, homemade sofrito, sazon con achiote seasoning, adobo seasoning, minced garlic, dried oregano, white vinegar, olive oil, salt, and black pepper. Ensure that the pork chops are well coated with the marinade. You can marinate them for at least 30 minutes, but for the best flavor, marinate overnight in the refrigerator.
Cook Pork Chops: Heat a large skillet or frying pan over medium-high heat and add vegetable oil. Once the skillet is hot and oil has come to temperature, add the marinated pork chops. Cook for about 4-5 minutes per side or until they are browned and cooked through. The internal temperature should reach 145°F (63°C) to ensure they are cooked properly.
Serve: Transfer the cooked chuletas fritas to a plate lined with paper towels to drain any excess oil. Serve the Puerto Rican Chuletas Fritas hot accompanied by traditional sides like arroz con gandules (rice with pigeon peas) and tostones (fried green plantains).
Enjoy this Puerto Rican staple and make this recipe part of Your Story of Home.