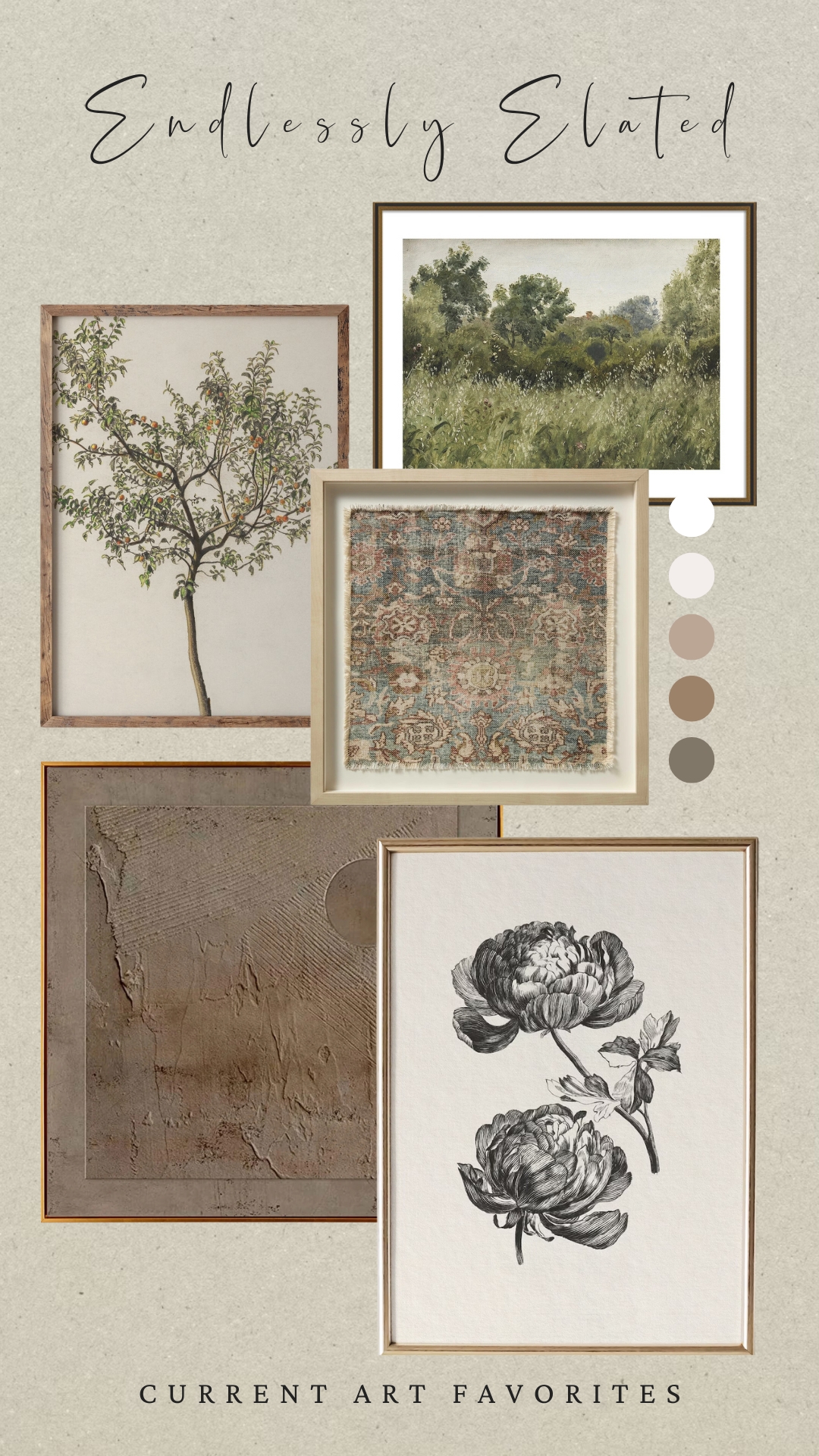 The Artful Touch – My Current Art Favorites
As an interior stylist, I understand the impact that art can have in transforming a space. The careful sourcing and placement of art is an essential element that brings character, visual interest, but most importantly tells Your Story of Home. Today, I'm sharing my current art favorites that won't have you breaking the bank but will still elevate your home design.
Injecting a burst of vibrant energy, this Spanish kitchen-inspired vintage print enlivens with its nostalgic charm and hint of color. Plus, if you know me, you know I love a good branch (or tree). So, I couldn't pass this one up.
Capturing the serene allure of nature, this art print features a captivating landscape that brings the outdoors in. The soothing color palette and evocative imagery make it a wonderful choice for creating a tranquil atmosphere in a living room or bedroom.
The tapestry is something that when showcased in a home, adds texture and depth creating a visually engaging focal point. There is a sense of craftsmanship and artistry to this art piece.
Embracing the essence of wabi-sabi, this artwork celebrates imperfection, transience, and the beauty found in natural elements. The organic textures and muted tones create a serene ambiance, making it an ideal addition to Zen-inspired spaces.
Transporting us to a bygone era, this antique peony sketch has both delicate lines and vintage appeal making it an interior favorite. A gentle reminder of the beauty of nature.
Please note that some links are related to affiliate platforms where commission may be earned based on clicks and or purchases. All Photo Credits pertain to respective art shops.