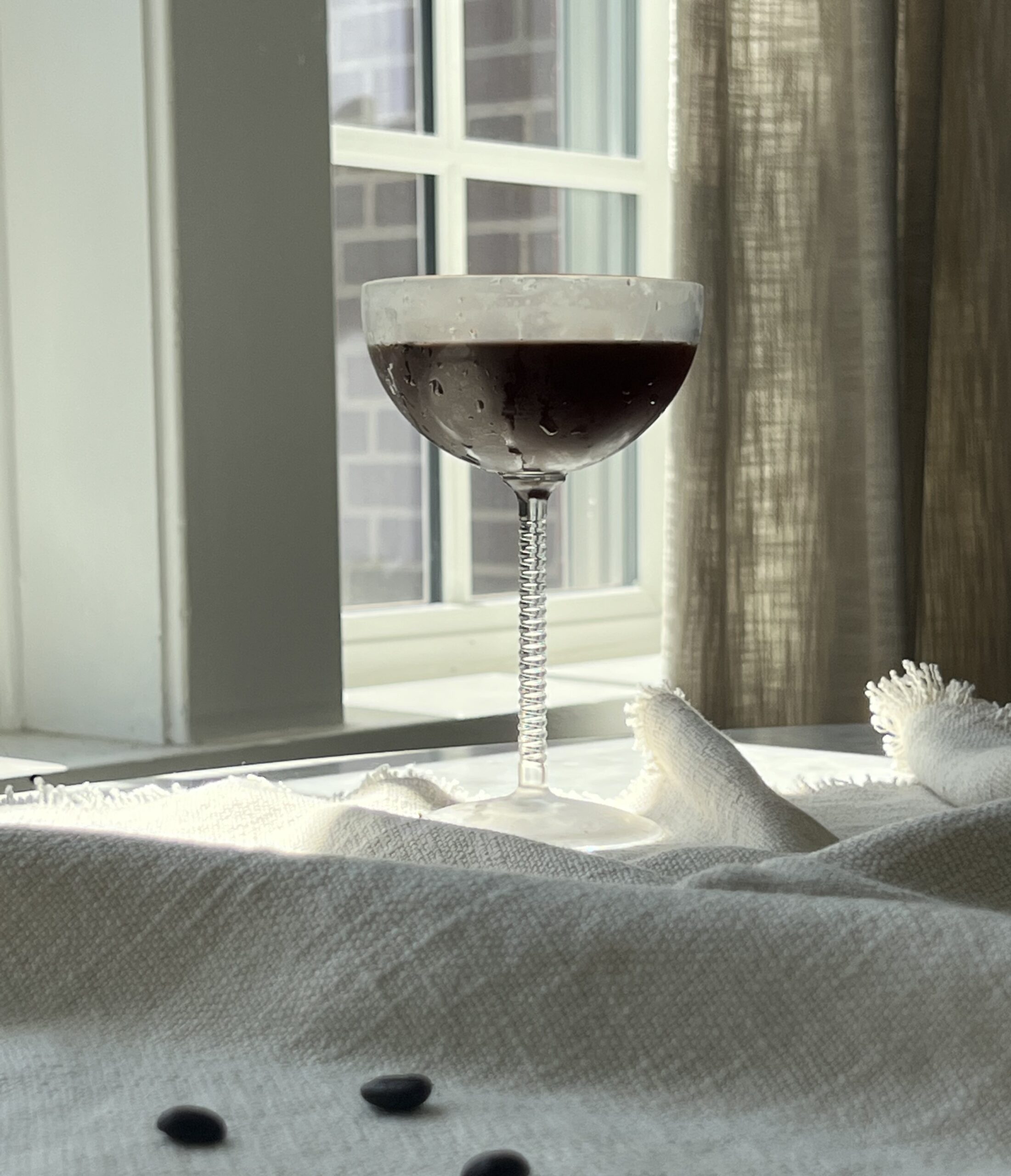 After Dinner Cocktail: Vanilla Infused Espresso Martini
As we set into the final days of summer and the autumn season approaching, I wanted to share one of my favorite fall-inspired cocktails. This espresso martini, which I often make as an after-dinner drink, has warm vanilla notes that blend beautifully with the deep flavor of the espresso. Certainly the coziness of autumn in an Elated Coupe. I hope you give this one a try and enjoy it.
Ingredients:
1 ½ oz Tito's Vodka
1 oz Freshly Brewed Espresso (cooled)
¾ oz Coffee Liqueur (e.g., Kahlúa)
½ tsp Vanilla Extract
Ice Cubes
Coffee Beans (for garnish)
Method:
Begin by brewing espresso. Set aside and let cool.
Chill a martini/coupe glass in the freezer for a few minutes.
In a cocktail shaker, combine the following ingredients:

1 ½ oz Tito's vodka
1 oz cooled freshly brewed espresso
¾ oz coffee liqueur
½ tsp vanilla extract

Add a generous handful of ice cubes to the shaker.
Shake vigorously to combine. About a minute.
Strain the infused mixture into the chilled martini/coupe glass.
Garnish delicately with three coffee beans on the cocktail's surface.
Pro Tips:
Opt for high-quality ingredients for the best outcome.
Ensure the espresso is cooled to prevent prematurely melting the ice.
Enjoy this espresso martini and make this recipe part of Your Story of Home.