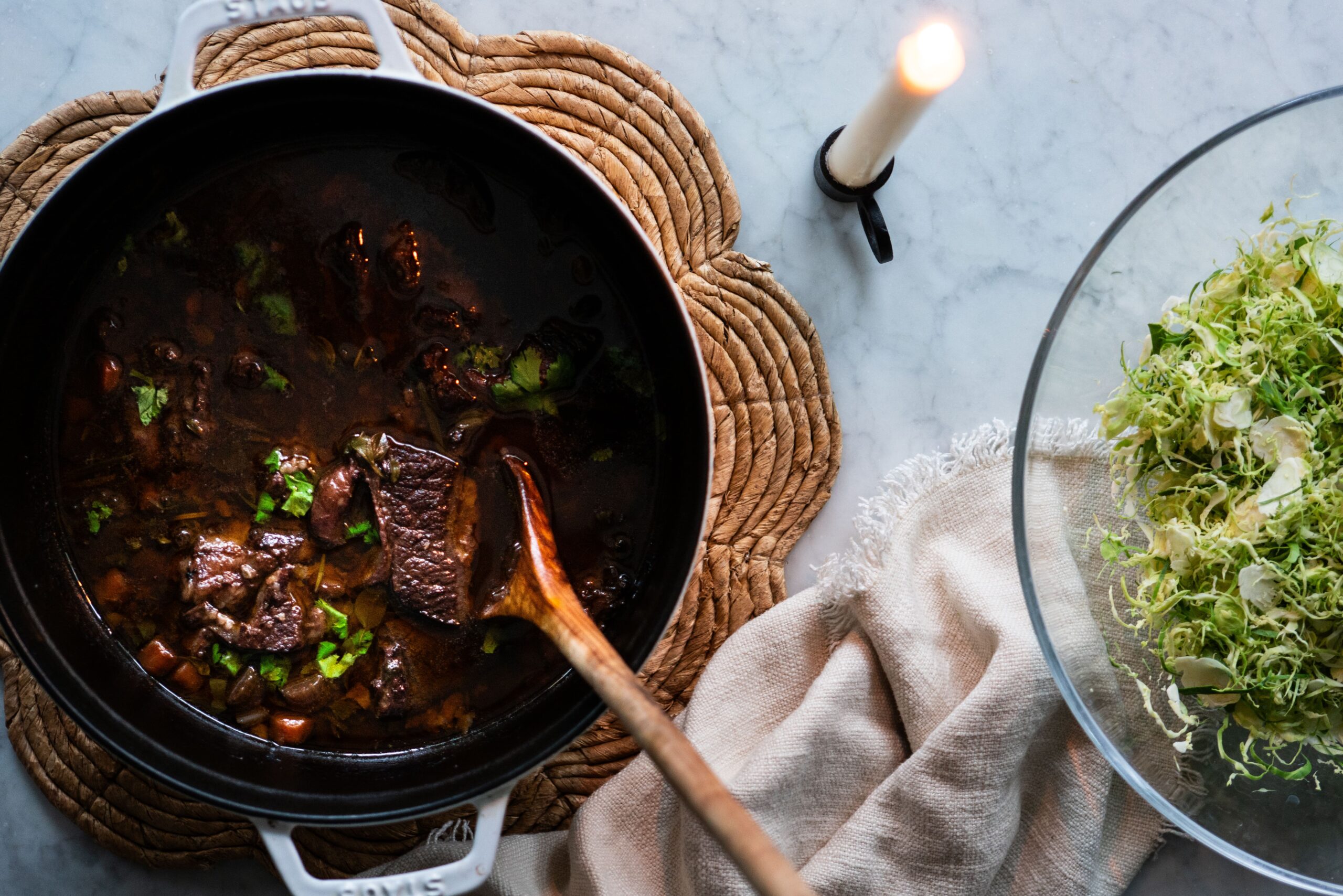 The holiday season is in full swing here. Between the launch of our holiday collection, which you can shop, here + sharing my holiday recipes, I must say I've been keeping quite busy in the best way possible.
In the spirit of continuation, I wanted to share a recipe that I've been making for years. From dinner parties to holiday celebrations, this braised short rib recipe is always a hit. It's also the perfect swap if you don't necessarily want to make a roasted turkey.
So, I warn you just as I did the last time. Prepare to be transported into warm, rich, tender flavors. These succulent short ribs with their velvety tomato and wine reduction, will have your Thanksgiving guests asking for more.
As always I hope this recipe inspires you to get into the kitchen, host your family and friends, and celebrate the holiday season.
With gratitude,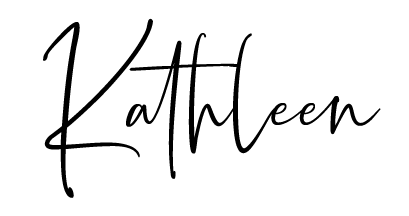 P.S. For other delicious recipes and more (checklists, musical playlists, and a curated shop), you can order my digital cookbook.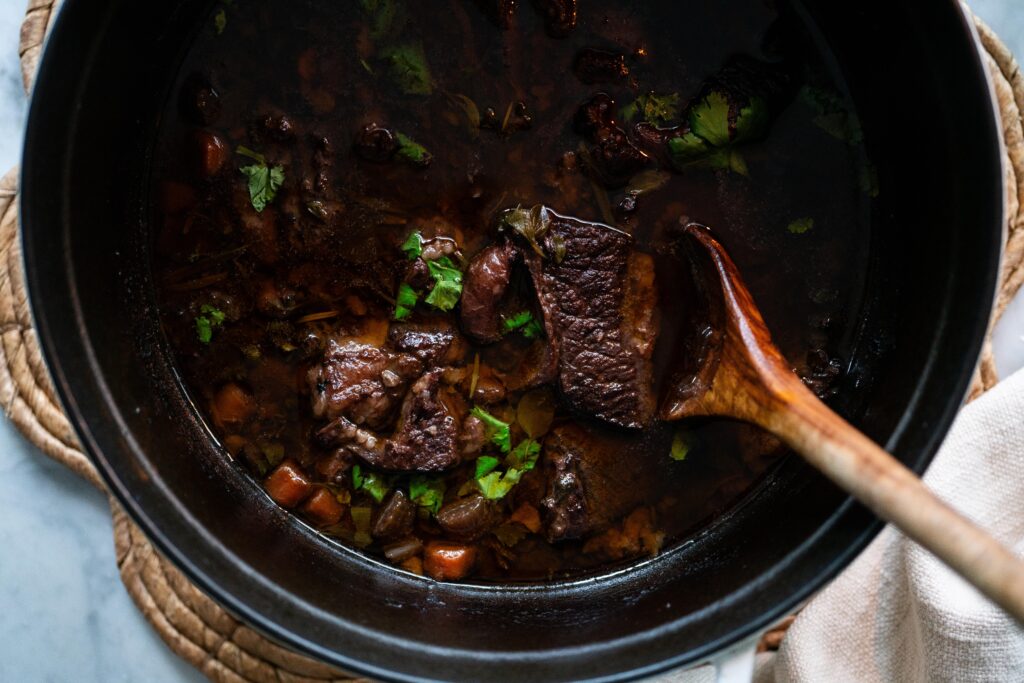 Ingredients:
For the Short Ribs:
2 lbs bone-in beef short ribs (or flank style)
Salt and freshly ground black pepper, to taste
2 tablespoons olive oil
1 large onion, finely chopped
2 carrots, finely chopped
2 celery stalks, finely chopped
4 cloves garlic, minced
2 tablespoons tomato paste
2 cups red wine (a full-bodied red like Cabernet Sauvignon or Merlot)
2 cups beef broth
2 sprigs of fresh rosemary
2 sprigs of fresh thyme
2 sprigs of fresh oregano
2 bay leaves
For Serving:
A handful of chopped cilantro or parsley (optional)
Method:
Season the Short Ribs: Generously season with salt & pepper on all sides. Refrigerate for at least an hour, but preferably overnight.
Preheat the oven to 325°F (163°C).
Sear the Short Ribs: Heat a large, heavy-bottomed, oven-safe pot or Dutch oven over medium-high heat. Add the olive oil and sear the short ribs on all sides until they are nicely browned. This should take about 4-5 minutes per side. Remove the short ribs from the pot and set them aside.
Sauté the Aromatics: In the same pot, add the chopped onion, carrots, and celery. Sauté them for about 5 minutes until they start to soften. Add the minced garlic and tomato paste and cook for an additional 2-3 minutes until the tomato paste is fragrant and the vegetables are softened.
Deglaze with Red Wine: Pour in the red wine and bring it to a boil. Scrape up any browned bits from the bottom of the pot with a wooden spoon. Allow the wine to reduce by half, which should take about 10-15 minutes.
Add Braising Liquid: Return the seared short ribs to the pot, along with any juices that may have accumulated. Add the beef broth, rosemary, thyme, oregano, and bay leaves. Bring the mixture to a simmer.
Braise in the Oven: Cover the pot and place it in the preheated oven. Braise the short ribs for about 2.5 to 3 hours, or until the meat is fork-tender and easily pulls away from the bone. Check occasionally to ensure there's enough liquid; if it reduces too much, add more beef broth.
Serve: To serve, ladle the sauce over the short ribs, and top with fresh chopped cilantro or parsley.