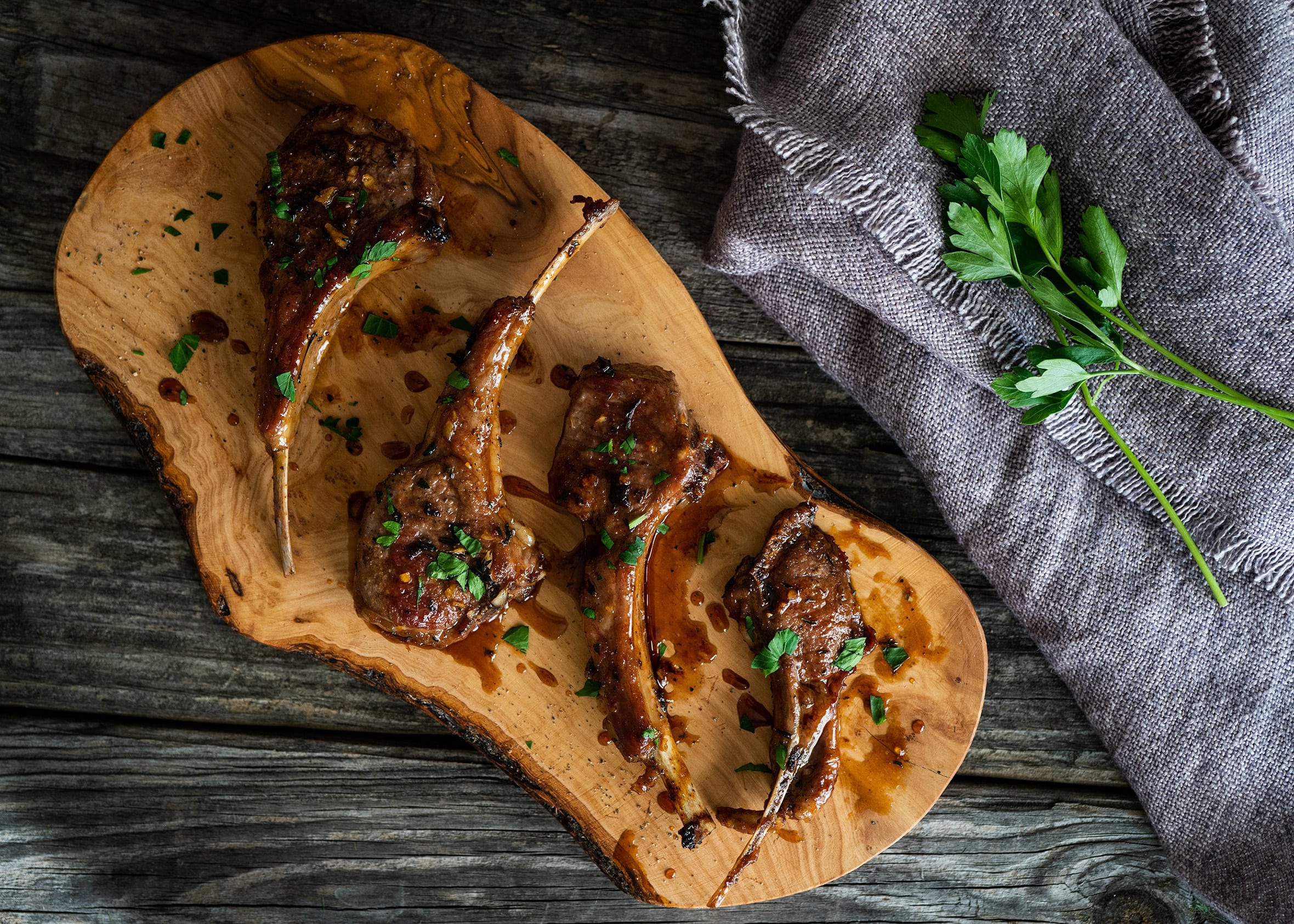 Honey-Glazed Lamb Chops
In the continuation of our twelve days of holiday planning, these honey-glazed lamb chops make for the perfect main dish (even appetizer, if you prefer). The sweetness and fruitiness of the honey paired with the earthy flavors of the lamb chops create not only a well- balanced dish but give a burst of flavor that will not disappoint.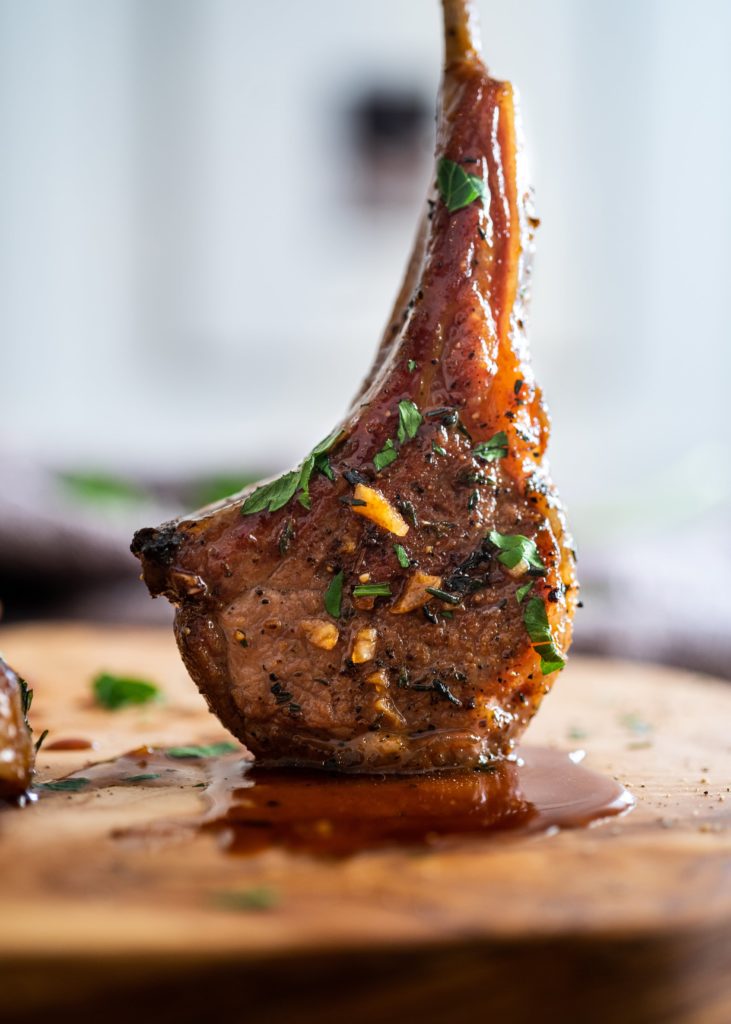 Ingredients
6 lamb chops
4 tbsp. of unsalted butter (half a stick)
2 cloves of garlic, minced
1 ½ tbsp. of thyme, finely chopped
2 tbsp. s of soy sauce
2 tbsp. of honey
2 tbsp. of olive oil
Garlic powder
Sea Salt
Freshly ground black pepper
1 tsp. of chopped parsley, garnish (optional)
Recipe
Note: All ingredients must be brought to room temperature prior to making.
Begin by seasoning one side of the lamb chops with garlic, salt, and pepper. Set aside.
Next, in a microwave-safe bowl, melt butter – about 30 seconds. Once melted, add garlic and thyme into butter and mix.
In another bowl, combine soy sauce and honey. Also set aside.
Over medium heat, heat olive oil In a cast iron pan. When olive oil is heated (can be tested using the end of a wooden spoon. If bubbles form around it, the oil is ready) add lamb chops seasoned side down.
Next, season the remaining side with the same condiments – garlic, salt, and pepper to taste.
Brown each side for about 1 ½ minutes. Then, add melted butter mixture to the pan and baste lamb chops.
Remove pan from heat and drain liquid. Put back on the burner on a low simmer.
Lastly, pour honey and soy sauce glaze over the lamb chops. Allow for the sauce to thicken, while continuing to brush the glaze over them.
Remove from heat and garnish with parsley (optional). Serve warm.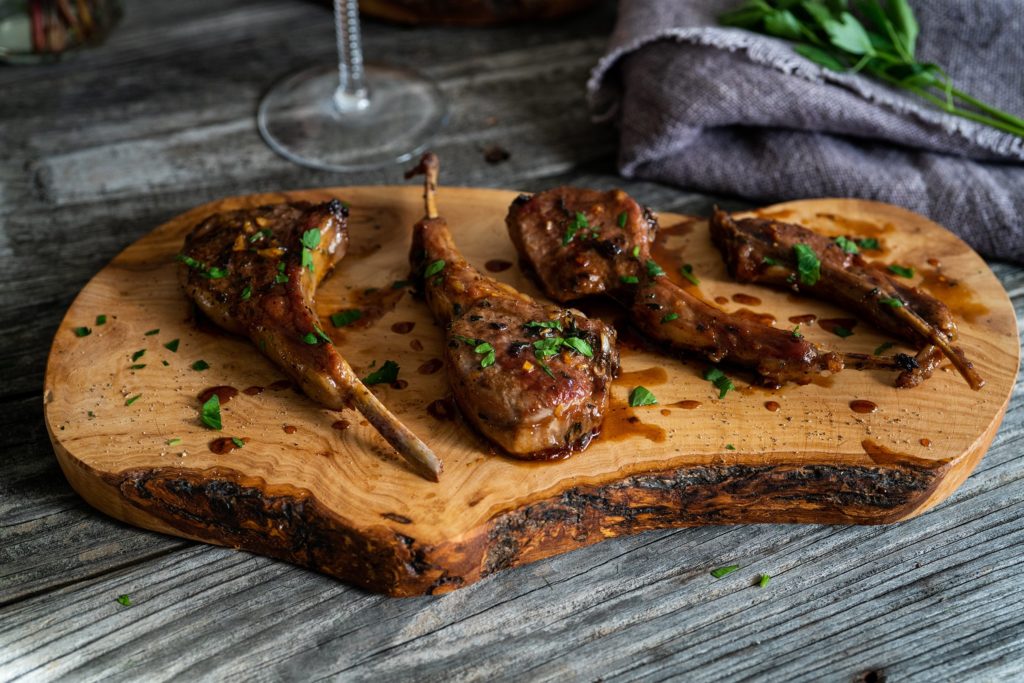 Integrate this main dish to your holiday gathering and make it part of – Your Story of Home.
Photography by Alcides Aguasvivas {Instagram @alcides.nyc}