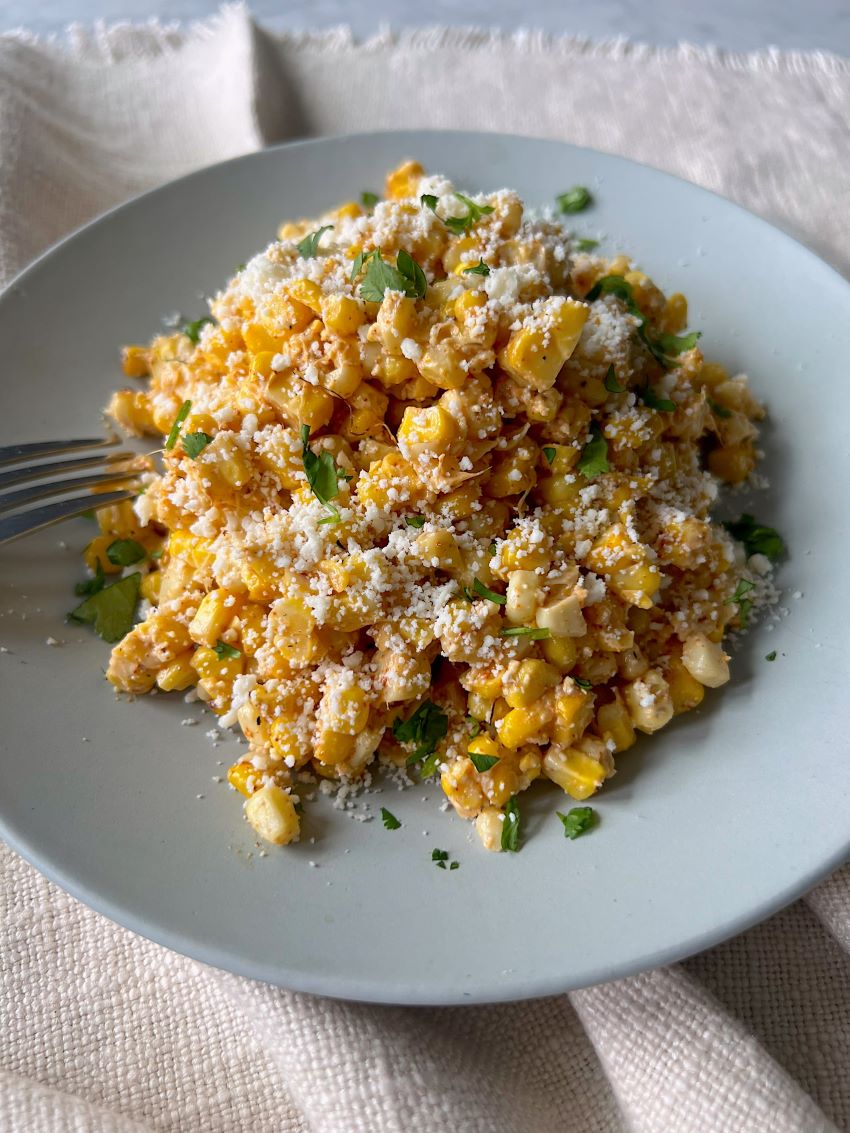 Irresistible Deconstructed Mexican Street Corn Salad
Summer is officially here and what better way to kick it off than with my deconstructed version of Mexican Elote. This Mexican-inspired recipe allows you to savor the rich flavors without the challenge of hand-holding the corn and succumbing to those pesky kernels that lodge between your teeth. Praise the cooking gods! An interpretation that delivers the essence of street food indulgence (one of my food obsessions) for any summer gathering.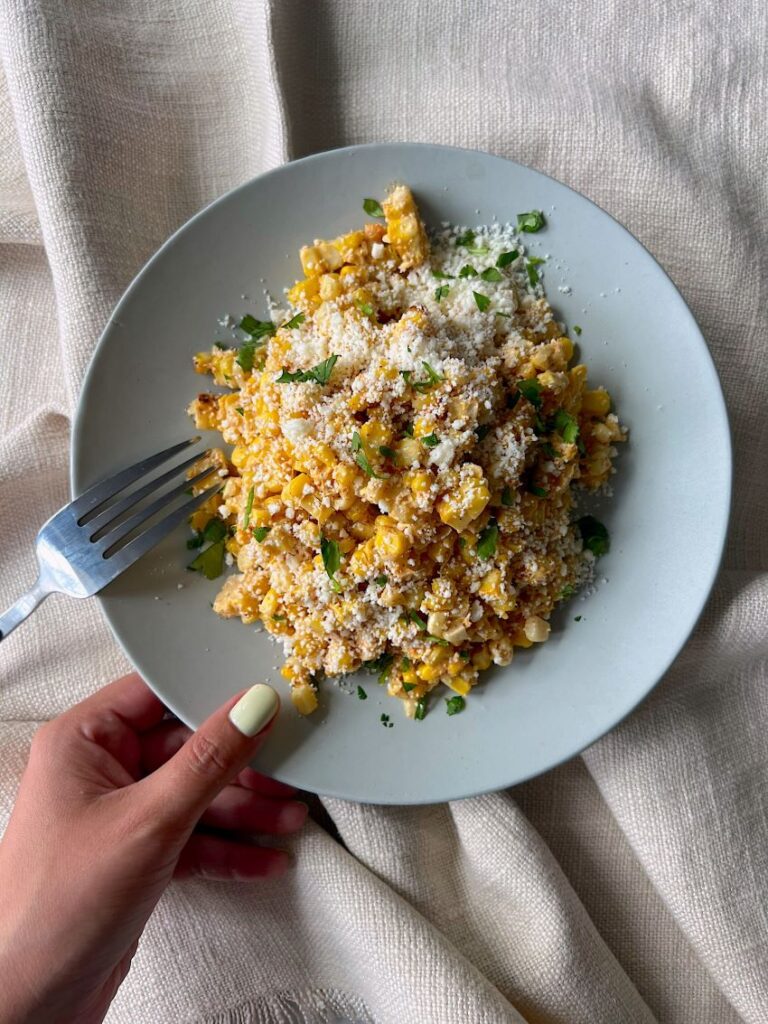 Ingredients:
6 ears of fresh corn
¼ cup Mexican crema (substitute with mayo if you can't find Mexican Crema)
½ cup grated cotija cheese (substitute with Queso Fresco for a milder taste)
2 garlic cloves, crushed
1 teaspoon chili powder
1 teaspoon of paprika
Fresh cilantro leaves, chopped (for garnish)
Recipe:
Preheat your grill to medium-high heat.
Carefully remove the husks and silk from the corn, ensuring the kernels remain intact.
Place the corn on the hot grill and cook for about 10-20 minutes, rotating occasionally until the kernels are lightly charred and tender.
Once the corn is cool enough to handle, cut off the kernels and transfer them to a large bowl.
Add the crema, crumbled cotija cheese, garlic cloves, chili powder, and paprika to the bowl with the corn kernels.
Gently toss the ingredients until the corn kernels are well coated with the crema, cheese, garlic, chili powder, and paprika.
Transfer the salad to a serving dish and garnish with a bit more cheese & freshly chopped cilantro leaves.
Serve the Mexican Street Corn Salad immediately as a side dish or a refreshing appetizer.
Pro Tip: For a smoky twist, you can grill the corn on the cob with the husks on, soaking them in water for about 30 minutes before grilling. This will infuse the corn with a subtle smoky flavor.
Enjoy your tasty corn salad and make this recipe part of Your Story of Home.