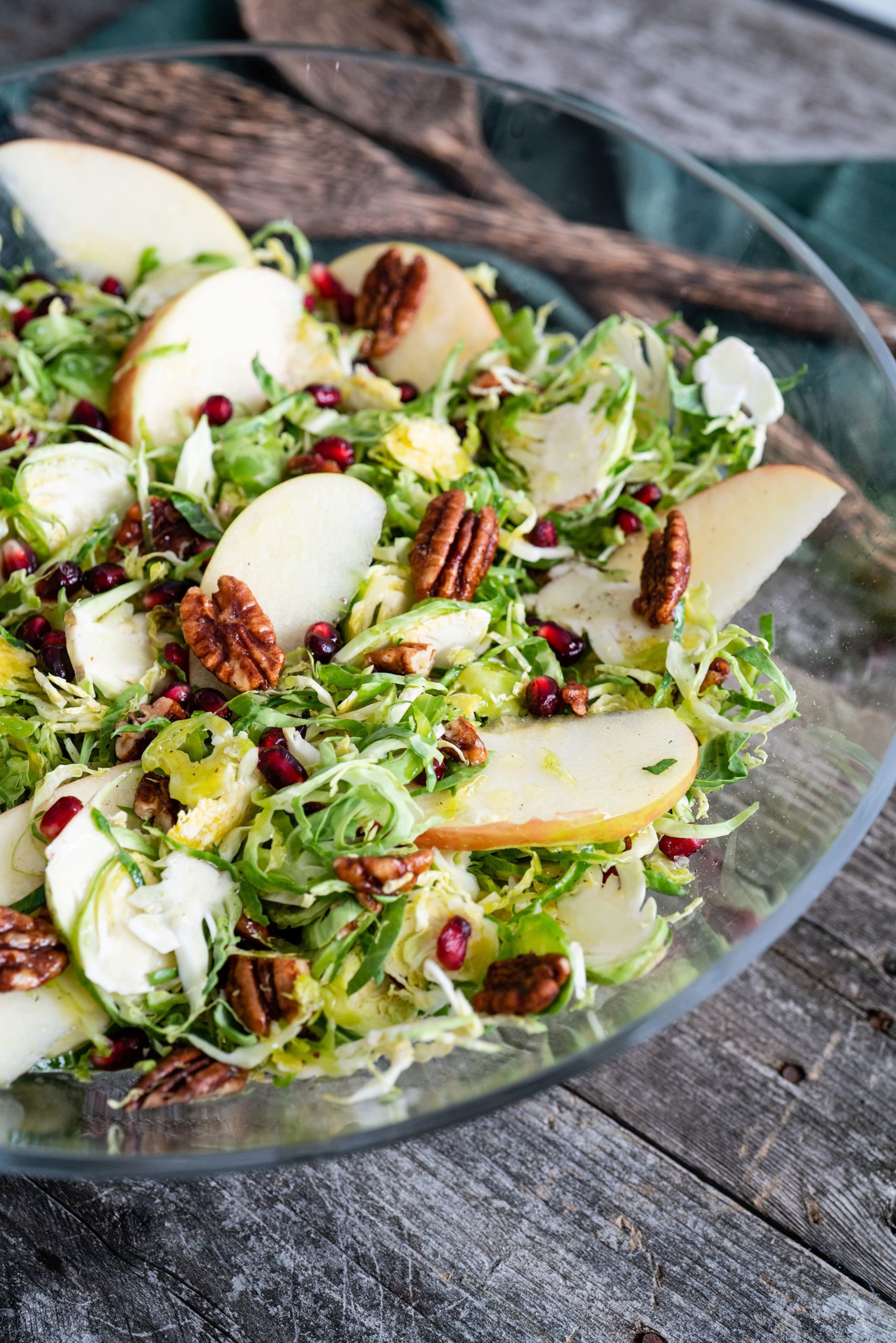 This autumnal salad, with fresh, seasonal ingredients is the ideal Thanksgiving starter. Light enough as an appetizer yet full body from the texture of the candied pecans and shaved brussel sprouts. Not to mention the subtle tartness of the apples and pomegranate seeds. All tossed with our lemon honey vinaigrette that hits both citrusy and sweet flavor notes. Delicious!
The Endlessly Elated Thanksgiving trifecta– A tender turkey breast served alongside the richness of potatoes au gratin and a beautifully paired sweet yet tangy brussels sprouts salad. A simple, yet elevated meal that will have everyone's palette celebrating. Cheers in your Elated Coupes for a Thanksgiving well spent!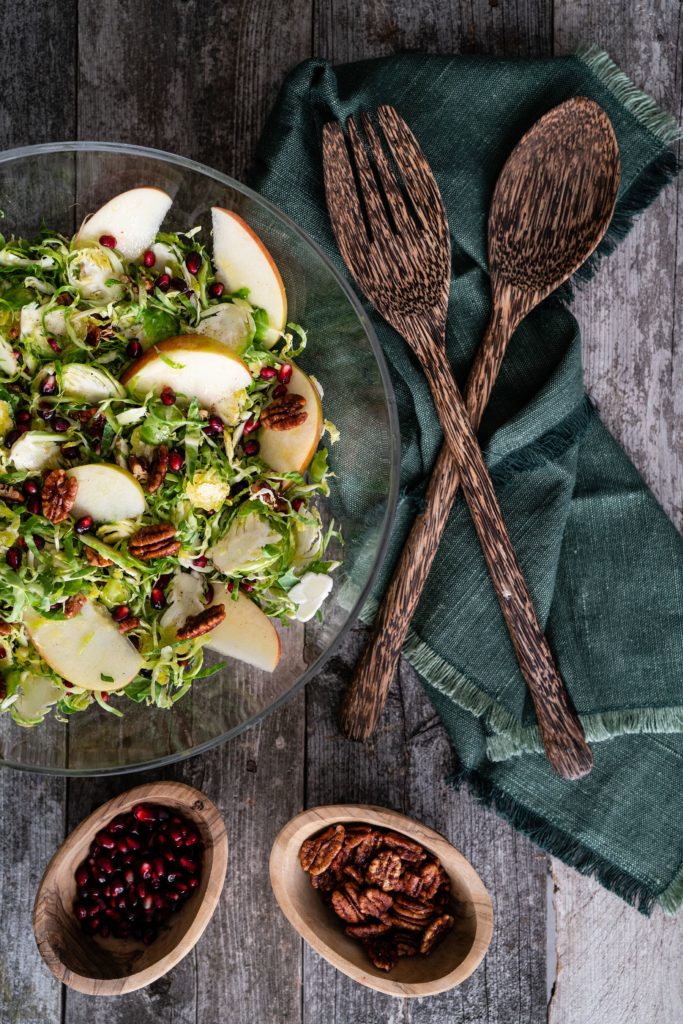 Ingredients
15-20 medium sized brussel sprouts, shaved
1 ¼ cups of candied pecans, roughly chopped
1 honey crisp apple, sliced
2 pomegranates, seeded
¼ cup of lemon infused olive oil (St. Helena's Lemon Extra Virgin Olive Oil)
½ tsp. of honey
Kosher salt
Freshly Ground Pepper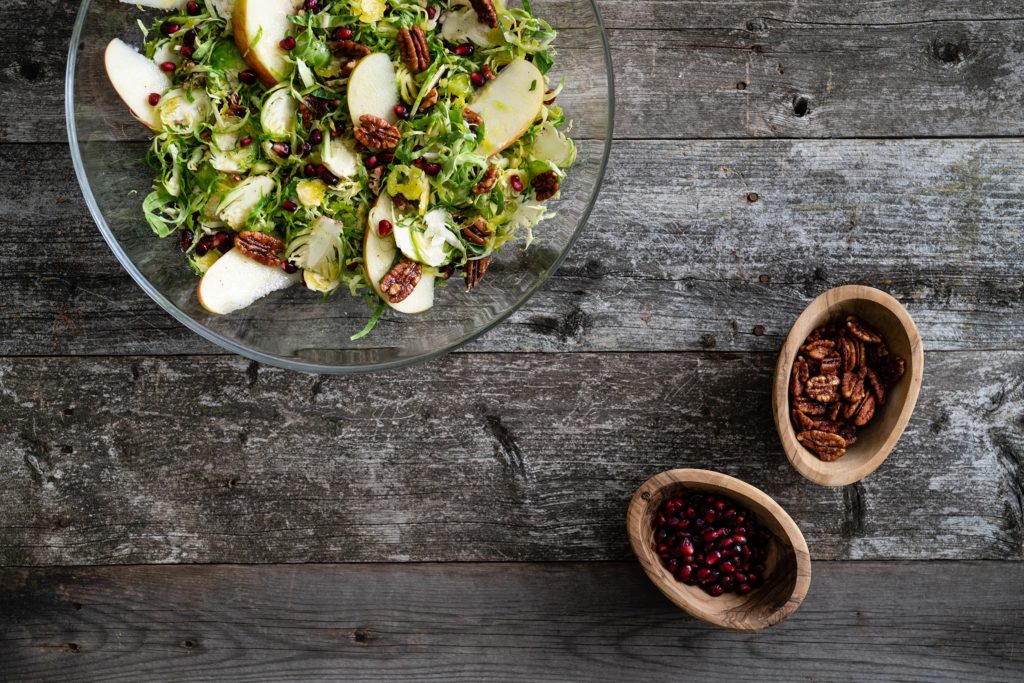 Recipe
Begin by adding the honey, salt and pepper to a small bowl.
Next, drizzle in the lemon-infused olive oil (here's a simple recipe if you need one), while whisking everything together. Continue to do this until there is no separation of ingredients in your dressing.
Next, using a mandoline slicer shave brussel sprouts and add them into a salad bowl, along with chopped candied pecans (skip the work of making them and buy them at the local supermarket), sliced apple, and seeded pomegranates.
Lastly, add in the lemon honey dressing and toss.
Integrate this dish and make it part of – Your Story of Home.
Photography by Alcides Aguasvivas {Instagram @alcides.nyc}